Discover more from Highly Objective
Cannabis industry news, insights, and analysis
Over 3,000 subscribers
🦈Acreage Gets a Payday Loan
Acreage - $15M Secured Note/60% Interest. Perrigo invests $50M in Kazmira (CBD). MedMen/Co-Founders breakup. MI: Rec. surpasses Med sales. Bloom Farms sued by Board Member.
I'm trying a new format out where I'm summarizing details of the top 10 or so stories while posting links to other stories that might be of interest. Please let me know if you have any feedback on which is preferred.
🔝Top News
Acreage: $15M Secured Note w/ 4 months maturity at 60% APR
The secured note has a maturity date of four months and bears interest at a per annum rate of 60%. It is secured by, among other items, the Company's cannabis operations in IL , NJ and FL, as well as the Company's U.S. intellectual property. In the event of default, the Company is further obligated to pay to Lender an additional fee of $6M. The Company may pre-pay the note without penalty or premium at any time following the 90th day following the closing. Acreage expects to use the proceeds for working capital and general corporate purposes.
There were debt deals for public Cannabis companies around the 15-18% interest range and as high as 22-25% for private Cannabis companies, but Acreage has set a new high with this one. I'm not sure why Canopy Growth didn't help bridge the Company. The only way this makes sense if its a Company they're involved with in the undisclosed institutional investor and can help juice returns (such as Canopy Rivers) or acquire the Company piecemeal by hoping Acreage defaults.
I had the same reaction to seeing this Acreage debt deal as I had seeing this Ja Rule ad spot for Papa Cristo's.
Perrigo partners with Kazmira / Invests $50M for 20% Ownership
Perrigo (NYSE: PRGO, $7.5B Market Cap) is is a leading provider of over-the-counter health and wellness solutions that focuses on well-being by empowering consumers to proactively prevent or treat conditions that can be self-managed. Kazmira is an industrial scale producer of high purity, THC-free, broad-spectrum CBD oil and THC-free CBD isolate from American-grown ground industrial hemp. Kazmira has entered into a supply agreement with Perrigo in addition to Perrigo acquiring a ~20% equity stake in Kazmira for $50M with $15M paid upon close of the transaction and the balance within 18 months. In an interview with Business Insider, CEO Murray Kessler said CBD could be a $20B opportunity.
MedMen / Co-Founders End Board Involvement
Former CEO Adam Bierman "stepped down" from his board seat, while ex-President Andrew Modlin is no longer a board observer. MedMen also announced a settlement has been reached to resolve the litigation between MMMG-MC Inc. (BVI), Brent Cox, Omar Mangalji, et al. (Claimants) and various parties, including MedMen. Claimants originally filed suit in Los Angeles Superior Court on January 8, 2019 and subsequently moved the litigation into private arbitration. MedMen and other parties petitioned the Superior Court to compel arbitration on November 11, 2019. MedMen issued 1.5M Class B Subordinate Voting Shares to MMMG-MC as a part of the overall 24M share settlement with Claimants, which included contributions from other parties and allowed the issuance of shares to all MMMG shareholders. Although MedMen denies any wrongdoing, the Company believes its contribution to the settlement is in the best interest of its shareholders. The parties are in the process of dismissing the arbitration and court proceedings as a result of the settlement.
Michigan recreational marijuana hits milestone, surpasses medical marijuana weekly sales in 'upward ascent'
Six months into its existence, Michigan's recreational marijuana industry hit a new milestone last week, exceeding medical marijuana in weekly sales for the first time ever. As of now, both medical and recreational sales have seen a huge increase in average weekly sales since December. Weekly medical sales have nearly doubled, and weekly recreational sales are up more than 800%. While medical marijuana sales totaled $9.97M between June 8 and June 14, recreational marijuana saw $10.02M in sales. Since recreational sales began, Michigan has lost about 19,000 or 7% of its registered medical marijuana patients and 2,900 or 8% of its registered caregivers.
Bloom Farms Sued Over Finances, Oversight, Ties to Ponzi Scheme
The board of Bloom Farms was sued in Delaware by one of its board members, Jeff Menashe, claiming that American General Resources LLC (AGR), which operates Bloom Farms, is refusing to let independent auditors look into allegations that it doctored its books to court a seven-figure investment while its CFO ran a solar energy Ponzi scheme. The suit accuses the other AGR board members of soliciting Menashe's investment with financials that significantly inflated its past performance and future prospects. They also allegedly concealed the role of then CFO Ronald J. Roach in the $1 billion scam to which he later plead guilty.
Just a month after, he invested, AGR claimed insolvency according to the complaint. Menashe was "unsettled" by the Roach situation and demanded, unsuccessfully, a forensic accounting to audit "questionable financials dreamed up by a felonious CFO". Adding insult to injury, Menashe later learned that the AGR board had initiated another financing round without engaging earlier investors in any discussion of crucial matters like liquidation preferences, according to the complaint. Menashe got a seat on the board of AGR after investing $5M into the venture last year through an investment vehicle he manages, DG BF LLC.
Canopy Growth CEO expects Federal Legalization by 2022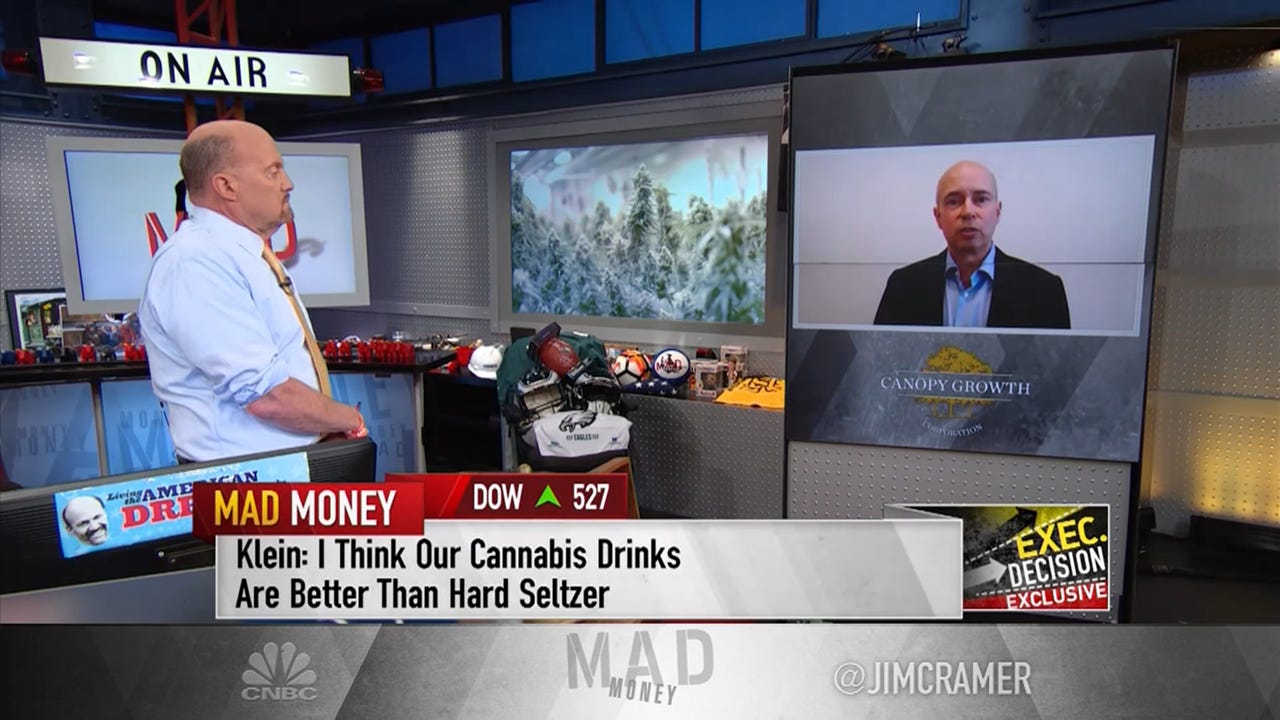 "My assumption is that 2022, for me, is the magic number, I think, as you watch more and more states move to legalization for medical or rec, you really bring in almost two more senators each time who are really going to feel compelled to not make criminals out of the people in their state who are doing what's legal in their particular state."
Columbia Care - Closes Second Tranche of Debt Financing
Columbia Care completed the second tranche of its $50M financing with the offering of an aggregate principal amount of $15.7M in 5.00% senior secured convertible notes due 2023. The Convertible Notes can be exchanged into common shares of the Company at a previously negotiated price of C$3.79, representing a 20% premium to the closing volume weighted average price as of June 1, 2020. The Company also announced binding commitments of an additional $4.0M in term debt, supplementing its initial $34.4M tranche which closed on May 14, 2020.
Two Missouri businesses now allowed to grow marijuana
The two growers, Earth City-based BeLeaf Medical and Perryville-based Archimedes Medical Holdings LLC, are the first Missouri businesses officially permitted to grow marijuana. Sales of medical marijuana were expected to begin sometime this summer before facility inspections were delayed to help prevent the spread of the coronavirus.
While at least 7,500 licensed patients can grow marijuana at home and commercial growers are now receiving licenses to grow, legally obtaining marijuana seeds remains a gray area. Transferring seeds across state lines remains a felony, and obtaining seeds from the illicit market is illegal. Regulators are expected to look the other way while growers obtain seeds until after Dec. 31, when anyone growing marijuana legally must obtain seeds or plants from a Missouri business licensed by the state. Archimedes and BeLeaf have both come under scrutiny for alleged conflicts of interest in Missouri's competitive marijuana business licensing process as part of criticism by lawmakers and hundreds of spurned applicants.
Expanded access to Medical Marijuana in Louisiana
In August, doctors will be able to recommend it for any patient they think it would help. The change is part of a measure that Gov. John Bel Edwards signed into law Tuesday. It expands accessibility to medicinal cannabis. A 2019 poll conducted by LSU shows 55% of Louisiana's residents support the idea of legalizing possession of small amounts of marijuana. But only 37% favor full legalization.
Yelp Blocks Cannabis Businesses from Two Key Advertising Features
Yelp will be removing both the "Business Highlights" and "Portfolio" advertising options for cannabis-related businesses. The Business Highlights service allows companies to pay to feature up to six descriptors on their page showing what makes their business unique, such as "family-owned." The Portfolio option is another paid feature where businesses can include photos of projects they've completed to showcase their quality of work, expertise, and specializations along with additional details such as cost and project timelines.
Illinois Delays Cannabis Next Round of Dispensary Licenses
Budding weed entrepreneurs will have to wait at least another month to learn if they've won one of 75 coveted dispensary licenses from the state. The licenses were supposed to be awarded May 1, but Gov. JB Pritzker signed an executive order at the end of April indefinitely suspending the decision, citing difficulties related to the coronavirus pandemic and glitches in processing the applications. Originally, all 75 licenses were to be awarded at the same time, but now some applicants could be awarded a license next month while others will have to wait until at least early August.
---
🌿
Industry
Aurora, Tilray, and other Canadian Cannabis Companies sued for selling Cannabis product with false Potency Levels
Exploring Old Pal's Business Model
Cannabis Cultivators and Dispensaries Roll Out Reopening Plans as States Loosen Coronavirus-Related Restrictions
SPARC Hires Out-of-Work Farmers for Its Sungrown Cannabis Operation in Glen Ellen, CA
Cannabis Sales Continue to Soar Through The Pandemic
TerraVida Exceeds 1,300 Home Deliveries in PA
The Dawn of Delivery: How This Oregon Company Launched During a Pandemic
Dispensary Text Message Marketing Made Perfect By Springbig
Caliva Ramps Up Its D2C Business in the Bay Area and LA
Leafly's guide to California's cannabis delivery services
Five Questions With Schwazze CEO Justin Dye
---
💵
Deals
Planet 13 - $10M Bought Deal Public Offering @ $2.15/Unit (1 Common + Warrant for 0.5 Common @ $2.85)
MedMen loses Virginia medical cannabis dispensary license
Vireo Health Expands Maryland Operations with Purchase of 110,000 Sq. Ft. Greenhouse for $1.3M
U.S. Tobacco Supplier Pyxus Enters Bankruptcy After Pandemic Hit Supply Chain
Body and Mind to Bring Her Highness Brand To Nevada
TGOD Launches Stillwater Brands' RIPPLE Products in Canada
The Valens Company / High12 Brands to Launch Premium Line of Vape Products Under DAIZE Brand
---
📄Financial Results
4Front - $17.5M Q4 Revenue ($63.5M 2019) and $23.8M Q1 Revenue
Flower One - $5.8M Q4 Revenue, 132% sequential quarterly, 44% GM
---
🧔
People
Aurora Cannabis Announces Retirement of Co-Founder and President Steve Dobler
1933 Industries announces Interim CEO and President
---
🏬
New Store Openings
Destination Dispensary: A 'New Standard' Debuts In Metro Detroit
---
🤷‍♂️
Somewhat Relevant
Payments Giant Wirecard's Shares Plunge on $2 Billion Audit Deception
'We're In. We're Out': The North Face becomes the first major company to boycott Facebook as the calls for advertisers to walk out of the platform in July intensify
---
Who writes this newsletter? ➡️ Dai Truong