Discover more from Highly Objective
Cannabis industry news, insights, and analysis
Over 2,000 subscribers
Beverages. Taxes. Layoffs. CBD. Cresco/Origin House. West Hollywood.
Big CBD and THC-infused Beverage announcements along with now standard Cannabis Winter news
I needed an excuse to post this Tegridy Farms version of the South Park theme song here for my fiancé who likes to sing along but knows only 5 words..so here's a 

new newsletter platform I plan on using going forward where it's half newsletter / half blog..with plenty (but not too much) of media, GIFs, and emojis. 
Randy Marsh:
Goin' down to Tegridy Farms,
Gonna have myself a time
Chorus:
Friendly faces everywhere,
Humble folks without temptation.
Randy Marsh:
Goin' down to Tegridy Farms,
Gonna leave my woes behind.
Chorus:
There's ample parking day or night,
People spouting: "Howdy, neighbor!"
Randy Marsh:
I'm headin' down to Tegridy Farms,
Gonna see if I can't unwind.
Towelie:
I got some weed and I don't
know what's going on.
Randy Marsh:
So come on down to Tegridy Farms,
And meet some friends of mine.
PSA: watch the latest season of South Park.
I'm hoping to have more engagement (and share more thoughts as opposed to just reporting the news) through this newsletter so feel free to respond to all my emails (or some) so I know you're paying attention 😬.
Ramblings/News
---
💰Harborside receives final ruling by US Tax Court on 280E
Harborside announced that the U.S. Tax Court has issued a final decision under Tax Court Rule 155 on the income tax deficiency for Patients Mutual Assistance Collective Corporation ("PMACC"), the Company's 100% owned subsidiary and owner of the iconic Harborside Oakland cannabis dispensary. The U.S. Tax Court has ruled that PMACC owes an aggregate tax deficiency of approximately $11.0M for fiscal years 2007 through 2012. This amount is consistent with the Company's one-time provision for its estimated tax obligation for PMACC expensed in its financial results for the three-month period ended June 30, 2019. 
"The Tax Court's final computation of our tax obligation in PMACC's long-standing 280E case is a good outcome for Harborside shareholders. By challenging the IRS's overly aggressive interpretation of the tax law as it applies to cannabis businesses operating legally under State law, we have succeeded in reducing Harborside's liability from the $36M originally sought by the IRS to approximately $11M – a $25M reduction. The reduction includes $6M in penalties that the court previously ruled we did not need to pay because of the unclear state of the law, and because Harborside acted in good faith," said Harborside CEO Andrew Berman. "This ruling is also an important one for the cannabis industry in that, through this litigation, the court recognized there are legitimate deductions that legal cannabis companies can take in cost of goods sold. Harborside still intends to appeal the Tax Court's ruling with regard to aspects of the decision as it pertains to the calculation of cost of goods sold, and has already retained appellate tax counsel."
🌎 Planet 13 launches THC-Beverage Elysium
Is it a tonic or sparking water? I'm a big believer in beverages as a form factor as the industry matures (consumer adoption is likely to occur by by making the switch from Craft Beer to an infused Beverage to start and..because companies want to entice Beverage and Alcohol companies to come calling in a few years when they look to exit). Planet 13's press release even calls out Coca-Cola's "consideration," - 🤬 yes, consideration, not actual plans for their own cannabis-infused beverages…petty far away from this if you ask me given what it would do to the Coca-Cola brand. Flavors come in Valencia Orange, Persian Lime, Eureka Lemon, Wild Berry and Ruby Red Grapefruit. Branding looks okay.
🍫🍬In July, the company launched HaHa Gummies and Dreamland Chocolates to its growing in-house brand portfolio. The company will produce HaHa Gummies and Dreamland Chocolates along with Medizin, TRENDI and Leaf & Vine in its 15,000ft² customer-facing production facility at the Planet 13 Las Vegas Cannabis Entertainment Complex.
🍸Tinley to Launch Non-Alcoholic, THC-Free Beverages in 150 BevMo! Stores
BevMo!, will now carry cannabis-free versions of the Company's beverages in California, Arizona and Washington.  These products are expected to be shipped prior to the December holiday season. 
I tried the un-infused beverages a year ago and lets just say I won't be purchasing any..
🏒Canopy Growth And Biosteel To Introduce CBD Products To Sports Nutrition Market
On October 2, Canopy completed an all-cash transaction to purchase a majority stake in Biosteel Sports Nutrition. Co-founded by John Celenza and former NHL winger Mike Cammalleri, Biosteel is purchased by 70% of teams across North America's four major sports leagues (NFL, MLB, NBA, NHL). The transaction gives Canopy Growth a 72% stake in the company with an agreed upon path to 100% ownership, paving the way to introduce CBD-infused products to the market.
"Biosteel is a product that has an authentic following; athletes from Wayne Gretzky to Brooke Henderson swear by it as part of their routine," Zekulin said. "It's taking something with established credibility, introduce CBD into it and present it into the world, not just athletes. When we looked at this opportunity it filled an important gap as we look to go to market."
💊 Beam (CBD) raises $5M seed round from Obvious Ventures
Obvious Ventures, a VC Fund managing $469.6M across three funds (you should look into the exact amounts raised for Fund I,II, and III if you didn't know that they weren't round numbers) that has invested jn Diamond Foundry (conflict-free diamonds), Beyond Meat (plant protein) and Good Eggs (grocery delivery), Mixt (salad joint), and Olly (vitamins) - which sold to Unilver, has invested in Beam, a health & fitness focused CBD company (tinctures, salves, and of course - protein bars) started by two retired minor league athletes (hockey and baseball). I personally like the branding (simple/clean) and story so this should be one of the top CBD brands going forward. I'll assume their top distribution channels will be will be dominated via D2C channels followed by Health & Wellness stores (CVS/Walgreens, Whole Foods/GNC/Vitamin Shoppe). All the buzzwords were hit in the TechCrunch article —> differentiated. tested. performance. purpose-driven. functional.
"At Obvious, we believe that natural cannabinoids hold the promise for significant health benefits. We identified beam as a stand-out in a crowded landscape for their product innovation, rigorous focus on quality and ensuring zero THC content in those products and their amazing growth within the fitness community," said Obvious co-founder James Joaquin, in a statement. "We also feel that the pro-athlete pasts of both beam's co-founders have informed a unique entrepreneurial skill, putting beam on a quick trajectory towards profitability."
I'm no hater but "pros" means making it to the NHL/MLB right?
☀ Tainted Cannabis and Vaping Illnesses Push Consumers Towards Premium Organic Products
Organic refers to products that are grown without pesticides, fertilizers and genetic modifications. The global demand for organic products has been growing at a rapid pace in recent years due to environmental concerns and consumer awareness and is expected to reach $323.56 billion USD by 2024, while the US organic food market is on-track to reach $70.4 billion USD by 2025. As cannabis consumers become more educated on the importance of what is used to grow cannabis, the organic cannabis market is expected to follow suit.
That trend is already starting. According to Brightfield Group, nearly half of the cannabis consumers they surveyed were willing to pay more for premium marijuana strains, while 32% would dish out more money for certified organic products and 30% said they'd willingly pay more for lab-tested cannabis.
Canada and legal US states have all put their own sets of regulations in place to ensure products go through stringent lab testing. However, there aren't any rules in regards to labeling products as "premium" and cannabis companies are definitely not required to offer certified organic cannabis.
🌈West Hollywood City Council approves another extension for temporary adult cannabis licenses
West Hollywood has chosen to extend the temporary permits for the self-dubbed "Originals" - the four medical dispensaries operating with temporary adult-use permits who failed to win a permanent adult-use license in West Hollywood ➡️ 8 were awarded (including GTI, through Essence, as the only MSO to do so). 🙏 Great news for MedMen, LAPCG, Zen Healing, and AHHS (not to be confused with aahs the gift store).
Bad news for those "independent" dispensaries looking to raise money or sell based on their 📉 2020E revenue number (I refuse to look at your 2021E revenue before and now will not give you credit based on your assumption that MedMen customers will automatically become yours once the temporary permits expires).
💰Merry Jane points out how to spot an obviously fake "Monopoly"-branded vape cart. More interesting is the slideshow of photos and the brands that are being ripped off (are some of these brands selling into the black market themselves with slight variances on their packaging?) which includes Kingpen, Stiizy, and Heavy Hitters.
❌Layoffs, deeper focus, and stepping down
A deeper focus on certain states, focusing on profitability…however you want message (spin) it, layoff headlines have been making the rounds. I think it's appropriate to call this the ❄️ "Cannabis Winter" - (not to be confused with the actual Cannabis Winter that happened to the largest marijuana grower in Colorado – Pueblo-based Los Sueños Farms, which lost millions of dollars during an early winter storm after half the company's plants froze before harvest could be completed).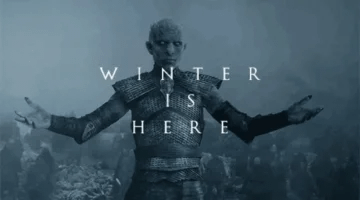 🔋PAX laid off 65 employees (25% of its workforce) which was tough for interim CEO Lisa Sergi (shout-out to the former MedMen GC).
The Company explained the layoff was after a significant July revenue miss and were not confined to specific teams.
🗺 Weedmaps laid off 100 employees amid financial and legal struggles. A number of factors appear to have lead to the decision to axe a quarter of the company's workforce. Weedmaps executives have placed some of the blame on their own overestimation of the speed at which more states would liberalize marijuana laws. Even within California, the company's home market, many cities and counties have enacted municipal regulations that block local marijuana sales, limiting where Weedmaps can operate.
Perhaps the bigger hit to the company, however, has been its slow disentanglement from black-market pot shops that sell and advertise on its platform. Weedmaps came online in 2008, eight years before California's Prop 64 was passed, when many marijuana sales were conducted outside the medical framework of the time. Even once adult-use sales were allowed, Weedmaps continued to allow unlicensed sellers to use the platform for their products.
🚗 GLAS USA Seeks $24.5 Million Debt Repayment from DionyMed Brands
DionyMed/Chill gave away too much free weed to boost customer counts ($50 off if you spent $75+) and had their lenders come calling for $24.5M (with interest still accruing, this is after Gotham Green came calling for their $2M). The Company received a petition filed by GLAS America with the Supreme Court of British Columbia seeking the appointment of a receiver for DionyMed's assets following the Notice of Default issued earlier this month, and the subsequent Notice of Intention to Enforce Security. The lender and DionyMed had initially entered a credit agreement back in mid-January, when the issuer announced up to $40M in secured financing. At the time, the funds were put towards general working capital, future acquisitions, and the refinancing of certain debts that they had. And of course the CEO and COO are out.
📓The playbook to grow-at-all-costs (build customers to some impressive number, sell to acquiror by valuing their customer at some dollar amount that would return 10x for equity investors and make millionaires out of every early employee) didn't work this time.
I imagine this was DionyMed's pitch..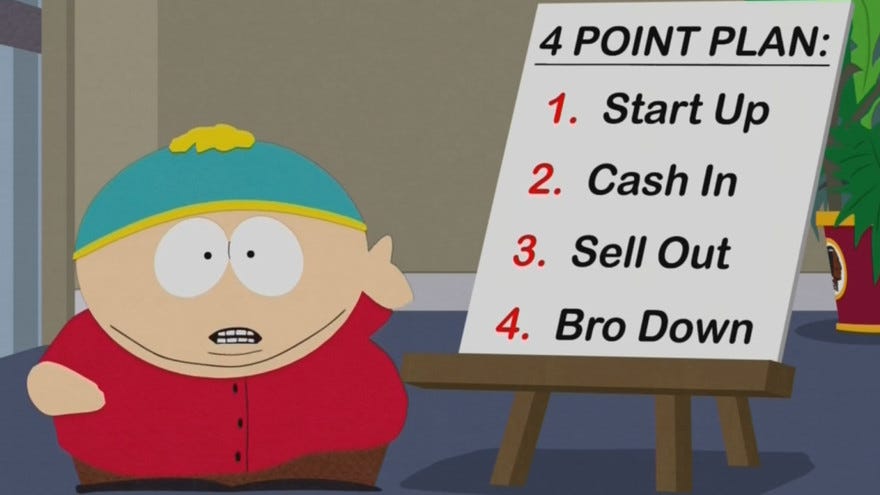 🍊Cansortium reorganizes Senior Management and BoD, Reduces cost and will prioritize and accelerate growth in the U.S, Particularly Florida
Cansortium initiatives are aimed at ensuring that the Company has the operational flexibility and necessary liquidity to expand on its cultivation and dispensary footprint in the highly attractive markets of Michigan, Texas and Pennsylvania. Consistent with this refocused growth strategy, the Company is evaluating strategic alternatives with respect to non-core assets in Canada, Puerto Rico and Colombia to allow management to focus its attention exclusively on its U.S. markets.
📰MJBiz Daily CEO steps down
Cassandra Farrington, the co-founder of Marijuana Business Daily, is stepping down as CEO of the cannabis publishing and trade show business at the end of the year and will be replaced by the company's founding editor and president, Chris Walsh.

🤔Was the MedMen/PharmaCann deal termination an anomaly or a sign of things to come? We'll find out more after Cresco Labs issued their press release announcing expiration of the HSR waiting period. The deal value is certainly down a lot for 🚛 Origin House, but that was a massive overpay IMO so they'll likely take their dimes (on the dollar) and call it a day since the termination fee would cost them $45M that they don't have.
---
Help me increase subscribers!
🔫 fired. 😂Emojis. 🖼GIFs. This newsletter is 🔥🔥🔥 right?
Please share this newsletter with your friends as I'm trying to get on the leader board for Substack (so will be turning on paid subscriptions soon for my thoughts ➡️ news will stay free). Thank you for reading 🙏