Discover more from Highly Objective
Cannabis industry news, insights, and analysis
Over 2,000 subscribers
💰⬆️CA Cannabis Taxes to increase
CA Cannabis tax increased. Kushy Punch loses license. Suspended licenses. DELI dispensary. 18% Legal Market. $394M MA Market. Old Pal. Ontario wastes $10M. Sira unionizes. NIH $3.5M Cannabis grant.
I've decided to consolidate to one newsletter/week given lack of deals within the current industry environment (

I don't see this changing until next year

). This will also allow me more time to put together long-form pieces on top of the newsletter.
---
Industry
The California Department of Tax and Fee Administration (CDTFA) – which recalculates the wholesale cannabis markup rate every six months – announced the markup rate for the marijuana excise tax will increase from 60% to 80% on next year. The markup rate (the average difference between the wholesale cost and the retail selling price of cannabis and cannabis products) is used to provide the basis for California's 15% excise tax.
The increase will also raise the state cultivation tax to adjust for inflation, raising those taxes as well:
$9.65 from $9.25 for an ounce of flower, or an increase of 4.3%

$2.87 from $2.75 for an ounce of leaves, or an increase of 4.3%

$1.35 from $1.29 for an ounce of fresh marijuana plant material, or an increase of 4.6%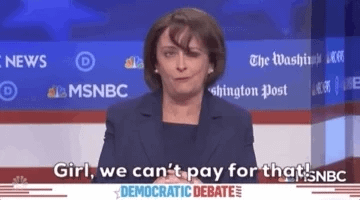 California cannabis regulators have revoked the business license of Kushy Punch after the company was raided last month and found to be operating from an unlicensed facility. After receiving a complaint about illegal cannabis activity at a location in Canoga Park, CA, regulators searched the unlicensed facility and seized nearly $21M of cannabis products held by Vertical Bliss, which does business as Kushy Punch and manufactures and distributes the brand's products.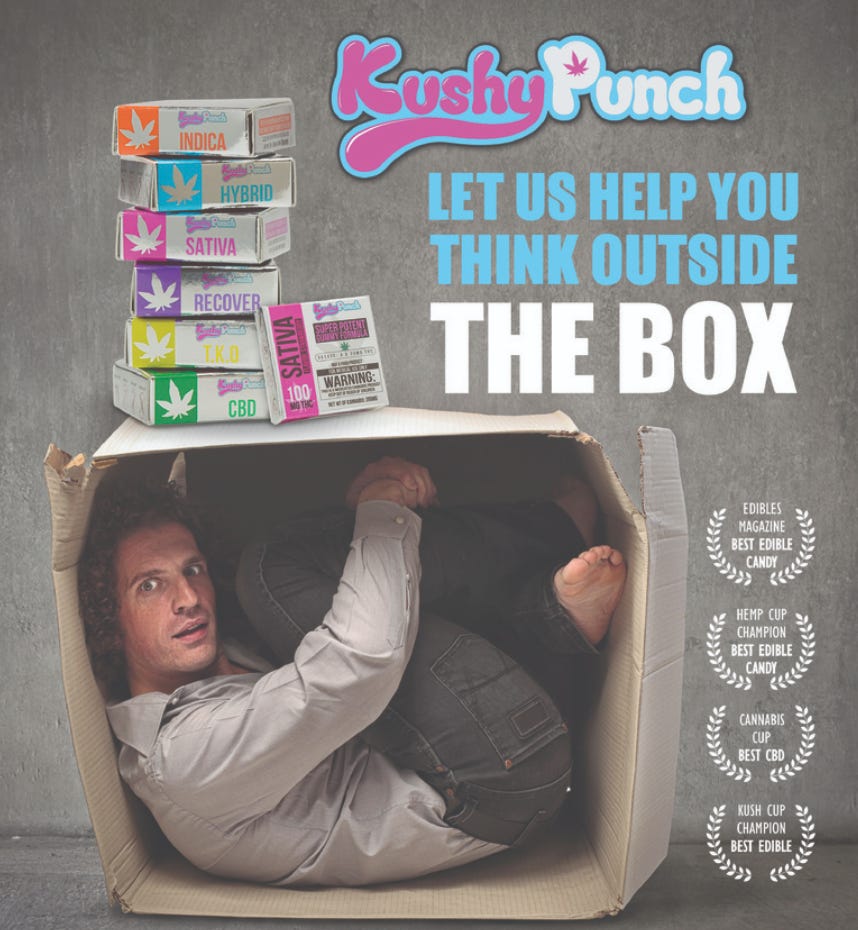 KushyPunch definitely thought outside the box on this one. Also, if I had to pick one recognizable brand potentially doing illegal things based on their branding/packaging..it was probably this one.
Almost 4% of California's state marijuana business permits remain suspended weeks after regulators put more than 400 in limbo for not participating in mandatory track-and-trace system training. The number of suspended permits have fallen – but remains sizable. As of November 19, 277 out of the 407 permits involved had not received reinstatement to "active" status, according to state licensing data. Those remaining 277 are "a combination of businesses not in operation or not in the (track-and-trace) system," a spokesperson for the Bureau of Cannabis Control wrote in an email to Marijuana Business Daily.
The name of the store is inspired by its Deli weed line that launched in January. The store has an old-fashioned New York deli design concept: mint green color palette, glass window counters displaying different flowers and cafe stools for guests.
Some actual data from New Frontier to back up the 80%/20% illicit/legal market numbers that's often cited (In 2019, 18.2% of the total U.S. supply comes from legal markets)
Massachusetts generated $440,000+ at the state's first two recreational marijuana on their opening day of sales. And since then, the total amount has only continued to soar. The Cannabis Control Commission reported that customers spent $393.7M on marijuana over the last year, as the number of retailers in the state grew from two to 33. An additional 54 retailers have received provisional or final licenses and are in the process of completing final inspection and compliance procedures ahead of opening.
Old Pal is a top-selling cannabis brand in the Nevada and California markets, and the company is continuing to grow through its licensing model. Jason Osni, one of the co-founders of the company, and CFO Joe Franciskovich spoke to New Cannabis Ventures about how this model has facilitated the rapid expansion of the lifestyle brand and the importance of maintaining company culture. The Company is launching a Series A (after a sizable Seed round for Cannabis) soon.
The Ontario Cannabis Retail Corporation spent at least $10.2 million on costs associated with cannabis stores that never opened, the agency's financial statements show. The agency spent $1.2M on leases and lease terminations and $8.9M on writing off equipment and renovation costs for the stores, the statements say.
Sira Naturals becomes the first cannabis company in Massachusetts to unionize its work force. UFCW is the largest private sector union in the United States, representing 1.3M+ professionals and their families.
Ziva Cooper, research director of the UCLA Cannabis Research Initiative, has been awarded a $3.5 million grant from the National Institutes of Health to conduct a five-year study assessing the pain-relieving effects of cannabis and cannabinoids.
---
People
Witcher held the role of MJardin's COO for the past year following his term as President, Global Operations.
Sunniva announced that for personal reasons, Kevin Wilkerson has resigned from his position of President of the Company and from the position of President and CEO of Sun CA Holdings, Inc., the Company's main US subsidiary. The stock plunged over 40% after announcement, this comes just a week after the company's CFO resigned.
---
Deals
CCF's vertically integrated operations include licenses for cultivation, manufacturing & processing, and three retail dispensaries.
TILT Holdings announced today that it has closed an additional private placement of $10.2M of senior secured notes from a syndicate consisting of existing shareholders and new investors, bringing to total amount of the facility to $35.8M, up from the previously announced maximum of $35M.
---
Somewhat Relevant
True Ventures (Blue Bottle Coffee, Fitbit, Madison Reed, Peloton, Ring) compiled a list of attributes they think are most important to evaluate when investing in next-generation consumer brands and products. 
PayPal is acquiring Honey for $4B..and BAM Ventures made 300x its investment in Honey.
I don't think we'll see returns like this is the Cannabis industry going forward (for many reasons) but interesting to see what Cannabis venture/growth investors are seeking in an exit scenario over time. From the investments I've seen, it seems like most are venture-stage companies that have growth-stage return (3-7x) potential.
---
Who writes this newsletter? ➡️ Dai Truong  Please subscribe (top) if you find useful and share 🙏