Discover more from Highly Objective
Cannabis industry news, insights, and analysis
Over 3,000 subscribers
CA Marijuana business licenses suspended
CA Licenses suspended. Have CAN stocks bottoms? Honey Cut. FL cos to know. More Life Growth. LA Weekly. KushCo Hemp Trading. High Times. Fresh Direct --> TerrAscend. Sweetgreen. NBA Player/Edibles.
Industry
---
California has suspended 400+ marijuana business permits, ~5% of the state's legal cannabis supply chain ranging from retailers to distributors. The Bureau of Cannabis Control (BCC) on Nov. 1 issued notices to 394 retailers, delivery services, distributors and microbusinesses that they won't be legally able to conduct business until they've undergone mandatory track-and-trace system training and credentialing, a spokesman for the agency confirmed.
As of Wednesday, the suspended licenses had dipped to 385 and included:
63 retailers

61 delivery services

47 microbusinesses

185 distributors

29 distributors that are transport-only
The BCC currently oversees 2,630 marijuana companies that hold either provisional or annual licenses, while the California Department of Public Health (CDPH) oversees an additional 932 manufacturers, and the state Department of Food and Agriculture (CDFA) oversees 3,830 MJ farmers. California has a total of 7,392 licensed cannabis businesses.
"Valuations are at two-year lows, and we deem them attractive based on the long-term opportunity," analyst Pablo Zuanic wrote in a note to clients Tuesday.
The analyst finds comfort in the strength of the Colorado market, where spending on adult-use cannabis is 12 times that of Canada, and medical per-capita spend is 19 times Germany's, a market that Canadian licensed producers are expected to benefit from given it is 2.2 times the population of Canada.
Cantor is expecting the Canadian market to benefit from more store openings and the launch of Cannabis 2.0, as the coming launch of a market for derivatives expected in December is being dubbed. Canada has faced a series of obstacles since it became the first G-7 country to fully legalize cannabis last year, including a much slower-than-expected rollout and difficulties in ramping up production of a new commodity at scale.
Valuations of the big LPs peaked around ~40x NTM Revenue, but are now around 7-9x NTM Revenue. I still think ~5x NTM Revenue is more appropriate given industry dynamics today.
Leafly's investigate report on tracing the VAPI crisis back to where it all started. The culprit was a failed actor/casting assistant who attempted to recreate / alter a formula based on a patent filed in 2015 from San Francisco-based medical cannabis company Constance Therapeutics. Honey Cut was a mysterious, low-profile Los Angeles company that created a new category of "thickening" vape cartridge additives, Honey Cut became a nationwide phenomenon. Its formula—and copycat products just like it—suddenly turned up last year in illicit THC vape cartridges nationwide.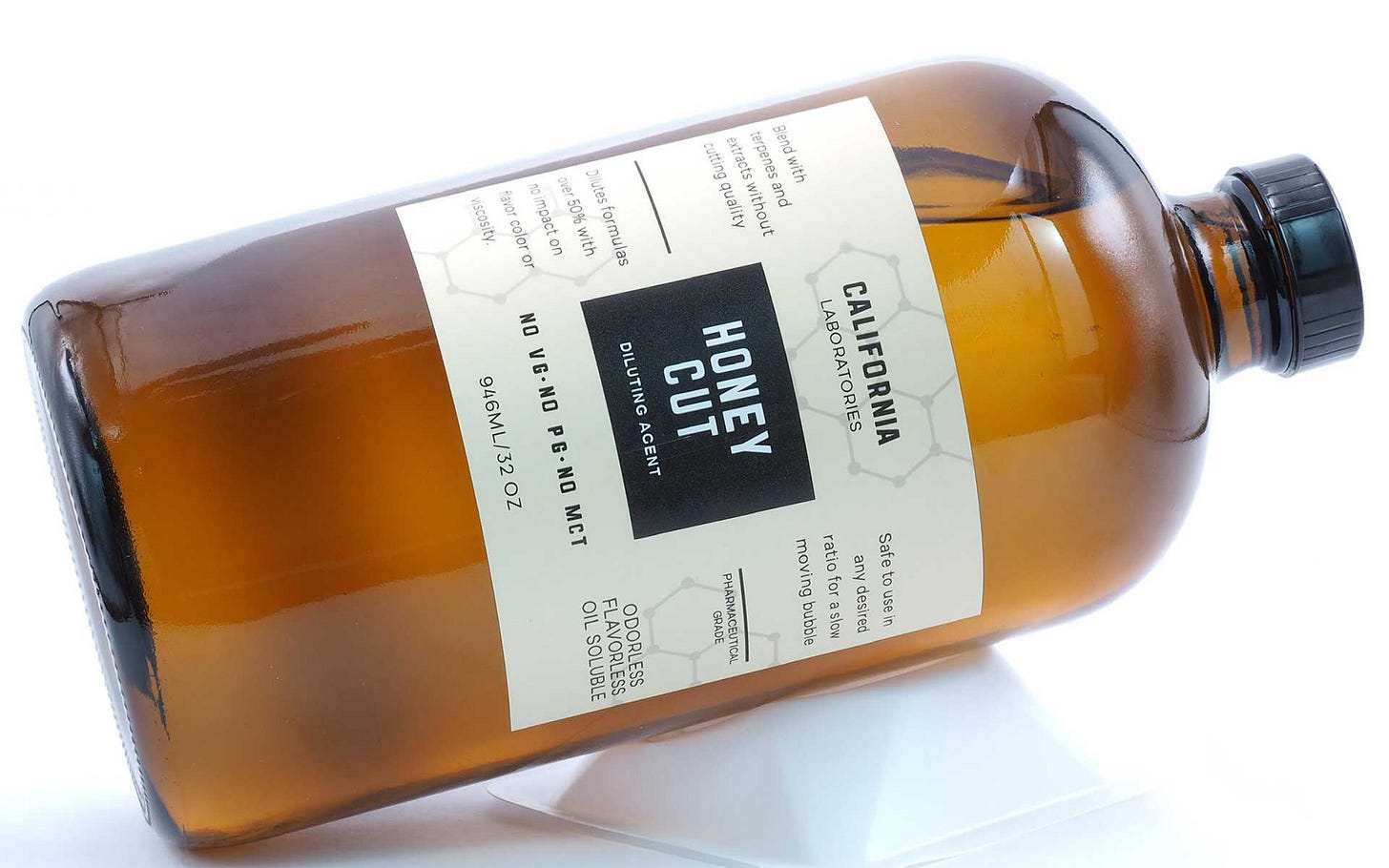 Florida has emerged as perhaps the largest and most lucrative medical cannabis market in North America.
Though the state doesn't charge tax or track the value of marijuana sold, Grizzle estimates sales are at a $1.2B run rate as of November, making Florida almost two-thirds the size of the entire Canadian market so far.
The guide published by Grizzle includes:
Recent statewide sales and competition trends

A list of the publicly traded Florida license holders

Market share by company and market share trends

Preferred way to invest in Florida (Trulieve, Cresco Labs, iAnthus, Liberty Health, Curaleaf)
More Life Growth Company used to be a wholly-owned subsidiary of Canopy Growth. But the deal with Drake hands off a controlling share, 60%, to Drake. CanopyGrowth will retain the remaining 40% stake in the company.
The Company already has ~20K Instagram followers and might have a good chance to dethrone Ignite (2.4M followers) as the most followed Cannabis account (probably not). While Canopy did get the biggest name on the music front to partner with, people are pointing out that Drake doesn't smoke often, or well.
A VICE article even looked into this - "Does Drake Even Know How to Smoke Weed?"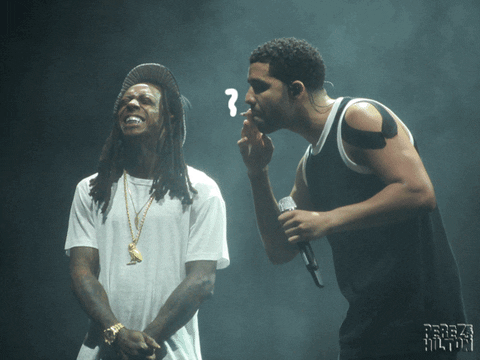 Marijuana farmer Mike Nee saved a strain of pot called Chemdog. Today, he grows crops in Ruskin and lives in Osprey, as his employer, One Plant, hopes to dominate the Florida market.
"I would say 85% of the modern marijuana out there today probably has some form of Chemdog in one form or another," says Nee. "And it wasn't anything we did, really. We just got lucky. We found a great strain and preserved it. And if you see something spelled Chem d-a-w-g, that's totally wrong, it's definitely not ours," he says. "The real Chemdog is grown nowhere else."
One Plant is approved to produce some 350 pounds of dried flower per month, and another facility in Indiantown, on the east coast near Lake Okeechobee, will complement the organic farm in Ruskin. The Company specializes in home delivery, eventually plans to open 20 dispensaries across Florida.
Given the market opportunities — 13 active authorized grow licenses in Florida, compared with 289 licensed producers in Colorado — an offer for Nee to relocate to Florida was a no-brainer. He has thus rejoined colleagues Chris Keller and Trent Houston, veteran pot farmers who worked together at a dispensary in Denver.
A 60-page digital magazine covering Cannabis in LA (some good stories to check out with brands - Lowell, Besito, Cookies).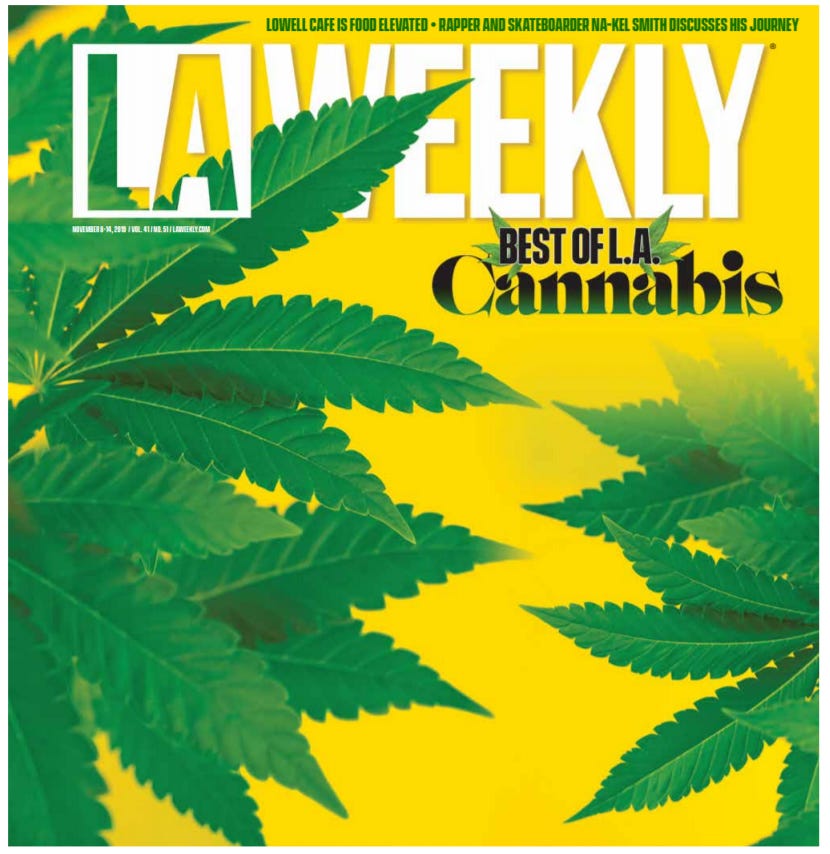 KushCo expanded its CBD footprint with the launch of a new hemp trading business focused on facilitating legally compliant hemp transactions for in-network, pre-qualified farmers and a pre-qualified buyer network. The Company has also entered into a partnership with a leader in U.S. industrial hemp farming, who will serve as a supplier for verified buyers.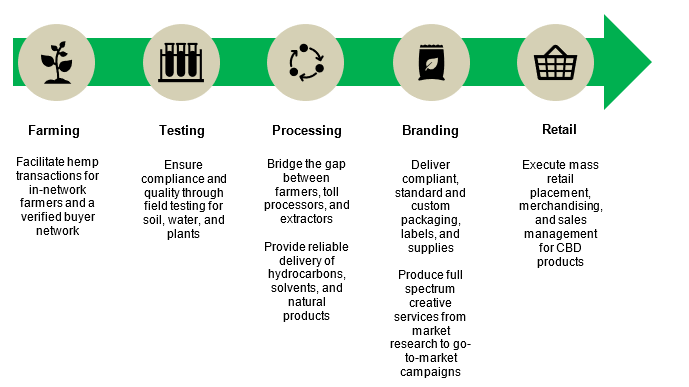 "With the formation of our hemp trading business, KushCo's CBD division is now a true seed to sale operation, beginning with the hemp farmers and ending at the retail shelves," said Jason Vegotsky, KushCo's Chief Revenue Officer and President. "We are able to now secure products and facilitate transactions through our verified supply chain, while providing price transparency without the involvement of multiple middle men. In addition to helping facilitate the sale of the actual biomass to processors, we are able to broker the distribution of the processor's offtake products, including CBD crude, distillate, and isolate. More importantly, because of our unique and all-encompassing position in the supply chain, we are the clear choice for connecting our brands to major retail channels, and have the opportunity to supplement biomass and offtake product sales by being the exclusive packaging, hydrocarbons and solvents provider for our processing partners, as is the case with our initial enterprise agreements signed to date."
People
Vireo Health , a physician-led, science-focused, multi-state cannabis company, announced that it has named Bruce Linton to the role of Executive Chairman. He will serve on the board of directors, work closely with Vireo CEO & Founder Kyle Kingsley, M.D., and spearhead the Company's strategic decision-making, capital markets activity and future partnerships.
As Executive Chairman, Mr. Linton will receive incentive-based compensation in the form of three tranches of incentive warrants to acquire up to 15 million subordinate voting shares in the Company. The first tranche of 10 million Incentive Warrants has an exercise price of US$1.02, being the closing price of the Company's subordinate voting shares on November 6, 2019. The second tranche of 2.5 million Incentive Warrants has an exercise price of US$3.81. The third tranche of 2.5 million Incentive Warrants has an exercise price of US$5.86. All three tranches of the Incentive Warrants will expire on November 7, 2024, and vest over two years, with 50% vesting on each of November 6, 2020 and November 6, 2021.
The majority of DOPE Magazine's editorial team in Seattle was laid off by parent company High Times, 11 employees were fired in a complete restructuring of DOPE's Seattle headquarters. Going forward, DOPE's content will be produced at the High Times Los Angeles headquarters.
In separate announcements at the time, High Times and DOPE expressed hopes for a collaborative future in which the DOPE brand maintained its core voice and style. The $11.2M purchase of the Seattle-based B2C monthly cannabis magazine was the last in a flurry of B2C event production and media purchases by High Times' corporate entity, High Times Holding Corp, which was established in 2016 when a group of investors acquired a majority stake in the business. 
Jason Ackerman, co-founder and former CEO of online grocer FreshDirect, has been named executive chairman at TerrAscend. He will oversee day-to-day operations along with Chairman Jason Wild and CEO Michael Nashat and join the board of directors. New York-based FreshDirect announced in September 2018 that Ackerman had resigned as chairman and CEO after helping to lead the e-grocer for nearly 20 years.
"I initiated contact with JW [Jason Wild] several months ago to learn more about the cannabis industry. What I discovered about the industry, and more importantly TerrAscend, convinced me to join the team," Ackerman (left) said in a statement. "With its unique combination of strong assets and competitive positioning in the markets it serves, TerrAscend has a bright future as a global cannabinoid company. I'm honored to serve on the board of directors and to take on the executive chairman role. I look forward to helping the company realize its full potential."
FreshDirect provides online grocery delivery service to seven states and generates more than $600 million in annual sales.
Looks like TerrAscend will be a contender with their delivery business (owns The Apothecarium dispensaries in CA/NV) with Jason Ackerman on board. The language from the announcement also makes it sound more like he should join the Company full-time soon.
---
Somewhat Relevant
Sweetgreen boasts more than 3,500 employees and nearly 100 locations in eight states, with plans to double the number of restaurants in the next year. But Sweetgreen has been growing beyond mere physical footprint as well. From launching enterprise office delivery and using blockchain to track ingredients to unlocking unicorn status and raising over $300M in funding, the company seems to share more DNA strands with tech startups than with their fellow fast-casual competitors.
Nearly 50% of orders in the last year came through its mobile app, which has more than a million users. Given that Sweetgreen can count only 90 physical locations, these figures stand out.
"You have to design products and experiences for modularity because everything changes so quickly. Don't just focus on the today's functionality — peer into the future and start thinking about how you can show up in unexpected ways."
🤔How Jeff Bezos got the idea for Amazon
The Miami Heat suspended Dion Waiters for 10 games because of "conduct detrimental to the team." The suspension comes after Brian Windhorst and Adrian Wojnarowski of ESPN reported Waiters missed Friday's game against the Los Angeles Lakers and received medical treatment after he "experienced a 'panic attack' on the team's charter flight Thursday night after consuming a THC-infused edible."
Charania noted a teammate allegedly gave Waiters the "gummy," but the guard has not said who it was because he's been "reluctant" to give up information.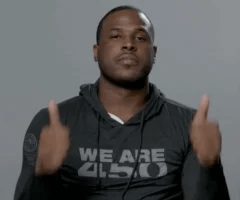 ---
Job of the week
Work with Ann Peltz to manage the day-to-day brand initiatives such as new product development and LX launches, public relations, in-dispensary shopper marketing, digital marketing, and influence strategy. Preference for someone based out of the Bay Area.
Feel free to send me a note if interested or know someone who is and I'll connect.
---
Who writes this newsletter? ➡️ Dai Truong
Please subscribe (below) if you find useful and share 🙏!