Discover more from Highly Objective
Cannabis industry news, insights, and analysis
Over 3,000 subscribers
💵🔥Canadian LPs (Canopy, Tilray, Cronos) continue to report huge Net Loss
dot.LA's investigative series on Genius Fund's collapse. WeHo grants "Originals" recreational licenses. NV Cannabis regulators sign off on license dispute settlement.
---
🌿
Industry
Green Rush: The Incredible Rise and Collapse of LA's Genius Fund, an $164M Cannabis Startup. The first of five parts of dot.LA's investigative series looking into The Genius Fund. The Genius Fund was run by Ari Stiegler and Gabriel Borden, two twenty-something friends who had lofty ambitions of dominating the cannabis market first in the U.S. and then internationally, with ~$164M bet from Russian Investor Dmitry "Dima" Bosov. Genius Fund, however, blew the money in less than two years. Company executives ran up five-figure tabs, built lavish offices and manufacturing facilities, hired armed security in their pursuit to build a cannabis empire, an investigation by dot.LA found. In the end, the Russian-funded venture crumbled.
2nd Part — Green Rush: How Genius Fund's Plans to Build the Largest Pot Farm in California 'Exploded Like Fireworks'
3rd Part — Green Rush: Cannabis Startup Genius Fund's Line of Failed Products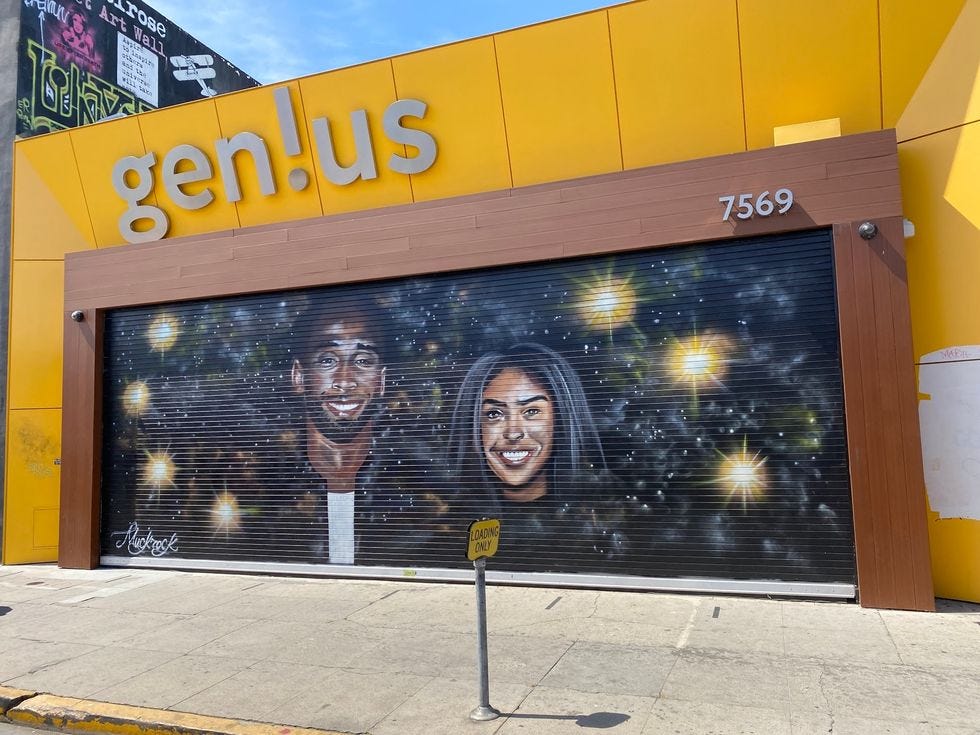 West Hollywood City Council grant recreational cannabis licenses to "Originals." The City Council endorsed a measure that would give recreational cannabis sales licenses to the four original medical cannabis retailers who failed to qualify for them in the licensing process. The Council's decision brought to an end a lengthy and expensive battle with the four original cannabis retailers — known as the Originals — that included their securing enough signatures to put on the Nov. 3 a measure that would essentially void the licensing process. The number of permitted recreational cannabis retailers in West Hollywood now will be 11 (with one of the eight recreational license recipients dropping out, one of the Originals will receive its license).
Legal Cannabis Provides A Bright Spot In A Bleak Economy. Two thousand people who consume marijuana regularly were surveyed by Verilife and reported using more cannabis during the pandemic. Their increased consumption upped their average monthly spend on cannabis from $49 to $76. Greg James, the publisher of Marijuana Ventureand Sun Grower magazines, said at least part of the sales increase is due to the bars closing. "Staying home and enjoying a joint or edible becomes the thing to do," he said. Lisa Gee, director of marketing at Lightshade (9 dispensaries in CO), said that one reason behind the jump in flower sales is the increase in cannabis users now working from home who prefer to smoke cannabis over other ways of consuming it. "When you don't have to go into the office every day, you don't have to seek out more discreet methods of consumption," she said.  Work from home may now mean smoke at home.
Local ballot measures across California could significantly expand marijuana industry footprint. The November election offers the prospect that California's legal cannabis industry footprint could expand significantly, depending on a couple of dozen local ballot measures. According to research by Hirsh Jain, government affairs director at San Jose-based retailer Caliva, and California NORML Deputy Director Ellen Komp, at least 26 localities across California will have pro-marijuana initiatives on the ballot. Jain estimates those measure could result in as many as 150 new business permits being made available to the industry.
NV Cannabis Regulators sign off on settlement in license dispute. The judge overseeing the litigation and the Cannabis Compliance Board will have to approve elements of the settlement as it is carried out, but the court does not need to sign off on it as a whole, according to the attorney general's chief litigation counsel, Steve Shevorski, who is representing the tax department. The settlement ends a portion of a yearslong fight between businesses that were denied dispensary licenses, the Department of Taxation, and businesses that won the licenses. The dispute went to trial last month, but the partial settlement was announced just days after the trial began, according to court records. It covers 10 companies and lays out several license swaps between them, according to the deal. One new license will be awarded as well.
—> Among those receiving a license is Planet 13.
University of Pittsburgh and Parallel join forces in Pennsylvania Medical Marijuana Research Program. The University of Pittsburgh and Parallel announced a relationship to establish a clinical research program to study medical marijuana. As part of a 10-year agreement, Parallel, through Goodblend, its new global retail brand, will provide University of Pittsburgh an initial $3M in unrestricted grants to be used for the exploration of the efficacy and safety of medical cannabis with an initial focus on treating sickle cell disease symptoms. Parallel will also dispense cutting-edge cannabis formulations to research study participants. Subsequent research will address other chronic conditions, most notably generalized anxiety disorders and chronic intractable pain.
---
💵
Deals
Mile High Labs raises Series B Financing. Mile High Labs, a leading processer of hemp-derived cannabinoids, announced the close of a Series B equity financing round from renowned American entrepreneur John Paul DeJoria. This funding is a resounding vote of confidence in the Company and its longstanding position as an industry-leading manufacturer of trusted CBD products. The financing will be used to pay off existing debt and accelerate the development of its best-in-class manufacturing and formulations platform as global brands and big-box retailers begin to enter the CBD category.
GTI and Cookies enter exclusive partnership to open Cookies on the Strip in Las Vegas. The Essence store located at 2308 South Las Vegas Boulevard will be re-branded to Cookies on the Strip. The store will remain open during the transition. GTI currently owns and operates seven stores in the state, five of which are in the Las Vegas area, and manufactures and distributes its branded products including Cannabiotix, Dogwalkers, incredibles and Rythm in Nevada. The company has licenses to open six more retail stores in the state.
BioSteel Sports Nutrition signs deal with Patrick Mahomes. Patrick Mahomes was first recommended BioSteel products by his trusted trainer, Bobby Stroupe. "I have been using BioSteel's products for years, and I love that its products are all-natural and sugar-free," says Mahomes. "I've been fortunate enough to be educated on sports nutrition by the best, and I want to pass along this knowledge to today's youth."
GreenAcreage — $55M Sale-Leaseback w/ FL Cultivation facility. Following close of the acquisition, GreenAcreage's portfolio will consist of more than $130M of industrial and retail cannabis properties acquired over the last 12 months, all of which are long-term net-leased to large, publicly-listed multi-state cannabis operators.
---
📄Financial Results
Net Revenue of $110M, up 22% over Q1 FY20, driven by higher medical cannabis sales in Canada and Germany, strong Storz & Bickel ("S&B") vaporizer sales and the benefit of a full quarter of contribution from acquired businesses

Gross margin was 6%

Net Loss of ($128M); Adjusted EBITDA loss of ($92M)

Established leadership position in growing cannabis-infused beverage segment; shipping 1.2M+ cans to Canadian provinces since launch

Strengthened foothold in U.S. market with launch of shopcanopy.com. BioSteel RTD non-CBD beverages in new environmentally friendly Tetrapak packaging is now available for sale online in the U.S; we are actively engaging with major retailers in an effort to expand distribution of BioSteel products to key markets across the U.S. Final preparations underway for the launch of Martha Stewart branded health and wellness CBD products expected in the coming weeks.

Cash: ~$2.0B at June 30, 2020, unchanged from $2.0B at March 31, 2020 reflecting the investment of ~$245M by an indirect wholly-owned subsidiary of Constellation Brands (NYSE:STZ) to exercise warrants in the Company offset by the EBITDA loss and capital investments

Other bad news for Canopy — the joint venture with Drake is not progressing "as intended"
Revenue up 10% to $50.4M (C$69.4M) versus Q2 2019

Cost Savings of $13.0M realized in Q2 2020 – on Pace for Total Annualized Savings of ~$55M 

Net Loss of ($81.7M), an increase of $45.4M versus Q2 2019, partially due to facilities closure and inventory adjustments

Adjusted EBITDA Loss of ($12.3M), a 32% improvement compared to both Q2 2019 and Q1 2020

Cash: $137M and $250M remaining on ATM
Revenue: $9.9M, increased of $2.2M from Q2 2019

Gross profit (loss) was $(3.0M) as compared to $4.1M in Q2 2019. The decrease was primarily driven by an increase in cost of sales driven by a higher volume of adult-use sales and the lack of wholesale revenue, as well as an inventory write-down of $3.1M on dried cannabis and cannabis extracts

Reported operating loss of ($34.8M), an increase of $18.0M from Q2 2019. Driven by a decrease in gross profit, an increase in G&A expenses as a result of increased headcount, review costs and costs related to the Company's responses to requests for information from various regulatory authorities related to the restatement of 2019 interim financial statements totaling
Revenue: $33.0M, up 71% YoY, up 14% Sequentially

Combined Gross Margin: 36.1%, up 800 YoY, up 480 BP Sequentially

Combined Adjusted EBITDA of $(4.7M), a 63% improvement YoY and 54% Sequentially. Company Remains on Track to Generate Positive Adjusted EBITDA in 2H 2020

Free Cash Flow Improved by $14M+ Sequentially

Pre-COVID Trendlines for Revenue and Gross Margin resumed in June and July, Company reaffirms Full-Year Guidance

Raised Incremental $43M of Debt and Hybrid-Equity Capital in Q2 as well as $14M through Sale-Leaseback in July, Bringing Minimally Dilutive Capital Raised YTD to $73M+; Enhanced Liquidity Demonstrates Access to Capital Markets, Enables Company to Execute Organic Growth Strategy and Pursue Targeted M&A Opportunities
Revenue: ~$24.3M, up 183% increase from the prior year's second quarter

Net Income: ~$13.0M for the quarter, or $0.73 per diluted share, and adjusted funds from operations (AFFO) of ~$21.0 million, or $1.19 per diluted share. Net income available to common stockholders and AFFO increased by 322% and 263% from the prior year's second quarter, respectively.

IIP paid a quarterly dividend of $1.06 per share on July 15, 2020 to common stockholders of record as of June 30, 2020, representing a 77% increase over the second quarter 2019's dividend

In May, IIP completed an underwritten public offering of 1,550,648 shares of common stock, including the exercise in full of the underwriter's option to purchase an additional 202,259 shares, resulting in net proceeds of ~$114.9M

Subsequent to the end of the quarter, in July, IIP completed an underwritten public offering of 3,085,867 shares of common stock, including the exercise in full of the underwriters' option to purchase an additional 402,504 shares, resulting in gross proceeds of ~$258.7M
Revenue: ~$32.4M

Vapor.com, Greenlane's flagship direct to consumer e-commerce platform, has seen a 74% increase in orders, jumping to ~16,000 orders in Q2

Gross profit: ~$6.7M, representing 21% of net sales

In June 2020, Greenlane launched its VIBES branded products into Canada and Europe, expanding product availability to over 2,000 Greenlane locations

Sales of Greenlane Brands were ~$4.9M (15.0% of total revenue)

Net loss: $6.4M, compared to $3.2M in the same period for the prior year

Adjusted EBITDA loss of $4.4M in Q2 2020 compared to adjusted EBITDA loss of $1.2M in Q2 2019

Cash: $41.8M, total debt: $8.2M as of June 30, 2020, compared to $47.8M and $8.3M, respectively, as of December 31, 2019
---
🧔
People
TerrAscend — Jason Marks as Chief Legal Officer and other Management changes. Most recently, Mr. Marks served as the Chief Legal Officer, General Counsel & Corporate Secretary of InflaRx N.V., a publicly traded biotechnology company. In this role, he was a member of the executive management team responsible for all aspects of legal, compliance, and corporate governance, as well as driving key business and strategic initiatives. Mr. Marks was also responsible for the operations of the company's U.S. subsidiary.
The Company also announced the departure of Brian Feldman, formerly General Counsel and Heather Molloy, formerly EVP, Business Development and Chief Strategy Officer.
MedMen adds Al Harrington to board. Harrington is the founder of Viola, Inc., a premium cannabis company that focuses on increasing minority ownership, reinvesting in the community, and creating opportunity through social equity. Additionally, he is also the founder of Harrington Wellness, a manufacturing company of non-psychoactive cannabinoid products, which currently produces cannabis topical solutions.
iAnthus — Resignation of Elizabeth Stavola as Officer and Director. Liz Stavola, founder of MPX and CBD for Life, has resigned as Chief Strategy Officer and as a Director of the Company, effective immediately. 
---
💻Hiring | 🔍Looking
Left Coast Ventures — Controller (Bay Area). 5-10 years of management experience in finance or accounting (CPA is preferred). Responsible for assisting with the accounting functions of multiple organizations. The individual will analyze financial statements and data to verify accuracy and find and resolve discrepancies. The ideal candidate must be a self-starter who is passionate about a career in accounting, wants to identify with our organization's values, and desires to be part of a fast-growing company. 
Flow Kana — Chief Revenue Officer (SF). Reporting to the President and collaborating closely with the executive leadership team, CRO will develop and lead the execution of Flow Kana's revenue growth strategy as our business evolves. The CRO will lead the Sales, Marketing, and Business Development departments to achieve the company's revenue objectives and continue to position Flow Kana as a leader in the cannabis industry. Additional responsibilities include financial oversight, driving new product strategy, developing the overall product messaging and positioning, supporting customer education, creating marketing collateral, demos, videos, sales materials and supporting industry engagement.

Leaflink — General Counsel (NYC). LeafLink is seeking a General Counsel to join our fast-growing team. Reporting directly to the CEO, this individual will be responsible for the legal and compliance strategy and execution as we continue to scale rapidly across our growing number of business units. This role is unique in nature as the individual will be responsible for solving complex legal matters within a highly regulated industry that is still early in its growth stage. As part of a regulated space one aspect that is critical for this role is to build a best-in-class compliance team, programs, and training needed for an industry leading company. You need to be a hands on independent, thoughtful problem-solver with excellent written and verbal communication skills and who is comfortable operating in a fast paced environment, managing multiple internal and external stakeholders with demanding deadlines.
Steve Lilak — Sales & Distribution Leadership. 20 years leading sales/mktg/distro teams, past 3 in Cannabis. Experience in planning, execution, programming, and growing companies to profitability. Has built revenue engines across California through empowerment and accountability. Experience growing sales from $100K up to $2M+/month, 35 accounts to 400+. Previous Companies — NUG, Toast, Jetty Extracts.
---
🏬
New Store Openings
Sunnyside (Cresco Labs) Schaumburg (9th in IL). Creates the largest retail footprint in Illinois. Sunnyside achieved its highest share ever of the reported $61M July adult-use retail market. Cresco's retail share of the adult-use market has almost doubled since January and now far exceeds its prorated share compared to the number of dispensaries it operates. Additionally, the Company's wholesale business in Illinois continues to grow rapidly with sales to every dispensary across the state and the largest cultivation footprint.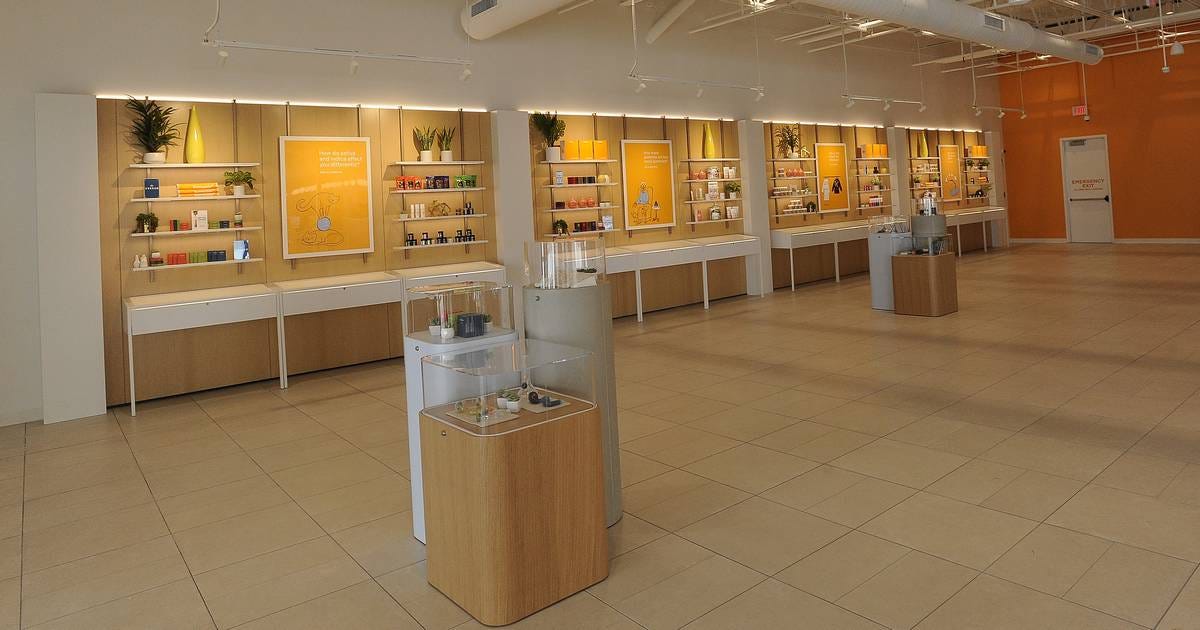 Trulieve — Englewood (54th in FL)
---
Who writes this newsletter? ➡️ Dai Truong