💰Cannabis Deals (11.06.19-11.13.19)
Cresco+Origin House. Stable Road $150M SPAC. C3 Industries $16.5M raise. Trichome Financial / James E. Wagner Cultivation Corporation $7.5M. IIPR / GTI. Flower One $20M Debt.
Cresco Labs and CannaRoyalty (d/b/a Origin House) announced that, in connection with the previously announced all-stock acquisition of CannaRoyalty, the parties have agreed to an amendment to the arrangement agreement dated April 1, 2019 to provide for certain changes to the covenants and agreements. In connection with the Amendment, Origin House will also complete a non-brokered financing of up to 9,705,882 common shares of Origin House at a price of C$4.08 per Common Share for aggregate gross proceeds of C$39,600,000 (~US$30M) to strengthen the balance sheet of the combined company. The Financing is fully subscribed, and the proceeds of the Financing will be held in escrow pending closing of the transaction. In addition, certain persons, including services providers, have agreed to be paid amounts owing to them by Origin House in Common Shares.
Pursuant to the Amendment, the consideration payable under the Arrangement will be reduced from 0.8428 of a subordinate voting share of Cresco Labs for each Common Share and 84.28 Cresco Shares for each class A compressed share of Origin House, to 0.7031 of a Cresco Share for each Common Share and 70.31 Cresco Shares for each Class A Share (a 16.6% reduction in ratio but 50%+ in deal value). The closing of the Arrangement remains subject to satisfaction or waiver of all applicable conditions.
The revised valuation is about half (~$386M) now vs. at announcement (~$823M).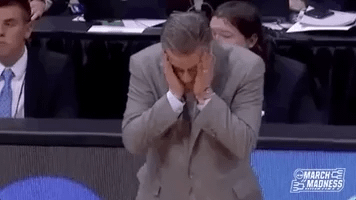 The deal seemed to be on life support given the overpay when initially announced (extremely high valuation for a distributor which trades closer to 1.0x revenue in other industries) but now looks more likely to close.
Stable Road Acquisition Corp. announced today that it priced its initial public offering of 15,000,000 units at $10.00 per unit. The units will be listed on the Nasdaq and began trading November 8, 2019, under the ticker symbol "SRACU". Each unit consists of one share of the Company's Class A common stock and one-half of one redeemable warrant, each whole warrant entitling the holder thereof to purchase one share of Class A common stock at a price of $11.50 per share. Only whole warrants are exercisable and will trade.  Once the securities comprising the units begin separate trading, shares of the Class A common stock and warrants are expected to be listed on Nasdaq under the symbols "SRAC" and "SRACW," respectively.
The Company is a blank check company formed for the purpose of effecting a merger, capital stock exchange, asset acquisition, stock purchase, reorganization or similar business combination with one or more businesses. While the Company may pursue an initial business combination target in any business or industry, it intends to focus its search on companies in the cannabis industry which are compliant with all applicable laws and regulations within the jurisdictions in which they are located or operate. The Company is led by Chief Executive Officer Brian Kabot and Chief Financial Officer James Norris.
Cantor Fitzgerald is acting as the sole book running manager for the offering. The Company has granted the underwriters a 45-day option to purchase up to an additional 2,250,000 units at the initial public offering price to cover over-allotments, if any.
C3 Industries, a cannabis producer and retailer based in Ann Arbor, Michigan, raised $16.5M in private financing, allowing it to expand into existing markets and enter a new one. C3, which has raised more than $25M this year, including the last financing round, said it plans to expand operations in Massachusetts, Michigan and Oregon and enter the medical marijuana market in Missouri. Madison Square Park Capital, an institutional investor based in New York City, led the most recent financing round.
Trichome Financial closed a follow-on loan to James E. Wagner Cultivation Corporation of up to an incremental $4.0M, by way of an amendment and restatement of the Company's existing loan agreement with JWC, for a total aggregate loan of up to $7.5M. Trichome Financial previously advanced $3.5M to JWC on February 19, 2019.  JWC is a licensed producer under the Cannabis Act that produces premium cannabis products using proprietary aeroponic cultivation practices.
TerrAscend closed the second tranche of the previously announced non-brokered private placement of units of of TerrAscend for additional gross proceeds of approximately $4.76M. Each unit in the Offering is comprised of one unsecured convertible debenture and 25.2 common share purchase warrants of TerrAscend. The Company previously closed a first tranche of the Offering for gross proceeds of $10M, consisting of a lead order from Canopy Rivers.
Innovative Industrial Properties, Inc. (IIP) closed on a sale-leaseback transaction with Green Thumb Industries for its licensed cannabis cultivation and processing facility in Danville, Pennsylvania. The purchase price for the property was $20.3M (excluding transaction costs). GTI is also expected to make certain improvements to the property that will significantly enhance production capacity, for which IIP has agreed to provide reimbursement of up to $19.3M. Assuming full reimbursement for such improvements, IIP's total investment in the property will be $39.6M.
Medical-use cannabis dispensaries in Pennsylvania made their first sales in 2018, and as of August 2019, over 180,000 patients had been registered for the state's medical cannabis program. Similar to other medical-use cannabis states, the DOH has expanded patient access to the program over time, including approving anxiety disorders and Tourette syndrome over the summer to the program's list of medical conditions that qualify for treatment with medical cannabis. GTI announced the opening of its seventh Rise™ store in Pennsylvania in September, and currently has locations opened for patients in Carlisle, Erie, Latrobe, Mechanicsburg, Steelton and York.
Flower One announced the price and terms of its marketed public offering previously announced on November 4, 2019. The Offering will be conducted on an agency basis for the issuance of up to 20,000 convertible debenture units of the Company at a price of $1,000 per Debenture Unit for aggregate gross proceeds to the Company of up to $20,000,000.
Each Debenture Unit will consist of one 9.5% unsecured convertible debenture with a maturity date of 3 years from the date of Closing and 666 common share purchase warrants of the Company.
Each Warrant entitles the holder thereof to acquire one common share in the capital of the Company at an exercise price equal to $1.55 at any time up to 36 months following the Closing Date, subject to adjustment in certain customary events. Provided that if, at any time prior to the expiry date of the Warrants, the volume weighted average trading price of the Common Shares on the CSE, or other principal exchange on which the Common Shares are listed, is greater than $3.10 for 20 consecutive trading days, the Company may, within 10 business days of the occurrence of such event, deliver a notice to the holders of Warrants accelerating the expiry date of the Warrants to the date that is 30 days following the date of such notice. Any unexercised Warrants shall automatically expire at the end of the Accelerated Exercise Period.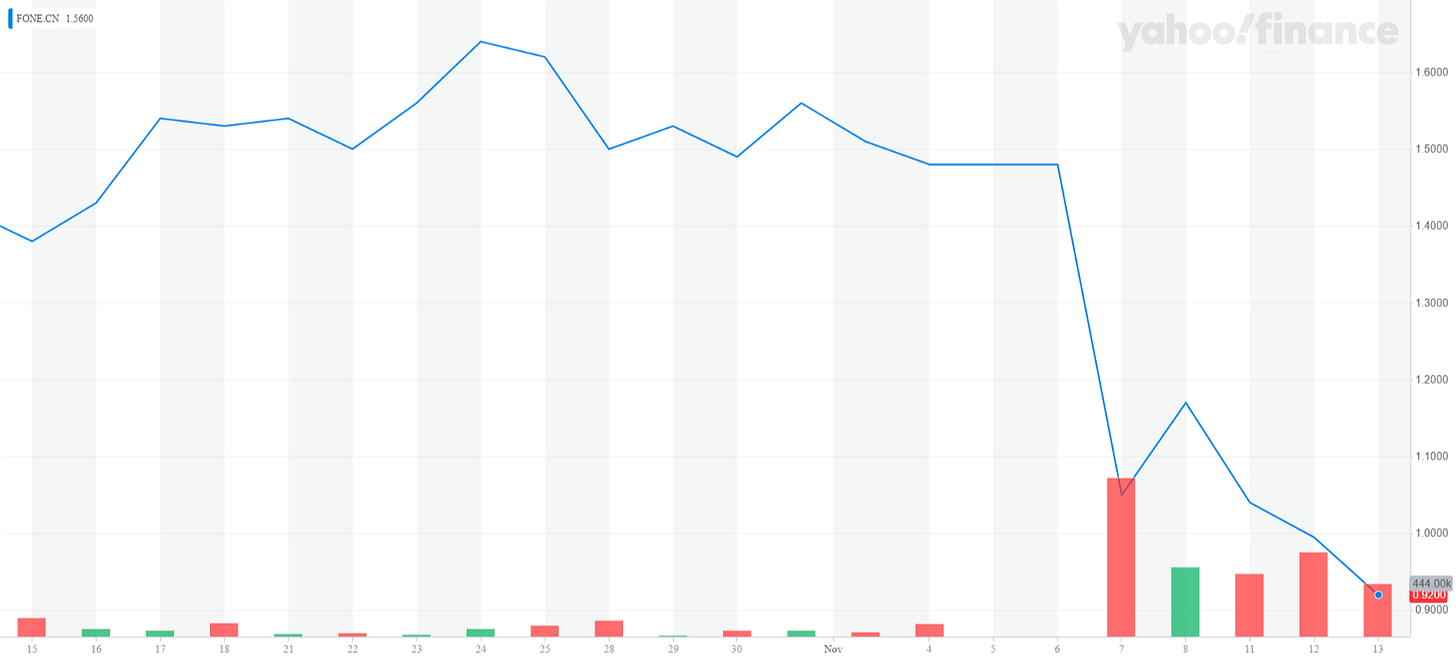 The stock was down 29% the day after announcement and has yet to bounce back.
---
Who writes this newsletter? ➡️ Dai Truong
Please subscribe (below) if you find useful and share 🙏!