Discover more from Highly Objective
Cannabis industry news, insights, and analysis
Over 2,000 subscribers
📺Cannabis gets mainstream attention
Patriot Act - "The Legal Marijuana Industry Is Rigged." Politco - "Lavish Parties, Greedy Pols and Panic Rooms: How the 'Apple of Pot' Collapsed." Aurora acquires US-based CBD business, Reliva.

Aurora Cannabis stock was up 36% the day after announcing (May 20th market close) its intention to acquire U.S.-based CBD business Reliva. I can't help but think Aurora Cannabis is 1) Following in the footsteps of Cronos/Lord Jones ($300M) and 2) Not learning from the Green Growth Brands bankruptcy that was filed in the same week.
Aurora announced it will be acquiring Reliva LLC in an all-stock transaction ($40M of common shares in addition to a potential earn-out of up to $45M, 4.0x-8.5x EV/LTM Revenue). The earn out is payable over the next two years (via cash, stock or combo) contingent upon Reliva achieving certain financial targets. There's not much IP in the deal, but rather a strong distribution for Aurora to potentially leverage (Reliva's products are available in 20,000+ retail locations and through its e-commerce platform). Reliva ranked #1 in topicals and #2 in overall market share based on IRI data. I expect more deals from Canadian LPs that seeks to change the narrative on lack of growth and operational restructuring that they've been facing (i.e. additional U.S. entry points).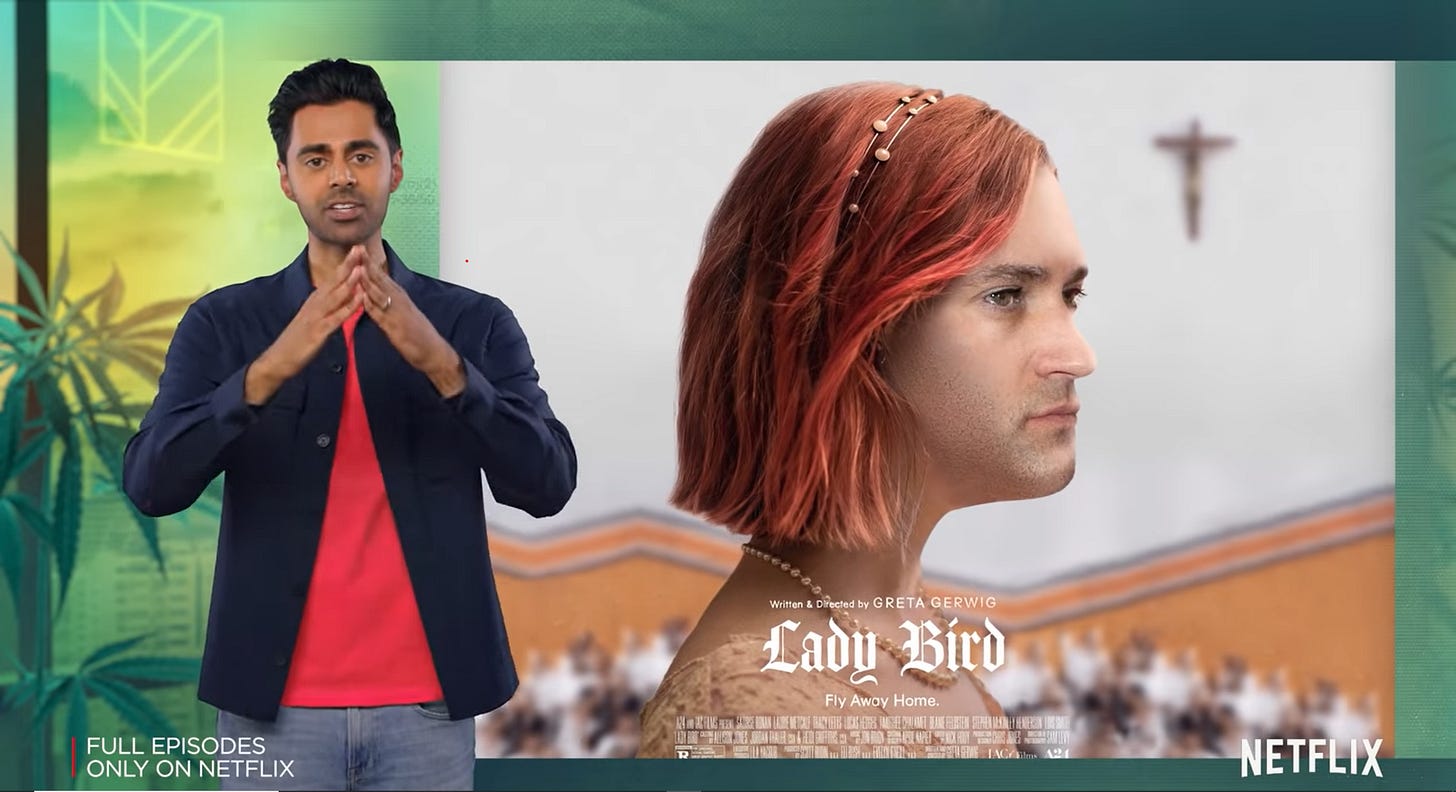 Also a big week on the Cannabis getting mainstream media attention from Hassan Minhaj (highly recommend watching if you haven't) covering Cannabis on the latest episode of Patriot Act - "The Legal Marijuana Industry Is Rigged" and Politco covering MedMen in "Lavish Parties, Greedy Pols and Panic Rooms: How the 'Apple of Pot' Collapsed."
---
🌿
Industry
When the authorities in Plumas County, California, inspected a new commercial hemp plantation in April 2019, they were so alarmed by what they found that they sought to impose a temporary moratorium on the emerging industry in unincorporated local towns. Greeted at the property by two armed guards with false identification papers, the local authorities found "one of, if not the largest, hemp operation in the state of California" with trees cut down and carted away, greenhouses going up and drainage being built without permits, they said at a public hearing two months later.
Representatives of Genius Fund, the cannabis-focused start-up based in Los Angeles that was developing the roughly 1,000-acre spot -- the size of about 750 American football fields -- told Plumas authorities they were cooperating with two research universities, tapping a California legal loophole that would allow them to begin operations without all the permitting. However, Plumas officials said they contacted the universities and neither confirmed a relationship with the company. Shortly thereafter, Genius Fund left the county. "It demonstrates a flagrant disregard for our county, our rules, our regulations, our building codes," then Plumas County Sheriff Greg Hagwood told the June 4, 2019 hearing. "To engage in something this flagrant speaks to a frame of mind. And I find it very disturbing and I find it unacceptable."
It was just the start of the troubles Genius Fund would face over the next 12 months as it aggressively sought to carve out a chunk of the multibillion-dollar California cannabis market. Today, the phones at the company are silent, corporate e-mails bounce, the company's website is down, and counterparties are starting to sue.
Politico takes a deep-dive - MedMen was the country's hottest pot startup—until it flamed out. Its fall has exposed the gap between "green rush" hype and the realities of a troubled industry.
NCV's Exclusive Interview with Ethos Cannabis CEO Teddy Scott, Ph.D., J.D. —
Ethos Cannabis was a relatively unknown player prior to the announcement that it would be acquiring assets from 4Front Ventures in Maryland and Pennsylvania. The company, led by the former CEO of PharmaCann, has quietly established itself in Massachusetts and Pennsylvania. Now, it is making waves with the 4Front deal and a new research partnership with Thomas Jefferson University in Philadelphia. CEO Teddy Scott, PhD, J.D., spoke with New Cannabis Ventures about his company's opportunity in the Northeastern U.S., a disciplined approach to growth, and the opportunities ahead for Ethos Cannabis.
The vlogger on WeedTube seemed to capture the moment. The woman, who posts as @indicawife, told viewers last month that she'd spent some of her $1,200 stimulus check at the local cannabis dispensary. "We're all going to be smoking a fat blunt with Donald Trump's money," she said as she took a puff. "That's a bet." There's a lot to be depressed about as a lethal virus spreads, leaving economic devastation and political division in its wake. But these difficult days haven't been awful for the up-and-down cannabis industry.
The coronavirus has changed the landscape, they say. Governments, revenue-poor after months of lockdown, have an impetus to tap a marijuana tax and expand employment opportunities. Ben Kovler, of Green Thumb Industries Inc., compared the situation with the end of Prohibition during the Great Depression.
Delivery is here to stay. Sweetflower has seen a 60-65% sales channel shift from in-store walk-in sales to curbside pickup and delivery sales.
Increase in consumer education. Prior to COVID-19, 40-45% of Sweet Flower's customers were new users, but since March, that number is now 80%.
High-end retail. When it comes to choice and innovation, California definitely leads the way, with products that have expanded far beyond raw flowers to include brands like Kiva, a confection company, or CANN, a new line of cannabis-infused beverages that taste like spritzers.
A Kinder Business Model. "Maybe this is naive optimism, but I do feel optimistic that conscious capitalism is the wave of the future across all industries," says Kate Miller (Miss Grass). "And of course, it's extremely important in cannabis, given its history."
The state's free-market approach so far has proved successful, with April sales topping $60 million. Meanwhile, regulators have issued more than 10,000 licenses, and grower permits account for more than half that total. The state's lack of license caps and liberal rules for granting patient MMJ cards could serve as a template for companies pushing to open new and existing markets. Oklahoma's medical cannabis program – which launched in October 2018 – is generating nearly $10 million a month in state tax revenue, according to the state Tax Commission, reinforcing the view of industry executives who argue that cannabis programs can help offset declining state revenues during the coronavirus-fueled economic slowdown.
The Oklahoma legislature is also voting on a bill that allows out-of-state residents to obtain temporary medical marijuana licenses that will last for up to 90 days and also provides for legal cannabis delivery services.
In April, Oregon saw $89 million in legal marijuana sales. The Oregon Liquor Control Commission reports marijuana sales were up 45% in April, compared to last year, making April 2020 the largest month on record for the state. Proponents believe the coronavirus pandemic could be the catalyst for other states and the federal government to legalize marijuana because it would bring tax revenue, create jobs and give the economy a much-needed shot in the arm.
Virginia Gov. Ralph Northam signed legislation on Thursday that decriminalizes marijuana possession, joining a majority of states that have ceased treating the drug as a criminal offense. The new law, which goes into effect July 1, is the latest progressive action taken by state Democrats since taking full control of Virginia's government in November for the first time in more than two decades. On Thursday, Northam, a Democrat, signed Senate Bill 2 and House Bill 972, creating a civil penalty of no more than $25 for possession of up to an ounce of marijuana, with no jail time.
Illinois is putting its marijuana money where its mouth is, announcing on Tuesday that $31.5 million in restorative justice grants are now available thanks to tax revenue derived from legal cannabis sales. Under the legalization bill that Gov. J.B. Pritzker (D) signed last year, a Restore, Reinvest, and Renew (R3) program was established. It provides grant opportunities for "communities impacted by economic disinvestment, violence and the severe and multilayered harm caused by the war on drugs." Regulators have identified economically distressed areas around the state where businesses and nonprofits are eligible for the funds, and now they are announcing that $31.5 million has been made available for community assessment and planning initiatives as well as service delivery. It's all made possible by the state's cannabis law, which stipulates that 25 percent of tax revenue from marijuana sales must go to the R3 program.
In a lackluster finish Sunday night to Minnesota's scheduled legislative session, Senate Republicans voted to kill provision the House passed a day earlier that would have allowed medical marijuana patients to purchase raw, whole-plant forms of cannabis. The vote came as lawmakers left piles of unfinished business on the table ahead of an end-of-session deadline on Monday. Legislative leaders indicated they'll be back for a special session June 12, but Senate Majority Leader Paul E. Gazelka (R) said  that lawmakers will likely focus on bills "just for COVID-19." In other words, patients and medical marijuana advocates will probably have to wait until this fall for another chance to overturn the state's ban on marijuana flower.
The company said in a statement Wednesday its "severe liquidity crisis in the face of material matured and maturing debt" was made worse by the Covid-19 pandemic. "The continuing operations of the company are dependent upon its ability to continue to raise adequate financing, to commence profitable operations, and to repay its liabilities arising from normal business operations as they become due," Green Growth said. It requested court protection through the Companies' Creditors Arrangement Act in Canada. Ernst & Young Inc. was appointed as the monitor in the proceedings. All Js Greenspace LLC, one of GGB's existing secured lenders, agreed to a debtor-in-possession loan facility of as much as $7.2 million, Green Growth said.
Acreage Holdings announced the sale of certain non-core assets as part of an update to its overall strategic plan to focus on key, profitable operations. The Company expects this shift in focus will lead to immediate margin improvements and accelerate its pathway to achieve positive pro-forma adjusted EBITDA for the full year 2020. The strategic shift is a direct response to significant changes in capital markets, and in anticipation of continued historic pressure on consumer sentiment and regional and national economic uncertainties. In addition to the sale of some non-core and other under-performing assets, Acreage intends to operate with a more optimized overhead cost structure and corporate team to adapt to an ever-changing cannabis landscape.
To date, Acreage has already taken the following actions in support of this new focused strategy:
Massachusetts: divested undeveloped real estate in Nantucket

North Dakota: divested Acreage North Dakota, LLC, which operated one medical cannabis dispensary
With Trichome's initial bid being the winning bid on JWCA's assets, it implies that there was no interest for James Wagner's assets and its proprietary tech – at least, not at the price that Trichome had set. That base offer was set at $11.95 million, despite the company listing over $40.7 million in assets, of which $19.2 million was associated with property, plant and equipment. With James Wagner having over $19.5 million in liabilities, the result is that shareholders are expected to get nothing with the sale of company assets – providing a lesson for all on the dangers of debt, with an emphasis on secured debt.
---
💵
Deals
TerrAscend closed the first tranche of its previously announced non-brokered private placement, issuing 13,646 Units at an issue price of US$2,000 per Unit resulting in proceeds to the Company of $27.3M. Subject to the satisfaction of customary closing conditions, the Company currently anticipates a second closing of ~$3.8M on or around May 29, 2020. 
Planet 13 closed the previously announced acquisition of all of the issued and outstanding common stock of Newtonian Principles, resulting in Planet 13 acquiring a California cannabis sales license held by Newtonian, and 30-year lease for a dispensary in Santa Ana, California and certain other assets from Warner Management Group. Planet 13 has paid Warner $1,000,000 in cash and cancelled an interim buildout loan to Warner in consideration for the Warner Assets and has issued a total of 3,940,932 Class A Restricted shares in the capital of the Company, representing an agreed value of $4,000,000, to certain vendors in consideration for the Newtonian Shares.
LivWell Enlightened Health agreed to purchase Mindful, a dispensary chain with five stores in Colorado. That makes 22 dispensaries in the state under LivWell ownership, with both Mindful locations in Aurora as well as stores in Berthoud, Colorado Springs and Denver all transitioning to the LivWell brand over the next few months. Financial terms of the deal were not disclosed.
AWH announced it has signed a definitive agreement to acquire Northern New Jersey based Greenleaf Compassion Center, a vertically integrated Cannabis company that holds one of the original six medical licenses in New Jersey. Greenleaf Compassion Center's current Montclair dispensary will be rebranded under the AWH family of dispensaries, and the company will expand the existing cultivation center in Franklin, New Jersey to approximately 55,000 square feet. AWH has also obtained a letter of support to build a New Jersey flagship retail location in Rochelle Park which sits one mile from the Garden State Plaza, a retail center that draws over 20 Million visitors per year, and is situated in the third largest shopping district in the Tri-state area.
Schwazze had agreed to purchase Strawberry Fields, a dispensary chain with four dispensaries in Downieville, Pueblo and Trinidad, for $31M in cash and stock. The deal was announced last September, and Strawberry Fields co-owners and brothers Mike and Rich Kwesell were going to stay on after the merger, set to take place by May 31. Last month, Strawberry Fields filed paperwork to terminate the agreement with the SEC. According to Rich Kwesell, the decision to walk away wasn't related to the economic recession brought on by COVID-19; he adds that Strawberry Fields plans to stay independent "for the near future," but has other plans in the works.
Reliva, a leader in the sale of hemp-derived CBD products in the United States as entered into an agreement  pursuant to which Aurora will acquire all of the issued and outstanding membership interests of Reliva. Under the terms of the agreement, members of Reliva will receive ~$40M of Aurora common shares.  The transaction also includes a potential earn-out of up $45M payable in Aurora shares, cash or a combination thereof, over the next two years contingent upon Reliva achieving certain financial targets.
Hightimes Holding, still laboring to complete a crowdsourced initial public offering, has quietly scrapped its deal to acquire a marijuana cultivator in California — the latest deal to hit the skids for the parent company of stoner magazine High Times. In an SEC filing on May 15, the company said the deal for Humboldt Heritage, which was announced on March 27, had been terminated "by mutual agreement."
It's not the first time a deal has fallen through for Hightimes, owned by private equity owner Oreva Capital, whose founder, Adam Levin, is also executive chairman of Hightimes. In January 2019, Hightimes said it would be bringing its Cannabis Cup show to Europe by acquiring Barcelona-based Spannabis, but by February the deal was off. "There is no relationship or collaboration between Spannabis and Hightimes," the Spanish company said. "We want to deny all this information."
Palo Verde is a Colorado based processor and manufacturer of vape and edible products including vape cartridges, all-in-one vapes, syringes, chocolate edibles and infused pre rolls for the recreational and medical markets. These products are manufactured by Palo Verde under the award winning FLÏ™ brand. In addition, the Company owns the building and equipment which has been leased to Palo Verde since 2014.
HEXO closed its previously announced underwritten public offering for total gross proceeds to the Company of C$57,546,000. The Company sold 63,940,000 units of the Company at a price of C$0.90 per Unit under the Offering, including 8,340,000 Units sold pursuant to the exercise in full of the underwriters' over-allotment option. Each Unit is comprised of one common share of the Company and one half of one common share purchase warrant of the Company. Each full warrant is exercisable to acquire one common share of the Company for a period of 5 years following the closing date of the Offering at an exercise price of C$1.05 per share, subject to adjustment in certain events.
This partnership is designed to provide an end-to-end customer engagement platform in light of increasing demand for legal cannabis deliveries and curbside pickup services. The technology will automatically send customers updates during the delivery process and follow up with customers afterward to drive additional purchasing and engagement. springbig's loyalty technology spans over 1,300 dispensaries across 28 states, and this partnership will allow thousands of medical and recreational cannabis consumers to safely and conveniently access products throughout the health crisis and beyond. Through this partnership, dispensaries will be able to provide timely and reliable deliveries to customers and have the ability to follow up about product feedback and recommendations.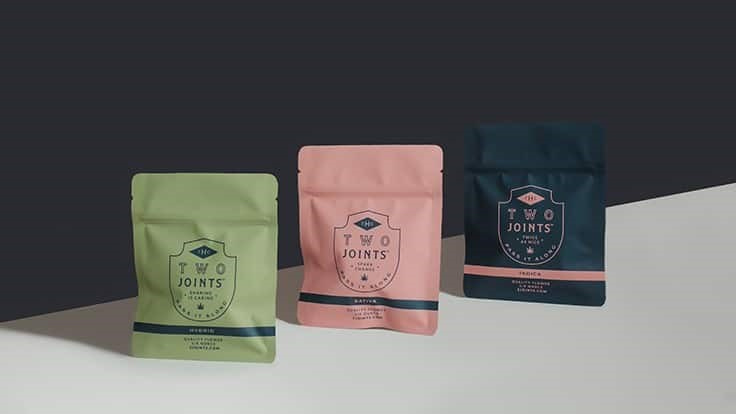 One percent of proceeds from the sale of Two Joints products sold in Green Peak's Michigan Skymint stores will go toward LPP.
---
🧔
People
Leon Sharyon, Mason Garrity, and Gareth Clark. Sharyon, notably, was the longtime CFO of Lagunitas Brewing.
---
🏬
New Launches
Curaleaf and Select Nano Gummies will be utilizing nano-emulsion technology, the gel edibles are infused with small, water-soluble cannabinoids that allow for faster, more efficient cannabinoid consumption. Sunderstorm's Kanha Nano have been a big hit to help the Company gain market share in CA and so it makes sense for others to jump in the category as well.
The latest Florida location marks a milestone 48 locations in the state of Florida and 50 nationwide for Trulieve. The Daytona Beach location joins nearby stores in Palm Coast, Orlando, and Titusville. At ~6,000 square feet, with 1,500 square feet of showroom space and 14 point-of-sale stations, the dispensary is one of the Company's largest yet.
---
🤷‍♂️
Somewhat Relevant
JDE Peet's, the owner of a number of coffee brands including Peet's Coffee, plans to move forward with a $2.2B initial public offering on the Euronext stock exchange. JDE Peet's is the largest pure-play coffee and tea group by revenue, having served around 130 billion cups of coffee and tea in 2019. 
The Mall of America, the largest U.S. shopping center, missed two months of payments for a $1.4 billion commercial mortgage-backed security, the latest sign of the devastating impact of pandemic-related shutdowns on the retail industry.
---
Who writes this newsletter? ➡️ Dai Truong