Discover more from Highly Objective
Cannabis industry news, insights, and analysis
Over 2,000 subscribers
☠️Cresco Labs terminates Tryke acquisition ($282.5M)
The acquisition (September 2019) has been called off due to regulatory delays, decline in capital markets and COVID-19.
Cresco Labs CEO and Co-founder Charlie Bachtell said, "Our acquisition of Tryke has been impacted by regulatory delays, a decline in capital markets, and now COVID-19, which brought additional risk to this transaction. Given these events, we feel the resources previously targeted for this transaction are better invested in our existing markets, where we have high visibility and certainty of return on capital. The decisions we have made over the past year have de-risked Cresco, leaving us with one of the most experienced management teams, and one of the strongest balance sheets to deploy into our high-return, core markets. We know that times of uncertainty come with opportunity. Terminating the Agreement puts Cresco in a position to better manage any potential future implications from COVID, take advantage of the current macro environment and succeed in achieving our goal of building the most important cannabis company in the U.S."
The terminated Agreement was for a purchase consideration of ~$282.5M, including ~$55M in cash. Cresco has agreed to pay equity valued at $1.25 million as total consideration for the termination of the Agreement. With the termination of the Agreement, Cresco has no outstanding acquisitions or major CAPEX obligations, leaving Cresco's balance sheet unencumbered.
---
Key Takeaways: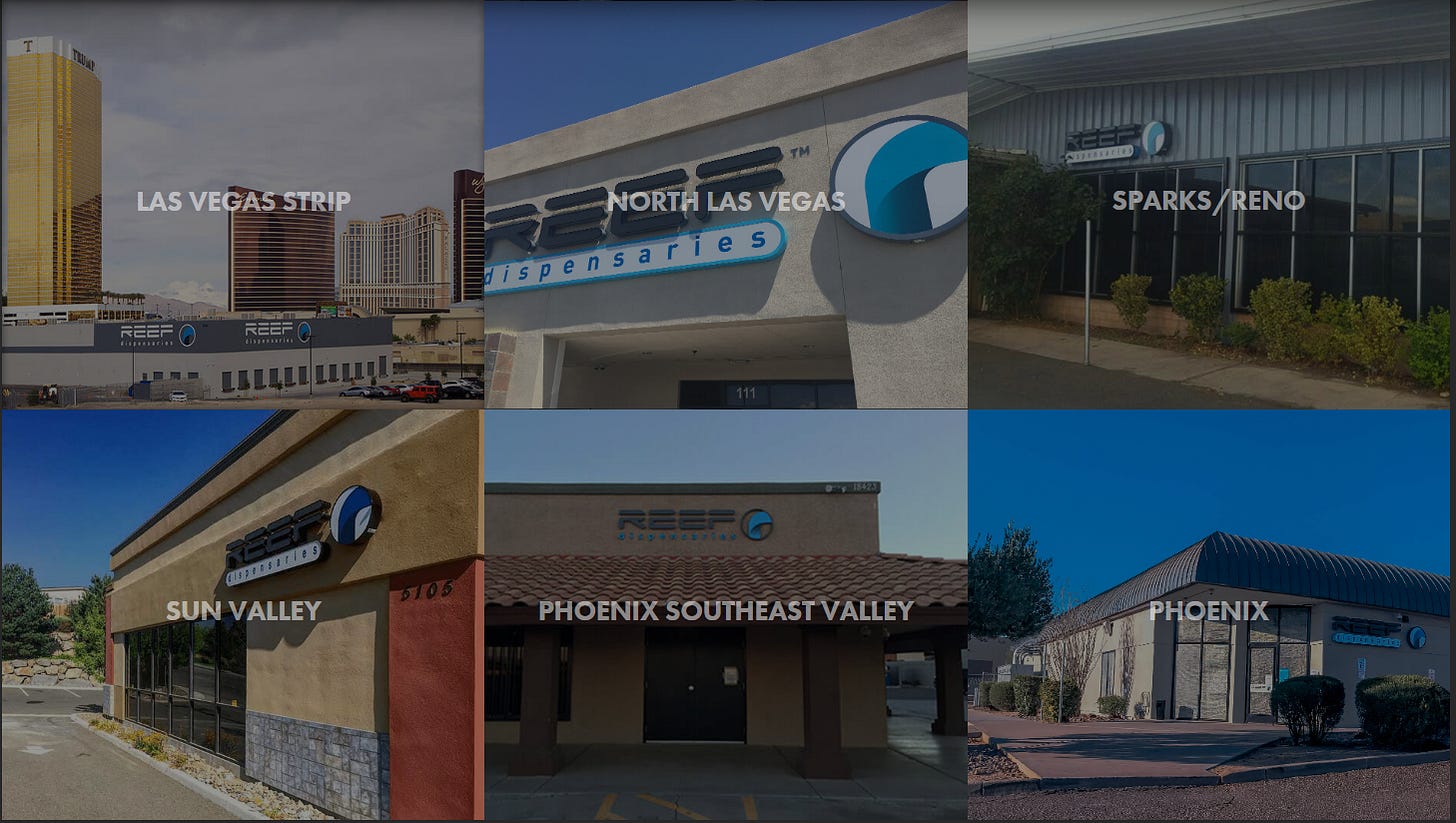 Tryke operates the REEF brand in Nevada and Arizona. While the deal seemed expensive at the time for 6 dispensaries and cultivation facilities (17,000 lb/year in cultivation capacity along with 1,320 lb/year of processing capacity) in both Nevada and Arizona ($70.4M revenue / $24.6M in EBITDA in 2018, there was also a cultivation license in Utah), the price has gotten much higher due to a weakened Cannabis M&A market. In addition, the Nevada market has weakened substantially due to Coronavirus, reduced tourism traffic in the near and medium term, and restrictions preventing in-store purchases. Its a smart move for Cresco to walk away from the acquisition.
Small termination fee. Cresco has agreed to pay equity valued at $1.25 million as total consideration for the termination of the Agreement

Focus on key supply constrained markets. Focuses on IL, PA, and CA which provides favorable retail dynamics. M&A activity will be tuck-ins to go deeper in key states vs. expansion into new states

De-risks the business. No outstanding acquisitions or major CAPEX obligations

Strong cash position. Estimated ~$140-150M cash ($49.1M cash as of 12/31/19, $45.2M net loss for Q4 2019, 3 sale-leaseback transaction for ~$76M, senior secured loan for $100M (with option for another $100M), Capex and cash considerations for Hope Heal Health and Valley Ag, assumes burn of $10M/month