Discover more from Highly Objective
Cannabis industry news, insights, and analysis
Over 2,000 subscribers
Dai Truong's Weekly Newsletter - Issue #1
---
Cannabis news and discussions that I find interesting
---
MedMen launches "New Normal" campaign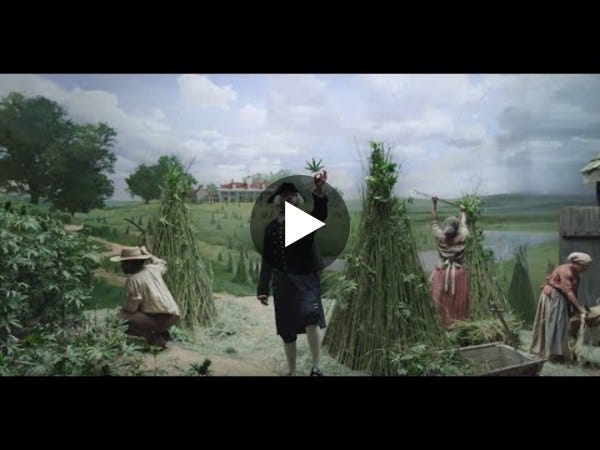 The New Normal - A Short by Spike Jonze - MedMen
MedMen continued its efforts to mainstream marijuana, joining Apple, Squarespace, and Adidas in getting a Spike Jonze directed Commercial. The two-minute, pro-cannabis short follows the history of weed and how it has become the "new normal," ending with a couple entering their home with a MedMen bag in hand. The commercial will appear on the online streaming services for channels like Bravo, CBS Sports Network, Oxygen, MSNBC, Lifetime, and Food Network. The campaign includes national print ads in GQ, Us Weekly, and Rolling Stone as well as audio versions on Howard Stern's Sirius XM show and podcasts like The Adam Carolla Show. The brand's messaging efforts seemed well mostly well received, with Green Growth Brands CEO Peter Horvath unimpressed saying "That's 0 calories. I don't know what that has to do with their business — it's not going to create new customers."
While MedMen's footprint is limited to 12 states in the U.S. today, the Company is focused on building its brand and the mostly targeted marketing campaign should help further the brand's mind share among customers.
Martha Stewart joins Canopy Growth to develop line of CBD products
Martha Stewart is partnering with Canopy Growth Corp., the world's biggest cannabis company, as an advisor to develop a new line of pot-related products.
Alcohol delivery app Drizly is launching a cannabis business
Drizly, a Boston-based Alcohol delivery Company has plans to enter the cannabis e-commerce sector, as revealed in a new lawsuit that pits a Drizly co-founder who left the company in 2018 against his cousin now running the startup.
Cannabis may be retail's brightest spot in 2019
In addition to most Cannabis retailers featuring best-in-class sales per square foot numbers from Apple, Tiffany's, and Starbucks, the industry is expected to add 121,000 full-time U.S. workers and 50,000 indirect full-time workers vs. retail's loss of 99,000 jobs last year.
Starting a dispensary is hard
After selling his Cannabis marketplace to Baker Technologies, Ryan Porter attempted to open and operate a dispensary in Washington.
Chances Are "Good" That Whole Foods Will Sell Marijuana Products
During a conversation hosted by The Texas Tribune, an audience member asked John Mackey whether his company would consider selling "alternative proteins" such as insects. Mackey said yes, and then, unprompted, he brought up marijuana.
Connect
I evaluate investment and acquisition opportunities for MedMen, an LA-based vertically integrated Cannabis retailer. Would love to hear your thoughts, feedback or insights. Get in touch at dai.truong@medmen.com. Or find me on:
Twitter: @dai_truong
LinkedIn: https://www.linkedin.com/in/truongdai/