Discover more from Highly Objective
Cannabis industry news, insights, and analysis
Over 2,000 subscribers
EBITDA Postive
Portland. Medicine Man. Denver Mold. MI rec. apps. LA Redo. 60 Minutes. MedMen. Curaleaf. Green Growth. Juul. Harborside. Beleave. 48 North.
Seems like more and more companies are starting to talk about getting to EBITDA positive, but that doesn't answer the question of how they will become a profitable business (ignoring taxes without much of a tax-shield). It also seems like some companies who ignore mistakes from other companies (lack of focus) are bound to repeat these mistakes and are not building a viable business. As more companies report earnings over the next two weeks - I think more will talk about getting to EBITDA positive (although they should be talking about getting to Cash Flow Break-Even) through cost-cutting initiatives and changes at the C-suite.
Cannabis Industry News
Portland, Oregon could very well be the hottest cannabis market in the country. Of course, that depends on one's perspective. For consumers, it's like cannabis heaven: nearly 200 licensed retailers to choose from, highly competitive prices, a wide range of top-quality products and brands, and options to serve customers looking for either an in-store experience or delivery. There's a style of retailer for all preferences, from the cowboy-styled Wild West Emporium to the hip-hop-themed Green Hop, from the funky Electric Lettuce to the angelic Serra. There's high-end and low-brow; medical-minded and sheer pleasure. There are big chains, there are small chains; there are single-store standouts and mom-and-pop operators. There's a Jayne, a Plane Jane and two Mr. Nice Guys; there's a Treehouse, two Trees and four Five Zero Trees. Portland is a veritable cornucopia of cannabis shops.
But for the businesses themselves, it's also probably the most competitive market in the United States — roughly one licensed marijuana retailer for every 3,200 residents. In a city with about 650,000 residents, some see the abundance of dispensaries as unsustainable. Others say it's the free market at its finest, survival of the fittest.
The state of Oregon has granted 197 cannabis retail licenses in Portland, including delivery-only businesses without a storefront and those that have yet to open their shop. By comparison, Seattle has about 100,000 more residents, but Washington state's limited licensing approach means there are only 55 state-approved cannabis retailers in Seattle.
Meanwhile, Portland has roughly the same number of licensed cannabis shops as Los Angeles with less than a quarter of its population (not counting nearby cities which probably makes it closer to 1/16). Two streets in Portland — Powell Boulevard and Sandy Boulevard — have more cannabis shops than the entire state of New York, a state with 20 million residents (albeit with one of the more restrictive medical-only programs in the country).
I feel like I've seen a company with a similar name take this approach before, so clearly these guys are not paying attention to what's gone on in the market
Medicine Man Technologies is positioning itself as a significant vertically-integrated operator. The acquisitions, 14 in all, range from Denver-based cannabis research company MedPharm, Starbuds dispensaries to large Pueblo-based outdoor grower Los Sueños (which doesn't seem to know how to grow Cannabis) and dispensary group Colorado Harvest.
All the transactions are due to close between March and June of next year which is when Colorado's new law (November 1st) that allows public companies to acquire licensed businesses as well as out-of-state money takes effect.
Medicine Man is funded by Dye Capital (family office started by former CSO at Abertson's) which has invested $18.2M to date. That cash alone isn't enough to cover the full cash component of the $286M acquisition price tag. Medicine Man will need to raise more cash to close the acquisitions, and management will need to improve EBITDA margins by 50%. If they can, they'll be able to borrow against the positive EBITDA.
Denver recently conducted random tests of more than two dozen local dispensaries to learn more about potential yeast and mold issues with marijuana, and the results weren't good. On August 19, the City of Denver sent a notice to every licensed marijuana dispensary in the city, warning that investigators would be conducting random assessments at ~25 stores in the coming weeks "to evaluate contaminants in products on store shelves. Each sample will be tested for pesticides and total yeast and mold by a state- and ISO-certified marijuana testing facility. Results of their respective testing will be shared with each facility and will also be shared broadly within a write-up of results," the announcement read.
Although that write-up is still months away from being released, Westword learned of the tests and analyzed 25 Denver Department of Public Health and Environment dispensary inspection reports filed over a two-day span in September. Of the reports filed between September 9 and September 11, twenty listed at least one or more hold and quarantine orders for cannabis flower, shake or pre-rolled joints. Each of those disciplinary actions were tied to plant matter testing above the maximum allowed for total yeast and mold.
The state won't say what type of businesses submitted applications until they are either approved or denied. But three applicants — Exclusive Brands, a vertically integrated business with a grow operation, processing plant and retail store in Ann Arbor; Country Boy Farms in Chesaning and  Agri-Med LLC, which has two medical marijuana dispensaries in Muskegon and Numica — were given preliminary approval and pre-qualified for a recreational license.
These businesses, which have medical marijuana licenses, have already gone through criminal and financial background checks for their medical license, so the pre-qualification status for the recreational license was easy. But the business owners still will have to go through a second approval process, which includes operations in a city that will allow marijuana businesses, as well as building and fire inspections. 
While the state started taking applications for the recreational industry, sales of marijuana for adult recreational use aren't expected to start until March or April of next year after the first crop of licensed marijuana is harvested. From seed to retail store, it takes about three to four months.
One thing that may have affected the number of applications coming in on Friday was the fact that 1,368 communities across the state have passed ordinances that prohibit marijuana businesses from locating in their towns. Many of those communities are expected to revisit those ordinances once the market starts to stabilize and allow marijuana operations.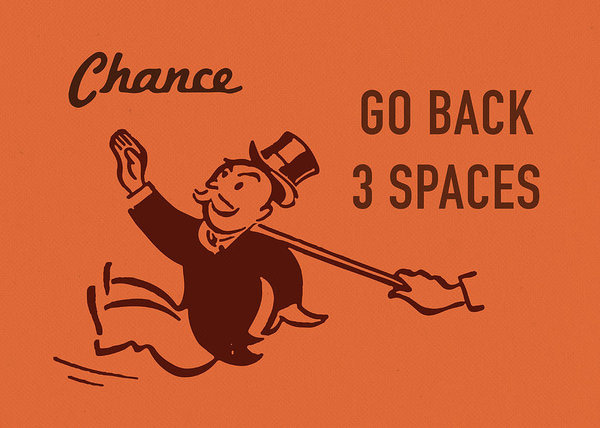 Los Angeles City Council President Herb Wesson this week called on city regulators to not approve any new retail cannabis licenses, suggesting the latest licensing round — which kicked off in September — was flawed from the beginning, the Los Angeles Times reports.
In a letter, Wesson urged the Los Angeles Department of Cannabis Regulation in a letter to stop processing new retail applications and refund the latest round of applicants. Wesson also called for either an independent audit of the city's cannabis licensing process or for officials to start processing every application they receive (the latest licensing round has operated on a first-come, first-served basis but there were only 100 available licenses and the city reportedly received 300+ applications in the first three minutes).
"These are the only options that will provide the clarity and time we need to ensure that the application process is fair, transparent, and has integrity." — LA City Council President Herb Wesson, in the letter
The licensing had other hiccups, including two applicants who were mistakenly given early access to the system, although officials said those applications were detected and moved to an appropriate place in line. Business owners who received licenses during the latest round, however, were not pleased with the idea of having to redo the whole process. Several operators who received licenses have said they would sue the city if Wesson's plan is enacted.
Due to red tape, experts expect as few as 15 new stores to open by Jan. 1, 2020. No more than 300 licensed stores will be open by Jan. 1, 2021, they estimate.
By contrast, Denver has a population of 620,000 people and 518 stores.
"60 Minutes" spent a week in a region of California that should be rolling in profits: the emerald triangle. What Napa is to wine, the triangle is to weed. Its Mediterranean climate and rich soil are famous for producing some of the highest quality marijuana in the world.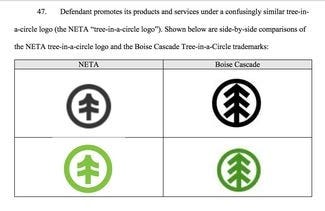 The wood company and the weed company have settled their dispute. Boise Cascade Company and New England Treatment Access reached a settlement in a federal lawsuit, in which the lumber company had alleged that NETA was ripping off their trademarked logo. The Idaho-based lumber company Boise Cascade, which has a distribution center in Westfield and an administrative office in Billerica, sued the Franklin-based marijuana company NETA in April in U.S. District Court in Boston.
There's been a host of trademark-related lawsuits in the cannabis space, including a fight over "Woodstock," Citibank asking California-based cannabis company Citidank to stop using the moniker, hot sauce company Tapatio defending its sombrero-adorned "Charro" mark, adhesive company Gorilla Glue forcing the famous strains that shared a namesake to change their branding name to GG4 and GG5, and Snoop Dogg facing off against the National Hockey League's Toronto Maple Leafs.
MedMen (CSE:MMEN) (OTCQX:MMNFF) announced certain amendments to its $250M senior secured convertible credit facility arranged by Gotham Green Partners.
As a result of the amendments to the Facility, the aggregate amount that remains available to be borrowed has not changed. However, both parties have agreed to amend the size of both Tranche 3 and Tranche 4, as well as the timing of Tranche 3. Tranche 3 now consists of $10M in available credit and Tranche 4 consists of $115M in available credit. The parties anticipate that Tranche 3 will be funded within 30 days instead of the originally proposed date in December 2019 (Company needed money ASAP).
The Facility has also been amended to provide that funding of Tranche 4 will require the consent of both the Company and the lenders under the Facility. Certain of the reporting and financial covenants under the Facility have also been modified to provide the Company with additional balance sheet flexibility. The modifications include a reduction in required minimum cash balances, removal of restrictions on equity issuances and an additional ability to spin-out or borrow against certain non-core assets, in addition to sales and indebtedness that were permitted prior to the amendment.
In addition, the Company has agreed to form a committee to select new independent directors to be appointed or elected to the board, which directors would form a majority of the board. The Company will propose director candidates to this committee for consideration and approval.
MedMen reported earnings on Monday after-market and the stock price dropped 21% the next day. Grizzle found it opportunistic to drop an article digging into the reported Income Statement and Balance Sheet data with some assumptions to estimate when it thinks the Company would run out of money (+ cash from recent borrowing, Wicklow Capital, sale of Old Pal stake, sale leaseback and Gotham Green loan - burn), with the assumption that even if management cuts costs by another 15% over the next six months, the company will enter 2020 with only $30M or about one month of cash.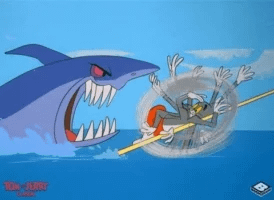 Revised Deal
As expected with any of the larger ($250M+ acquisitions), they either renegotiate the terms or have the deal fall apart. The latest is Curaleaf getting Select to take 42.5% of the transaction value in the form of an earn-out based on revenues from $130M-250M.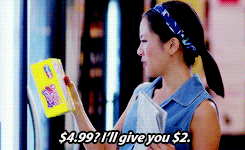 On May 1, 2019, Curaleaf announced signing a definitive agreement to acquire Select's business. The acquisition includes Select's manufacturing, processing, distribution, marketing and retailing operations and all adult-use and medical cannabis products marketed under the Select brand name, including all intellectual property.
Due to changes in market conditions since the original merger agreement was signed in May, Curaleaf and Select have mutually agreed (…definitely not Select's choice to take guaranteed stock off the table) to reduce the base consideration payable upon close under the Proposed Transaction. The amendment reflects current market conditions and closely aligns the interests of all stakeholders to the ongoing performance of Select's business.
Under the amended and restated merger agreement, the number of subordinate voting shares of Curaleaf payable at closing of the Proposed Transaction has been reduced to 55,000,000 of Curaleaf from 95,555,556 originally. The remaining 40,555,556 will now be payable to Select equity holders contingent upon Curaleaf achieving certain calendar year 2020 revenue targets based on Select-branded retail extract sales beginning at a target of $130 million with maximum achievement at $250 million. In addition, Select equity holders will also be eligible to receive an earn-out of up to $200 million from the issuance of additional shares, contingent upon Curaleaf exceeding $300 million in calendar year 2020 revenue for Select-branded retail extract sales.
The Proposed Transaction is targeted to close on January 1, 2020, subject to customary closing conditions and regulatory approvals.
---
Earnings
Fiscal Year 2019 Review
Financial:
Revenue: $130M Systemwide revenue, up 227% from 2018

Gross Margin: Gross profit for fiscal 2019, before biological asset adjustment, was $56.5 million, as compared to $13.1 million in the previous year. Gross profit margin after biological asset adjustment was 47%, compared to 35% in the previous fiscal year.

Adjusted EBITDA: MedMen reported an Adjusted EBITDA loss of $172.0 million for fiscal 2019, compared to an Adjusted EBITDA loss of $50.7 million in the previous year.

Net Loss: Net loss was $277.0 million, with net loss attributable to shareholders of MedMen Enterprises $79.1 million or loss of $0.75 per basic and diluted share attributable to MedMen Enterprises shareholders for fiscal 2019, compared to a net loss of $113.9 million, with net loss attribute to shareholders of MedMen Enterprises $68.3 million or loss of $1.69 per basic and diluted share, for fiscal 2018.
Cowen Analyst Vivian Azer updated her price target downward from $1.00 to $0.85 (stock was at $1.08 as of Friday's close) citing lack of execution on announced cost reductions 📉
For the three month period ended June 30, 2019, the Company reported a 29% quarter-over-quarter increase in revenue to $7.2M ($28.4M run rate).
"In a short-time we have built a pathway to open up to 47 dispensaries in three key states and established the first, best and only vertical CBD distribution network in the country," said Peter Horvath, CEO of Green Growth Brands. "This foundation leverages our strengths of creating brands consumers love, building innovative product assortments and operating and growing retail at scale, quarter after quarter. As we look ahead to fiscal 2020, our focus will shift from foundation building to operating and executing, which we expect to result in a steep sequential growth in both our CBD and MSO businesses."
MSO revenue for the quarter, which primarily consists of one dispensary in Las Vegas, The+Source, was $5.5M, a sequential increase of 7% over the prior quarter.

The+Source continues to generate annualized revenue of nearly $15,000 per selling square foot, one of the highest reported figures in the industry and in retail overall

As of the June 30, 2019, the Company operated 58 CBD shops, including 52 that opened during the quarter (which means the CBD shops don't make that much money)

The Company is currently operating over 160 CBD shops and expects to reach over 200 by the holiday shopping season this year

In August, the Company announced the completion of the acquisition of Florida-based Spring Oaks, granting The Company the ability to open and operate up to 35 licenses in Florida

In August, the Company completed the acquisition of Henderson Organic Remedies, LLC (The+Source Henderson), the sister location of The+Source Las Vegas
---
People
Andrew Berman will be stepping down as CEO (since February 2018), President and Board Member. Given the changing and challenging market conditions, the Board believes a new and broader leadership team is necessary to accelerate the growth of the Company.
Peter Bilodeau, Harborside's current Chairman of the Board of Directors, will serve as interim CEO and together with a subcommittee of the Board will undertake a recruitment process for a suitable replacement.
Greg Sutton (COO - Cultivation and Manufacturing) has extensive experience in the cannabis space, particularly in cultivation, distribution, manufacturing, and business-to-business wholesale and branded product sales. Sutton is a lawyer and has extensive experience in M&A. He will oversee Harborside's 4-acre cultivation facility in Salinas, CA, and drive wholesale and branded product sales, and leads the Company's new brand development initiatives.
Lisah Poore comes to Harborside from Dosist (<7 months) where she was the Senior Vice President West. While there, Poore supported a wholesale strategy for multiple accounts in California, including delivery. 
Mireille Duclos comes to Harborside from the pharmaceutical manufacturer Leiters, a multi-state PE-backed compounder and outsourcer of 165+ employees,
Beleave's (CSE: BE) Board of Directors announced that Jeannette VanderMarel has been appointed the Company's CEO. VanderMarel was the Co-CEO of 48 North Cannabis, Co-Founder and President of Good & Green, and Co-Founder of The Green Organic Dutchman. Bill Panagiotakopoulos, who took over as CEO earlier this year, will return to his role as Beleave's COO.
Beleave stock is down more than 90% from its peak and recently reached a settlement with the British Columbia Securities Commission (BCSC) in June over "conduct that is abusive to B.C.'s capital markets." As part of the settlement, Beleave admitted to shuffling $5.7M to "consultants," even though no services were provided.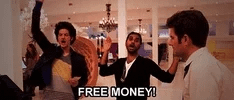 An early focus for VanderMarel will be a focus on making Beleave EBITDA-positive. That means putting the company's money only into revenue-generation initiatives. VanderMarel said managers no longer with the company made some poor business decisions. And part of her focus will be on good governance, compliance and corporate social responsibility. "I really believe that we have to get back to business basics and the crawl, walk, run, fly philosophy," she said. "What's happened in the industry is everyone went from crawl to fly, but now that they've been forced to land, they don't know how to walk."
Alan most recently served as the Chief Retail Officer of Canopy Growth where he managed the development and deployment of Canopy's brands across North America and internationally. Before joining Canopy, Alan founded Hiku (Tokyo Smoke), a cannabis brand and retailer that was acquired by Canopy for $600M.
---
Interesting, somewhat relevant
A lawsuit filed a by former Juul executive alleges that the company knew a batch of contaminated e-liquid had been used in about one million pods shipped to retailers earlier this year, but did not inform customers. The lawsuit, first reported by BuzzFeed, was brought by Siddharth Breja, former senior vice president of global finance at Juul from May 2018 to March 2019, who alleges he was fired after complaining about the contaminated pods.
News of the lawsuit comes the same day as Juul's announcement it will lay off about 500 people, or 10% to 15% of its workforce, and the departure of four executives, including chief financial officer Tim Danaher. Juul is currently under scrutiny by the Food and Drug Administration, which claims the startup made misleading statements about its product and targeting of teens.
In the lawsuit, Breja also claims that Juul wanted to sell pods that were almost a year old and when he asked the company to include an expiration or best by date, or a date of manufacture on the packaging, he was told by former CEO Kevin Burns that
"half our customers are drunk and vaping like mo-fos, who the fuck is going to notice the quality of our pods?"
There's no money in bringing meals to consumers which might mean trouble for the restaurant industry. Restaurants have based much of their recent growth on consumer deliveries and rely heavily on just four companies — GrubHub, DoorDash Inc., Postmates Inc. and Uber Eats — which combined have about 95% of the market. That's what makes GrubHub's latest quarter so ominous. In a letter to investors, it said it didn't believe "that a company can generate significant profits on just the logistics component of the business." In other words, delivery will always be a low-margin business at best. GrubHub also reported some troubling trends: new customers tend to order fewer deliveries than earlier users; customers are losing their brand loyalty, and are more willing to switch to rival services; and those rival services now tend to offer delivery from a wider ranges of restaurants than GrubHub. All told, the bottom line was net income of just $1 million versus $22.7 million in the same period a year ago.

But GrubHub also made the argument that its value to restaurants lies in its potential as an online advertising partner, and that delivery services are really just a vehicle for generating ad sales.
The Ennis House, one of Frank Lloyd Wright's most unusual private home designs, has captured the imaginations of Los Angeles residents for nearly a century now. This enigmatic house made headlines again last week, when it sold to an unknown buyer for $18M — the highest price ever paid for a Wright-designed home. The Ennis House, located in the Los Feliz neighborhood of LA, near Hollywood, was built in 1924 by Wright and his son. The 6,000-square foot property was designed in a "Mayan Revival" style, drawing on influences from ancient South American culture, and was built almost entirely using 27,000 decomposed concrete blocks. The mansion's unique appearance has been featured in a number of major films, perhaps most notably as the residence of Harrison Ford's lead character in Blade Runner.
---