Discover more from Highly Objective
Cannabis industry news, insights, and analysis
Over 3,000 subscribers
🍫Edibles now legal in Florida
GTI + Trulieve rumors. PA Governor wants to pursue Rec. Truss Beverages launch portfolio. House to vote on legalization. AWH to enter Chicago market. Earnings - Ayr, TILT, Jushi, Planet 13, Vireo.
Myth busted..
---
🌿
Industry
Two of the Largest Pot Producers Are Rumored to Be Merging. It May Not Be a Pipe Dream. Trulieve has cranked out remarkable cash flows in its main market of Florida, and the profits and free cash flow of a merged enterprise would give shareholders the highest returns in the pot business. But investors shouldn't expect anything soon. Green Thumb tells Barron's that nothing's in the offing. "We're focused inside our business," says Andy Grossman, the company's capital markets vice president. "Florida has not been a priority because of our first-mover advantage in states like Illinois, Pennsylvania, Ohio, New Jersey, and New York." A source tells Barron's that Trulieve and Green Thumb did have talks, and claims to have seen some of the involved documents. Preliminary discussions aren't necessarily material and need not be disclosed, under securities law.
In sketching out the potential for the merger, Stifel's Partheniou said that a combined business could enjoy a market cap above C$7 billion (or US$5.3 billion)—vaulting it ahead of Curaleaf's C$5.7 billion. The Trulieve-Green Thumb combo would cover fewer states than Curaleaf, but the states in the merged company's span would be more profitable than some of the competitive places covered by Curaleaf, like California and Colorado. . So as either a merger of equals or an acquisition by Green Thumb, a deal would be immediately accretive, wrote Partheniou. Annual sales would be near US$1 billion, with cash earnings from operations of around US$400. Even after capital spending, free cash flow would be $200 million.
Trulieve to introduce edibles in the Florida Market. Following finalized regulations from the Florida Department of Health for the sale of edible cannabis products and approval of its products, Trulieve will introduce edibles in its medical cannabis dispensaries across the state, expanding patient access to the types of products they have been requesting for years. In preparation for edibles rollout, Trulieve built out a 10,000 sq. ft. commercial-grade kitchen at its production facility in Quincy, FL. Edibles (usually higher-margin) typically represent ~20% of sales for Companies operating in developed markets. The introduction of edibles as a new form factor in the Florida market should strengthen the company's growth in the state.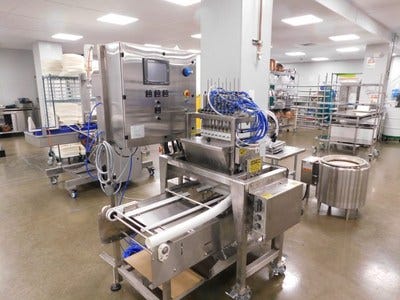 — Edibles could boost Florida's medical marijuana sales by $200M annually
Governor Tom Wolf wants PA to legalize marijuana, provide more COVID-19 relief this fall. The state is facing a massive budget shortfall as a result of months of business shutdowns and stay-at-home orders. Pennsylvania is expected to lose $5 billion in revenue through next June. Wolf said he hopes an additional $90 million could be generated by revenue from legalized recreational marijuana to further fund pandemic-related relief efforts for bars and restaurants.
Truss Beverage (Molson Coors Canada and HEXO JV) reveals one of the widest portfolios of cannabis beverages for Canadians with five new brands. According to a new study from Truss Beverage Co., 71% of Canadians of legal age cite smoking as the primary barrier to consuming Cannabis, with 74% saying the smell of Cannabis on their clothing is an issue. The CBD and THC products are full of natural flavours that provide Canadians with a unique cannabis experience:
Little Victory: Vibrant, naturally flavored sparkling beverages

House of Terpenes: A range of sparkling tonics with botanically sourced terpenes

Mollo: Crisp with an easy drinking taste

Veryvell: A complete line-up of products to support your self-care journey

XMG: Bold and high intensity flavored beverages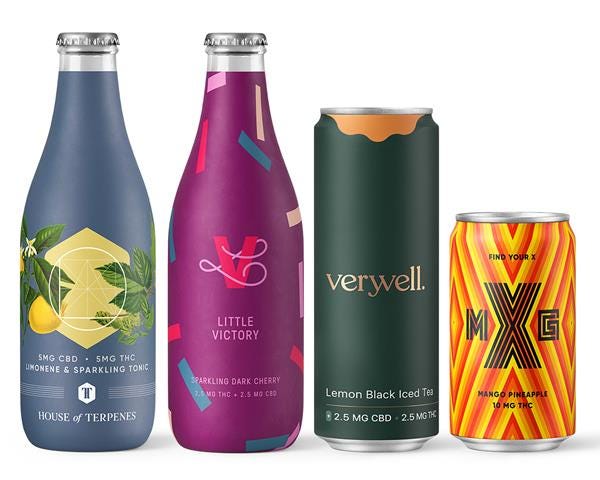 House set to vote on marijuana legalization. The MORE Act would remove cannabis from the Controlled Substances Act and erase some cannabis criminal records. The vote will come during the week of September 21st. Neither chamber of Congress has ever voted on removing marijuana from the Controlled Substances Act. "A floor vote on the bill would be the greatest federal cannabis reform accomplishment in over 50 years," said Randal Meyer of the Global Alliance for Cannabis Commerce. But even if the House passes the MORE Act, industry experts believe it's highly unlikely that the U.S. Senate will consider the bill – even at the committee level – before the Nov. 3 election. The MORE Act is not the only bill that would remove cannabis from the CSA, but because it expunges records and creates funding for grants to benefit people who have been negatively impacted by criminal enforcement, this bill has garnered the most support from Democrat leadership and legalization advocates.
Massachusetts Cannabis Control Commission makes major change to delivery licenses, targeted at improving social equity. State regulators have made alterations to the set of regulations that has been under development for months to allow delivery licensees to buy marijuana wholesale from cultivators and manufacturers. The way the Cannabis Control Commission (CCC) had drafted its newest set of regulations, delivery licensees would have functioned essentially as couriers — sourcing products from CCC-licensed retailers and making same-day deliveries to customers for a fee. Several prospective cannabis delivery operators told commissioners during a public hearing that the framework for delivery would not work as initially written.
---
💵
Deals
AWH — expands into Chicago Market with pending retail acquisitions in River North and Logan Square. AWH announced it will acquire a pair of well-known dispensaries in two iconic Chicago neighborhoods – Logan Square and River North for both MOCA (Modern Cannabis) dispensaries following approval from the Illinois Department of Financial and Professional Regulation. MOCA is one of Chicago's original cannabis dispensaries, first opening to serve medical patients in Chicago's Logan Square neighborhood in February 2016. The River North location recently opened. The addition of the two MOCA properties would give AWH a total of six retail licenses in Illinois. The Company also announced the final closing of its latest funding round at $68.2M, of which $41M is new capital.
High Times — closes acquisitions on two NorCal dispensaries. Both stores will retain the existing employees and continue operating the two active dispensaries. The stores, which also operate a multi-region delivery business, will be rebranded as High Times properties in the near future.
Headset raises $3.2M. CEO Cy Scott described the latest financing as a "small insider bridge round" as it gears up to raise its Series B round in 2021. Total funding to date for the 45-person company is just under $18M. Investors include Poseidon Asset Management, AFI Capital Partners, Hypur Ventures, Salveo Capital, and others. The Company recently launched in its 5th market — Oregon.
---
📄Financial Results
Revenue: $28.3M (55.5% GM), up 161% Y/Y

Adjusted EBITDA: $9.1M, up 203% Y/Y

Net Loss: ($7.5M), mostly attributed to stock-based compensation

Cash: $17M

Will purchase and develop six Pennsylvania-based retail dispensaries as well as a 143,000 square feet cultivation and production facility from an undisclosed licensed operator for $57M ($27M cash, $15M stock and $15M vendor notes). In addition, most of the acquired dispensaries are located in the Pittsburgh and Philadelphia region (expected launched by January 2021)
Revenue: $38.6M, down 9% Q/Q, down 1% Y/Y, — driven primarily by COVID-19 related headwinds, including decreased sales at the Company's inhalation technology subsidiary, Jupiter, as well as lower wholesale demand in the cannabis segment due to the temporary suspension of adult-use sales in MA from March 24th to May 25th

Gross Margin: 28.3%, up 63 bps Q/Q and 384 bps Y/Y — driven by margin expansion at the Company's software and services subsidiary, Blackbird, as well as improved harvest yields across the cannabis segment

Adjusted EBITDA: $1.2M, down $0.5M Q/Q and an improvement of $5.2M Y/Y

Cash: $10.5M as of June 30, 2020
Jushi — Q2CY'20
Revenue: $14.9M (50% GM), up 73% Q/Q

Adjusted EBITDA(Loss): ($1.2M), a $4.8M improvement Q/Q

Net loss: ($9.3M)

Cash: $50.8M
Revenue: $10.8M (43.8% GM) down 34.9% Y/Y

Adjusted EBITDA: ($0.7M)

Net Loss: ($4.7M)

Cash: $22.7M
Revenue: $12.2M (32% GM), up 70% Y/Y

Retail revenue was approximately $9.2 million in Q2 2020, an increase of 46 percent compared to $6.3 million in Q2 2019. The increase in retail revenue was principally due to greater patient enrollment and average revenue per patient in Minnesota and New Mexico, as well as contributions from new retail dispensaries in Pennsylvania. Wholesale revenue of $1.6 million increased by $1.1 million or 256 percent, as compared to $444,023 in Q2 2019. The increase in wholesale revenue was primarily due to the growth of wholesale operations in Maryland, New York, and Ohio.

Adjusted EBITDA: $1.8M
Revenue: $14.6M ($10.2M Retail, $4.4M Wholesale before excise taxes)

Positive Adjusted EBITDA

Company expects Cash Position of: ~$13.6M at June 30, 2020
---
🧔
People
Harborside adds Peter Kampian (ex-DionyMed CFO) to Board. He previously served as CFO of DionyMed. Prior to DionyMed, he was CFO of Mettrum Health, helping take the company public in 2014, and facilitating the acquisition of the company by Canopy in 2017 for C$430M; CFO of Algonquin Power Income Fund (now Algonquin Power & Utilities Corp – (TSX:AQN). He currently serves as a Director and on the special committee of James E. Wagner Cultivation Corporation, a premium cannabis brand, and serves as director and chair of the audit committee of Red Pine Exploration, a company listed on the (TSX-V: RPX).
---
💻Hiring | 🔍Looking
Weedmaps — Manager, Strategic Finance and Corporate Development (Irvine, CA). As a member of the Strategic Finance and Corporate Development team at Weedmaps, you'll play a central role in the expansion of the Weedmaps platform, taking on responsibilities in helping the business units and executive team to develop, monitor and report on key business and financial metrics and various ad hoc analysis to accelerate growth and expansion for the Company as well as supporting the planning and implementation of key strategic initiatives. Additionally, you will help identify, evaluate and implement partnership, acquisition and investment opportunities that will provide step-function growth and acceleration for the business.
Dutchie — Product Marketing Manager (Remote). Dutchie is looking for a Product Marketing Manager to join our product team. You will be responsible for driving go-to-market launches for new products and for growing engagement with those products. You'll collaborate closely with partners in product, sales, and customer success, to effectively craft and execute go-to-market activities for major product releases and service offerings, as well as developing campaigns that drive adoption, retention, and growth.
Toast — Management Internship (Remote). Looking for an intern to help with the most critical projects as Toast rapidly grows from startup scale up. Intern will report directly to the CEO (Punit) or COO (Shovahn) and have exposure and present to the Executive Chairman (Chris). Depending on background, responsibilities could include rapidly scaling eCommerce channel (ToastWellness.com), directing and managing supply chain operations with the COO, leading new product development initiatives in the beauty vertical with COO, or managing accounting, financing and investor relations efforts with the Head of Corporate Development. 
---
🏬
New Store Openings / Product Launches
Juicy J partners with Gary Vaynerchuck to launch a new cannabis brand, Asterisk*. Products are now available exclusively at MMD Dispensaries in Los Angeles.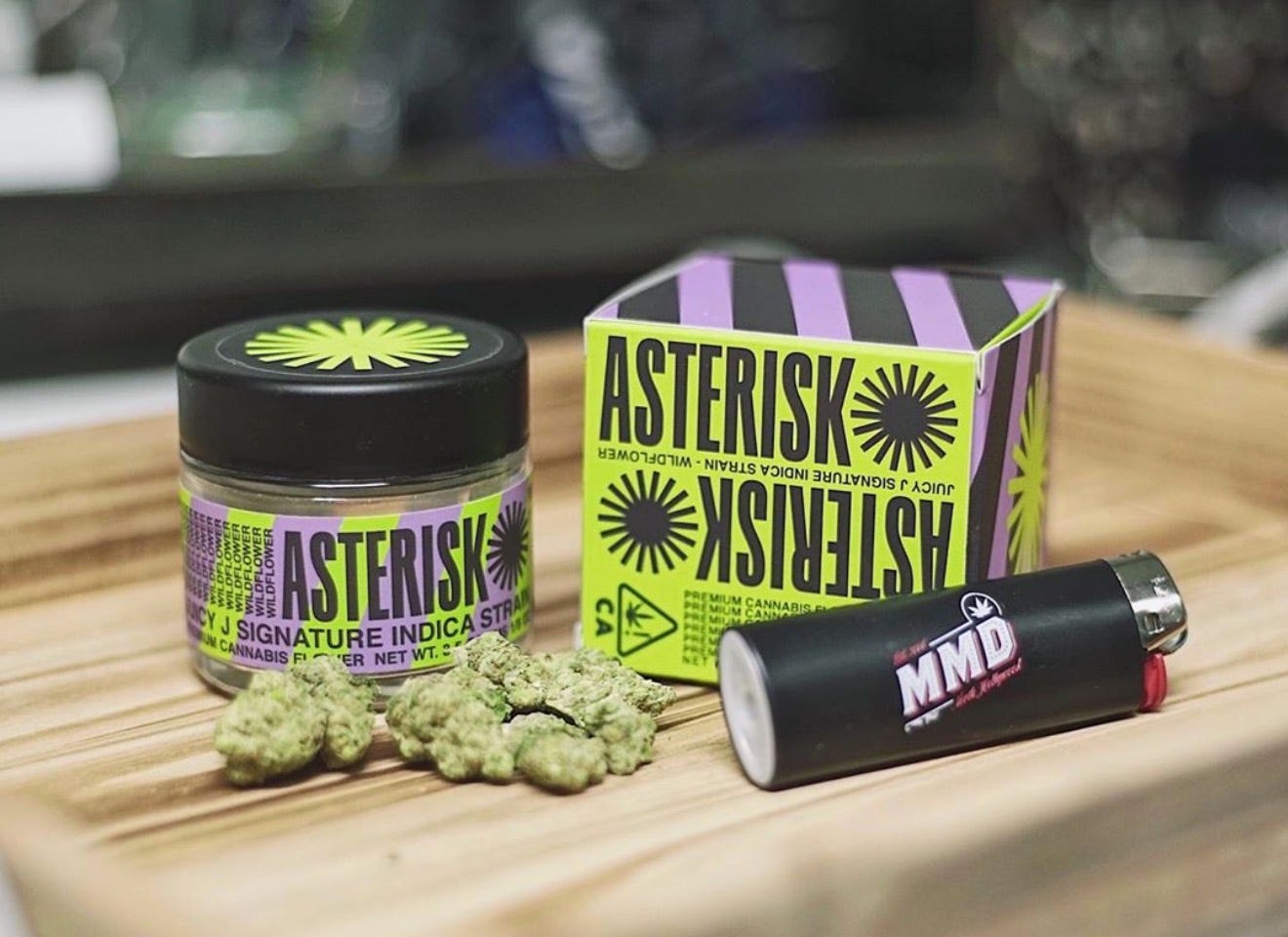 Trulieve launches TruPowder. Nano TruPowder is a mostly flavorless powder intended to be added to a liquid before Oral use.  TruPowder will become optically translucent or seem to mostly disappear in the liquid the medicine was added to. Using cutting edge and state of the art technology TruPowder uses sound waves (sonication) to achieve incredibly small nano-sized Cannabinoids which are then encapsulated.
Parallel's Surterra Wellness stores to introduce new products including edibles in Florida. Surterra Wellness is ready to begin producing a variety of proprietary and delicious edible cannabis products and making them available in Florida's Surterra Wellness stores upon Florida Department of Health approval.
Trulieve — St. Petersburg (59th nationwide / 57th in FL)
Curaleaf — Tampa Bay, FL (30th in FL)
Curaleaf — Lehi Pharmacy (1st in UT)
Verano — New Zen Leaf Dispensaries in Sharon, MA and Plymouth, MA
Fluent (Cansortium) — 21st FL store
---
🤷‍♂️
Somewhat Relevant
Wiz Khalifa Launches Delivery-Only Restaurant in LA This Fall. HotBox by Wiz maintains a stoner-friendly menu full of comfort food, and a dish called "mac and yellow"
Two Psychedelic Companies present at Y Combinator Demo Day 2020. Osmind is building software for mental health providers and their patients, leveraging data insights to "improve clinical care while advancing research towards new treatments and precision health." Gilgamesh is developing novel psychotropic drugs for the treatment of neuropsychiatric conditions including depression, anxiety, substance use, and stress-related disorders.
---
Who writes this newsletter? ➡️ Dai Truong