Discover more from Highly Objective
Cannabis industry news, insights, and analysis
Over 2,000 subscribers
❌Everything is Cancelled
Harvest Company update. Planet 13 brands. Pre-rolls slow down. MO bans cannabis-infused candy. TGOD losses increase.
Now that Coronavirus is declared a pandemic, it seems like my March travel schedule has completely cleared (SXSW, ROTH Capital Conference, Hall of Flowers). I'd like to set up a happy hour in both LA (March 16th) / SD (March 18th) next week in case people are still interested in getting together and talking through how this is affecting your business / what changes you might be making (if you weren't making plans to slow/decrease spending before, you're definitely doing it now).
Please fill out this form if interested.
---
🌿
Industry
Harvest has closed an initial tranche of a non-brokered private placement offering of multiple voting shares (up to $100M), execution of a definitive merger agreement of the previously announced acquisition of Interurban Capital Group (ICG dba Have a Heart), the resignation of Jason Vedadi from his role as Executive Chairman of the Board of Directors and planned updates to the Board.
Planet 13 announced their brands, HaHa Gummies, Dreamland Chocolates, TRENDI, Leaf & Vine, and Medizin, set a record of ~$1M in combined sales in February. The Company averaged ~2,200 customers per day in February while maintaining an average ticket of ~$100.00.
In the first month of 2020, legal cannabis sales reached $243.7M in California. Compared to the trailing month, sales in the California market decreased by 3%. Compared to the previous January, monthly total sales grew more than 8%.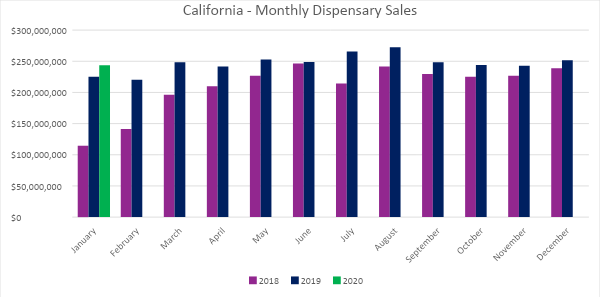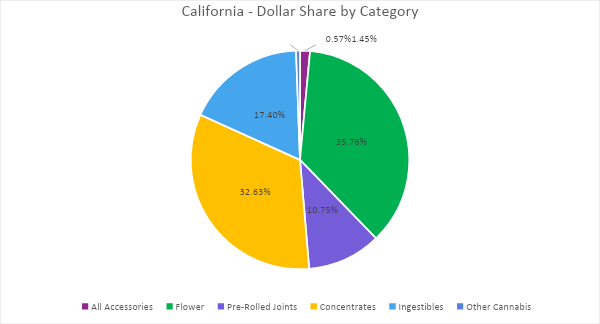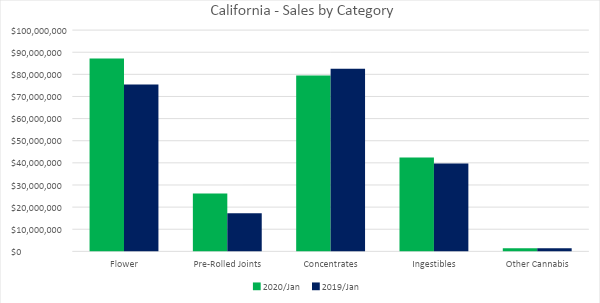 Harvest of Ohio LLC will "voluntarily" donate $500,000 to the state's prescription drug reporting database to settle an ownership dispute with state regulators and open its three Ohio medical marijuana dispensaries. The penalty is among the highest assessed to a state-licensed marijuana business. The agreement means Harvest will be able to open dispensaries in Columbus, Beavercreek and Athens after passing state inspections.
Affiliated business Harvest Grows LLC can also move ahead with its large-scale cultivation and processing facility in Ironton in Lawrence County after reaching an agreement with the Ohio Department of Commerce.  The businesses were accused last year of misrepresenting their ownership to qualify for business licenses set aside for minority-owned companies. 
A bill passed this week by members of Missouri's state Senate would ban candy products infused with marijuana from being sold for medicinal use. The legislation "would ban candy, lollipops, cotton candy, and fruit- and animal-shaped edibles that could appeal to children," according to the Associated Press, while requiring marijuana food products and packaging "to be stamped with the drugs' dosage." The bill passed the state Senate by a 28-1 vote on Monday, and will now head to the state House. 
Mississauga, Ontario-based marijuana company Green Organic Dutchman's net loss ballooned to 145M Canadian dollars ($105M) for the final three months of 2019 on impairment charges of CA$127.7M. That is up substantially from the previous quarter's CA$20M loss. The Company reported sales in Canada of only CA$690,000 in the quarter ending Dec. 31, 2019, while hemp-derived sales in Europe reached CA$2.56M. The cannabis producer's coffers are dwindling.
TGOD's "available funds are expected to fund operations until the end of April 2020, at which time the Company will require additional capital," it said in a regulatory filing this week. Working capital had fallen to CA$15M as of Dec. 31, 2019. A year earlier, its cash and cash equivalents were CA$213M.
A Nevada marijuana company is suing the California cannabis chew maker, alleging that the company "grossly inflated" its revenue projections and defaulted on more than $1M worth of loans.
According to the federal lawsuit filed by Solace, the two sides entered into an agreement in May 2018 that said Solace — which has associated marijuana cultivation and production licenses in Las Vegas — would have the exclusive license to produce and sell Cannadips' product in Nevada. To entice Solace to enter into that agreement, the lawsuit said, Cannadips showed them projections that stated their products would produce $150,000 in gross profits per day. But Solace said that those margins were in reality closer to $8,400 per day.
Solace initially loaned Cannadips $500,000 in 2018, and upped that loan to $1M a few months later. In July 2019, Cannadips went to an affiliate owned by Solace to ask for an additional $200,000 for marketing expenses. Those loans were due to be paid back in October of 2019, but Cannadips has yet to repay the funds, according to the lawsuit.
Under a white label agreement with A1 Cannabis Company (a subsidiary of Iconic Brewing), The Valens Company to provide high-quality cannabis extracts, formulation services, and SōRSE™ emulsion technology IP; A1 Cannabis Company to brand and market the beverages across Canada.
---
💵
Deals
BR Brands, a house of brands, and Dixie Brands (CSE: DIXI.U), one of the cannabis industry's most recognized consumer packaged goods companies, have signed an exclusive, binding term sheet to merge. Under the terms of the deal, BR Brands will combine operations with Dixie by assuming the publicly traded platform via a reverse takeover (RTO). This transaction, expected to be completed by the third quarter of this year, will create one of the cannabis industry's most comprehensive house of brands.
BR Brands is the owner of Mary's Brands™, a portfolio of cannabis products that includes the acclaimed medical and topical brand Mary's Medicinals®. BR Brands' portfolio also includes three California based brands; Defonce, Beezle and Rebel Coast. With an ecosystem of operating assets and an infrastructure that currently spans 11 states and Puerto Rico , BR Brands is a market leader in geographic reach and product diversity.
Dixie Brands  has been a pioneer and leader in the infused-cannabis industry since the launch of its iconic THC-infused Elixir in 2010. Recognizing early that the future of the cannabis industry lay in embracing CPG principles, the company focused on developing industry leading product development, production, distribution and marketing capabilities, leading to the creation of one of the industry's broadest 'house of brands'. The portfolio includes established brands such as Dixie™, Synergy™, AcesoHemp™, Therabis™ and a strategic partnership with Herbal Enterprises, LLC, an affiliate of the AriZona™ brand.
Under the terms of the transaction, BR Brands will own 80% of the merged company and Dixie shareholders will possess the remaining 20%.
Left Coast Ventures (LCV) announced that it has closed an acquisition of top cannabis extraction company, Sisu Extracts (SISU). SISU is based in Humboldt County and has successfully scaled its business around the founding mission to secure sales pipelines for local farmers while delivering the highest quality cannabis extracts and flower to leading brands. The acquisition, which strategically expands Left Coast Ventures' value chain, will be complete upon final regulatory approvals.
As California's leading extractor, SISU works with an expansive network of farmers to produce more than 20 percent of the total legal distillate sold in California. Their unique business model supports more than 300 local California cannabis farmers by paying them 70% of the profits generated from their plants, which is up to 50% above standard prices paid to farmers
The Company closed the first tranche of a non-brokered private placement offering of 13,651,574 units of the Company. The Offering was authorized at a price per Unit of CAD $0.77 for up to a total amount of U.S. $10,000,000. Each Unit is comprised of one subordinate voting share in the capital of Vireo and one subordinate voting share purchase warrant of Vireo. Each Warrant entitles the holder to purchase one Share for a period of three years from the date of issuance at an exercise price of CAD $0.96 per Warrant Share, subject to adjustment in certain events. Vireo has the right to force the holders of the Warrants to exercise the Warrants into Shares if, prior to the maturity date, the five-trading-day volume weighted-average price of the Shares equals or exceeds CAD $1.44 , subject to adjustment in certain events.
Pursuant to the press release dated March 2, 2020, Halo entered into a definitive agreement to acquire a controlling interest in LKJ a North Hollywood cannabis dispensary applicant. Halo completed the next important step by signing a definitive agreement to acquire 100% of the outstanding membership interest in LKJ's retail manager C&B. The management agreement with LKJ entitles C&B to 7% of net revenue in exchange for the provision of management services. 
With the expanded partnership, Verano will now leverage Leaf Trade's platform to manage wholesale cannabis ordering and fulfillment in Nevada, in addition to the four states the two companies currently collaborate to serve — Maryland, Ohio, Oklahoma, and Illinois.
Blackbird, a TILT Holdings (CSE: TILT) subsidiary, has partnered with Cova Software to offer cannabis stores and dispensaries a retail solution for online ordering, point-of-sale (POS), home delivery and customer retention.
The purchase price for the property was $35.3 million (excluding transaction costs). Concurrent with the closing of the purchase, IIP entered into a long-term, triple-net lease agreement for the property with a subsidiary of Parallel, which intends to continue to operate the property as a regulated medical cannabis cultivation and processing facility. Parallel is expected to complete additional tenant improvements for the property, for which IIP has agreed to provide reimbursement of up to $8.2 million. Assuming full reimbursement for the tenant improvements, IIP's total investment in the property will be $43.5 million.
IIP's total investment in the property will be $50M, assuming full reimbursement for significant facility and capacity enhancements of up to $41M as well as the $9M purchase price for the property, excluding transaction costs. This marks GTI's third transaction with IIP, following sale-leasebacks for GTI's cannabis cultivation and processing facility in Danville, Pennsylvania completed in November 2019 and its Toledo, Ohio processing facility in February 2020.
---
🧔
People
48North Cannabis Corp (TSXV: NRTH) announced this morning that Alison Gordon has left the company effectively immediately, while no reason was given for her departure. Instead, the release framed the departure as a promotion for that of Chief Corporate Officer Charles Vennat, who will now be assuming the role of CEO.
---
🏬
New Store Openings
Curaleaf presently operates a total of four dispensaries: a medical dispensary in Hanover, an adult-use and medical dispensary in Oxford, and an adult-use dispensary in Provincetown.
The medical cannabis dispensary is Acreage's first retail location in the state.
Hazel Park Provisioning Center is First in Oakland County, MI to Offer Recreational Cannabis Sales
Breeze Provisioning Center in Hazel Park Sunday became the first recreational use marijuana retailer in Oakland County. The store had been open for medical marijuana sales since Feb. 11.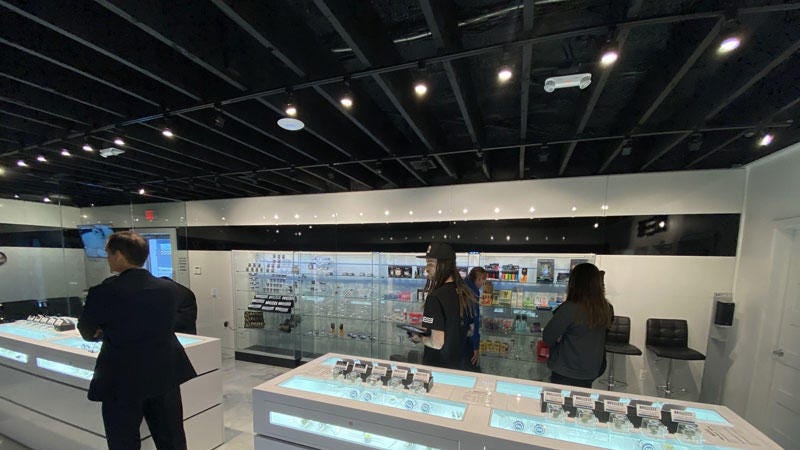 ---
🤷‍♂️
Somewhat Relevant
Sequoia sent its founders and CEOs a note to provide guidance on how to ensure the health of their business while dealing with potential business consequences of the spreading effects of the coronavirus.
How venture capital became the most dangerous thing to happen to now-troubled DTCs like Outdoor Voices, Harry's, and Casper
The centre seeks to enhance the lives of patients seeking mental health treatment through psychedelics and psychedelic-enhanced psychotherapy
---
Who writes this newsletter? ➡️ Dai Truong