Discover more from Highly Objective
Cannabis industry news, insights, and analysis
Over 3,000 subscribers
🤦‍♂️From "First" to "Best"
After announcing another large round of layoffs, Canopy says its shifting its strategy from "first" to "best," Cresco terminates Tryke deal, High Times picks up select CA licenses from Harvest
If you didn't watch the NFL Draft, you missed out on my favorite way to have someone keep your seat warm during a video conference. Don't be surprised on our next zoom if my dog is just sitting there by himself.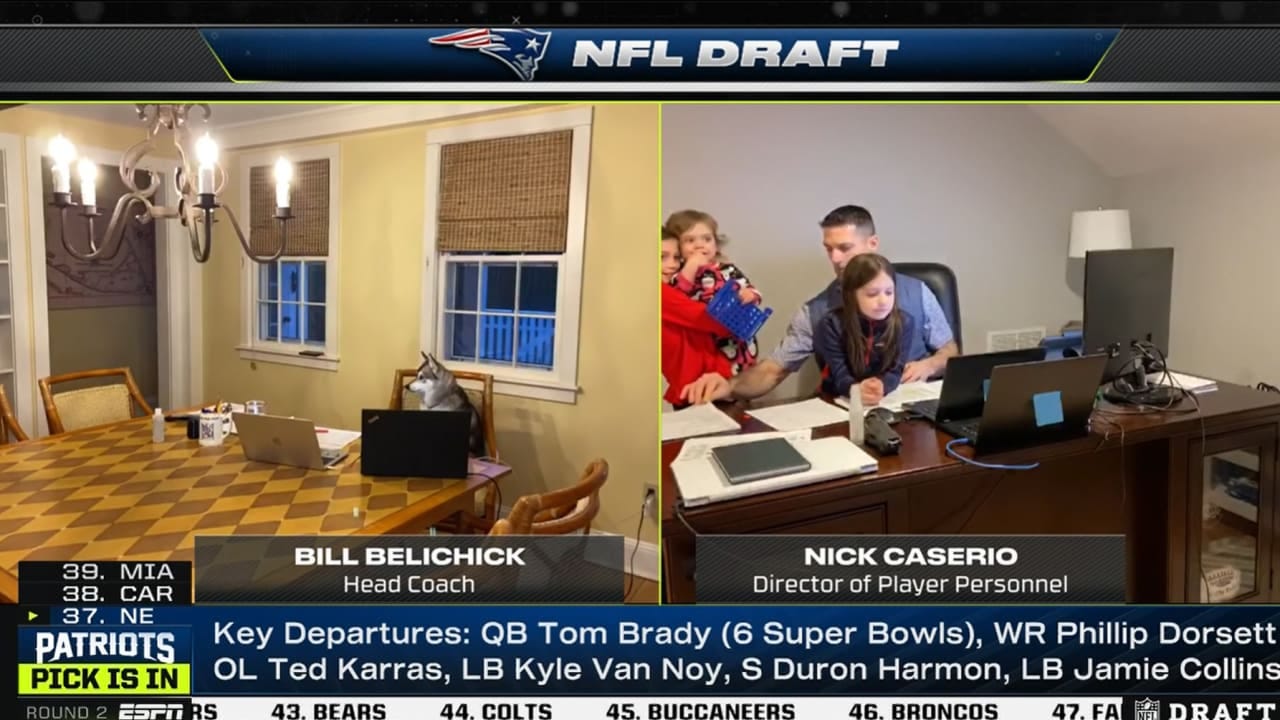 ---
🌿
Industry
Hadley Ford resigned as CEO and Director of iAnthus after a company investigation found he failed to disclose two loans totaling $160,000 in what was determined a "potential or apparent" conflict of interest. Several lawsuits filed in the past week claim that iAnthus failed to disclose material adverse information in the months leading to the interest payment default.
Two former employees of Harvest Health & Recreation have sued the Company, alleging they were forced out after alerting management the business had committed multiple violations of state law. The suit by former store operations manager Trina Keith alleges she was privy to a wide array of "compliance issues" regarding Harvest's operations. The suit by new store opener Mollie McCurdy parallels many of the same allegations. A Harvest spokesman disputed the claims, saying the company had "thoroughly investigated" the allegations and would "vigorously" defend itself in court.
According to the lawsuits, Harvest's violations include:
Two separate employee procedure manuals: one to satisfy Arizona state inspectors and another for the actual daily operations.

Employees lacking legally required state ID badges to work in Harvest-owned cannabis shops in Arizona, Arkansas and California.

Improper inventory procedures that failed to properly track sales of all non-marijuana flower.

Improper storage of excess inventory in cannabis store ceilings and a manager's office stemming from secure storage rooms being full.

False-advertising claims stating that all cannabis products sold were lab-tested when much of the flower sold had not been tested.

Encouragement by Harvest management to "bend a little" on compliance issues to maximize company profits.
With the state reeling from the COVID-19 outbreak, Gov. J.B. Pritzker on Wednesday indefinitely pushed back the date for issuing the next round of cannabis dispensary licenses — the first permits prioritized for social equity candidates in an effort to bolster minority participation in the state's overwhelmingly white pot industry. Officials were expected to announce the winners of the 75 coveted recreational dispensary licenses on Friday, but Pritzker will instead sign an executive order delaying the move until his coronavirus-related disaster proclamation is lifted or the Illinois Department of Financial and Professional Regulation sets a new date. 
Pasadena city officials have decided to further investigate two cannabis dispensaries that are scheduled to appear before the Planning Commission. The commission was scheduled to vote on Conditional Use Permits on Varda Inc. and MME Pasadena Retail (MedMen) but have decided to pause after Tim Dodd, CEO of Sweet Flower LLC sent a letter to Pasadena Now, the City Council, Mayor Terry Tornek and the Planning Commission detailing regarding MedMen and changes to officers listed on the application, financial performance, layoffs, failed transactions and asset sales.
Canopy Growth Corp. is laying off 200 people in its Canadian, U.K. and U.S. operations as the pot giant continues to refocus its business and cut costs. The company confirmed to BNN Bloomberg Wednesday that the workforce departures come on top  of previous layoff announcements that were part of a broad strategy that began after Canopy's new chief executive officer, David Klein, took on his role in January. Canopy didn't specify which departments would be subject to staff reductions, but one person familiar with the matter said a significant number of jobs eliminated were from the company's marketing department. 
Nevada dispensaries starting today can offer curbside pickup as part of the governor's easing of restrictions on the cannabis industry amid the state's coronavirus response. The new rules set forth by Governor Steve Sisolak allow customers to order online or by phone. The dispensary will prepare the order and an employee will deliver the order to the customer waiting in a vehicle in the dispensary parking lot.
Clark County Commissioner Tick Segerblom noted that there are more than 5,000 people employed in the cannabis industry in the county and county revenues have been impacted by the state's shutdown.
Wholesale prices for medical cannabis plummeted in Michigan after a change in regulations that prevents caregivers from selling into the recreational market caused them to offload large amounts of flower. Several cannabis industry experts say that, before the change in the law, wholesale pounds of medical marijuana flower were selling for around $4,000 a pound. But that price fell to $1,800-$2,200 a pound in the past few weeks, which will negatively affect any grower that's selling into the medical market.
Kyle Kazan, CEO, Glass House Group, Santa Barbara, California
400% increase in delivery sales, double-digit growth across retail operations y/y
Dennis O'Malley, CEO, Caliva, San Jose, California
3x increase in delivery orders compared to 4/20 delivery sales in 2019
Tara Wells, co-founder, Ganja Goddess, Los Angeles, California
For the week of 4/20, revenue up 238% and total orders up 250% from 2019

Revenue for the week of 4/20 (April 13-20) up 164% over the previous week, and total orders for 4/20 week were up 165% over the previous week
Brandon Wiegand, regional general manager, The Source, Las Vegas
Sales were way down from 4/20 last year, saw a decrease of over 80% in business
When the U.S. marijuana industry learned of a federal grand jury subpoena served to Weedmaps owner Ghost Management Group, the news was an eye-opener for many in the business. The story, first reported by MarketWatch in early March, noted that a few high-profile cannabis companies also were identified in the Weedmaps subpoena. But the original report about the subpoena didn't disclose the identities of several other high-profile legal California companies named in the document, such as Connected Cannabis, Puffy Delivery and Urbn Leaf. Marijuana Business Daily obtained a copy of the subpoena.
Medical marijuana has technically been legal in Missouri since January 1, but dispensaries have been unable to open until they meet seed-to-sale requirements that mandate that marijuana sold in Missouri must be grown from seeds starting from the time that medical marijuana is officially legal. While he admits that medical marijuana has been only a tiny fraction of his concern in light of the pandemic (an understandable position), he says that inspectors will be able to head to the dispensary sites starting on May 4, when the state's stay-at-home order is lifted. He says further that the dispensaries are currently looking at opening mid-summer, which he then clarifies would mean "late July, early August."
Chief Marketing & Merchandising Officer Shane Sampson shares insight into the corporate rebrand:
"You first do research [and] a series of internal and external interviews. We had small working groups on this; after we got our external and internal research done, we had small working groups that started to bring it to life. There were daily video conferences or in-person meetings as far back as October. You first start with, what's your vision? What's your mission and purpose? Then it's building out the core values—what it means to you and how it ties back to the brand. How is this going to come to life, and how is it going to become real and resonate with everybody? Also, how do you start telling that story internally? It was a daily process. After the research and [building] out the direction we were going, we had to then go implement it, execute it and tell the story."
Planet 13's David Farris explains how the dispensary that once primarily served out-of-state visitors has transitioned to delivery-only and serving a new clientele during the coronavirus pandemic. On a shareholder call earlier this month, Planet 13 announced it quickly expanded its delivery fleet from five vehicles to nearly two dozen to meet the demand, and the company would eventually have 28 on the road. The state expedited the process, but the fleet still must meet compliance components, such as being equipped with lock boxes and alarms, Farris says. With nearly 30 vehicles, the company hopes to move the capacity up to 1,000 orders daily.
Vertically-integrated cannabis and hemp company with the largest cannabis greenhouse cultivation operation in the world's largest cannabis market and the largest hemp grow in the entire U.S. 

very low debt, own nearly all of their real estate

one of the lowest costs of production and goods sold in California

profitable

Glass House Group is the little pig that built the brick house that was waiting for the black swan. When that black swan—coronavirus crisis—showed up, we are so grateful we took the time to build our brick house

Believes Cannabis is a local (State) business, which creates a massive amount of opportunity
---
💵
Deals
The terminated Agreement was for a purchase consideration of ~$282.5M, including ~$55M in cash. Cresco has agreed to pay equity valued at $1.25 million as total consideration for the termination of the Agreement. With the termination of the Agreement, Cresco has no outstanding acquisitions or major CAPEX obligations, leaving Cresco's balance sheet unencumbered. The acquisition (September 2019) has been called off due to regulatory delays, decline in capital markets and COVID-19.
High Times will acquire 13 out of 20 Harvest licenses (operational and non-operational) for $80M total ($5Min cash, $7.5M one-year, 10%-interest promissory note, $67.5M preferred stock).
 4Front Ventures became cash flow positive in 2H 2020 through a sale of non-core retail licenses (PA, MD) netting in excess of $18M and a private placement of convertible debentures of $4M. The Company expects these transactions will fulfill the Company's stated objectives of being fully-funded and achieving cash flow positivity in the second half of 2020. The majority of the proceeds from the transaction are expected to be received in the next week, with the remainder closing over the next 45 days pending certain regulatory approvals. Upon receipt of proceeds from the transaction, 4Front anticipates prepaying up to $10M U.S. of its outstanding debt obligations to entities associated with Gotham Green Partners. The transaction marks a significant milestone in 4Front's goal of streamlining its cost-structure, allowing the company to focus on optimizing vertical operations in core markets such as Massachusetts, Illinois, Michigan and California.
The Company has commitments to raise $4M U.S. in a private placement of convertible debt led by Navy Capital. The financing was contingent on entering into the asset divestiture agreements described above. These conditions have now been satisfied. The placement is scheduled to close on or about May 4, 2020.
The transaction between Chicago Atlantic Group and Green Leaf Medical provides the company with cash to expand its operations in Virginia, where new legislation provides for five additional dispensary licenses. Green Leaf currently has an 82,000 square foot vertical (cultivation, extraction and retail) facility located in Richmond, Virginia. In addition, the company plans to use the funds to acquire dispensaries in Pennsylvania, where it operates a 100,000 square foot cultivation and extraction facility.
Omura, a heat-not-burn platform for the clean and effective consumption of whole flower cannabis and hemp CBD, announced that former Canopy Growth Corporation CEO and Founder, Bruce Linton, has participated in its latest fundraising round as well as joined as strategic advisor. Omura has now secured a total of $5M in capital to apply toward expansion and technology growth.
Simplifya, a provider of regulatory and operational compliance software for the cannabis industry closed $1.5M of its bridge round. Based on strong interest and preliminary commitments, Simplifya expects to close an additional $1M as part of the expanded round in the next 30-45 days.
---
🧔
People
20+ year career holding finance & accounting leadership positions in technology, healthcare, and entertainment industries, within companies ranging from start-ups to Fortune 200. D'Amico has extensive experience within both large and small public company environments. Most recently, D'Amico was the VP Finance/Controller for Telaria, a global, NYSE-listed software company. Previously, he held a senior finance role at Cognizant, a NASDAQ-listed global IT services company, as well as several publicly traded technology and healthcare firms such as Quest Diagnostics, a NYSE-listed biotech company focused on medical diagnostics and Synvista Therapeutics a NYSE-listed biopharmaceutical company. D'Amico received his BSACC from Rutgers University, and is a Certified Public Accountant (CPA) and Chartered Global Management Accountant (CGMA).
25+ years of experience as a business executive holding various senior finance and leadership roles across multiple industries. Most recently, Stauffer served as SVP of Finance and CFO of the Global Consumer Beauty Division at Coty, a $3B+ global division based in New York. Prior Coty, Stauffer spent 10 years at The Hershey Company holding various senior financial positions, including VP of Finance and CFO of the international business. Prior to Hershey, Stauffer held various positions at Dell Technologies and Procter & Gamble. Stauffer received a Bachelor of Science in Industrial Engineering from Purdue University and a Master of Business Administration from Purdue's Krannert Graduate School of Management.
Mills has been executing on the strategy of debt-free, strategic expansion of the Company, opening three new revenue-producing facilities in the past three months in three states during challenging conditions.
Beena Goldenberg, former CEO of Hain-Celestial Canada, a leading organic and natural products company, has been appointed as the Company's new President and CEO to drive Supreme Cannabis' long-term profitable growth as a premium cannabis CPG company.
---
🏬
New Store Openings / Planned
BaM and Comprehensive Care Group, LLC have opened the dispensary in West Memphis, Arkansas near the border with Tennessee. This was the 22nd dispensary to open in the state out of a total of 33 licensed dispensaries approved in Arkansas, and the first one in Zone 3 along the I-40 corridor. Sales of legal medical cannabis commenced in Arkansas in May 2019 and the program has experienced expanding adoption from medical cannabis patients.
In addition to opening the Arkansas dispensary, the Company has completed the transaction for the ShowGrow San Diego dispensary. The ShowGrow San Diego dispensary is owned and operated by NMG San Diego LLC which is 60% owned by a BaM subsidiary. 
With the enactment of Senate Bill 976, the Company anticipates adding up to five additional cannabis dispensing facilities to its majority-owned subsidiary Dalitso LLC's operations in Virginia. The addition of these five facilities will bring the Company's total number of retail locations to six in Virginia. Following the Virginia General Assembly's agreement with Governor Northam's amendments on April 22nd, Senate Bill 976 will also remove the statutory five percent cap on the concentration of THC within a cannabis oil formulation.  Under Senate Bill 976, registered patients may now receive up to 10mg THC per dose.
The final medical marijuana dispensary licensed by New Jersey in 2018 can start growing cannabis. Justice Grown in Ewing received its permit to cultivate last week, the department said in a release. The brings the state total to 12. While a dozen alternative treatment centers can now grow weed, only seven have permission to sell it. Two of the companies also have satellite dispensaries, for a total of nine storefronts. The remaining five alternative treatment cetners, which received permission to grow weed earlier this year, include Verano in Readington, MPX NJ in Pleasantville, TerrAscend in Boonton Township and Columbia Care NJ in Vineland, in addition to Justice Grown. Each must still receive permits to dispense from the Health Department to allow them to serve patients.
---
🤷‍♂️
Somewhat Relevant
Inside the electric scooter startup with big workplace problems.
Over a decade after it opened, the founder of organic ice cream company Three Twins announced last week that it was closing. Neal Gottlieb attributed the difficult decision to financial hardships resulting from a lack of growth and poor product choices. At its peak, Gottlieb said, the company sold its products in roughly 5,000 stores, had over 40 employees and was doing just north of $13 million in net sales. But costs and scale remained problems.
For emerging entrepreneurs, he has two pieces of advice. "Make sure each individual retailer makes sense because you can think you can grow your way into profitability and that's not always the case," Gottlieb said. "Protect your margins. Make sure you have a high enough margin that you can ultimately build a financially sustainable company."
Juul is set to eliminate between 800 to 950 jobs, according to a new report from The Wall Street Journal. Those massive cuts would amount to around a third of the Bay Area vaping giant's entire workforce. While the news comes amid a deluge of layoff reports, Juul's troubles are said not to be a direct result from the COVID-19 pandemic. Rather, they stem from larger ongoing problems. After all, it wouldn't be the first time the company has made a sizable cut to its staff — in October, it laid off around 650 people.
---
Who writes this newsletter? ➡️ Dai Truong