Harvest divest select (13 of 20) California assets to High Times ($80M)
Did Harvest trade in select CA assets for majority ownership in High Times?
High Times acquires 13 California Retail Assets from Harvest
Hightimes Holding Corp., the owner of High Times® announced the execution of a definitive agreement to acquire certain equity and assets with respect to 13 planned and operational California dispensaries from Harvest Health & Recreation Inc. The mostly stock-based transaction, will allow Hightimes Holding Corp. to enter the retail sector and enable Hightimes Holdings to become one of the largest branded cannabis retailers in California overnight (from a license standpoint).
Hightimes Holdings intends to fully transform the cannabis retail stores to become High Times® destinations. Hightimes Holdings plans to revamp the existing design and rebrand each dispensary to fit the High Times® aesthetic and experience, rebranding them with the iconic High Times logo which consumers have grown to recognize over nearly five decades.
The company is paying $5 million in cash, $7.5 million in the form of a one-year, 10%-interest promissory note and $67.5 million in preferred stock, according to a Harvest news release.
---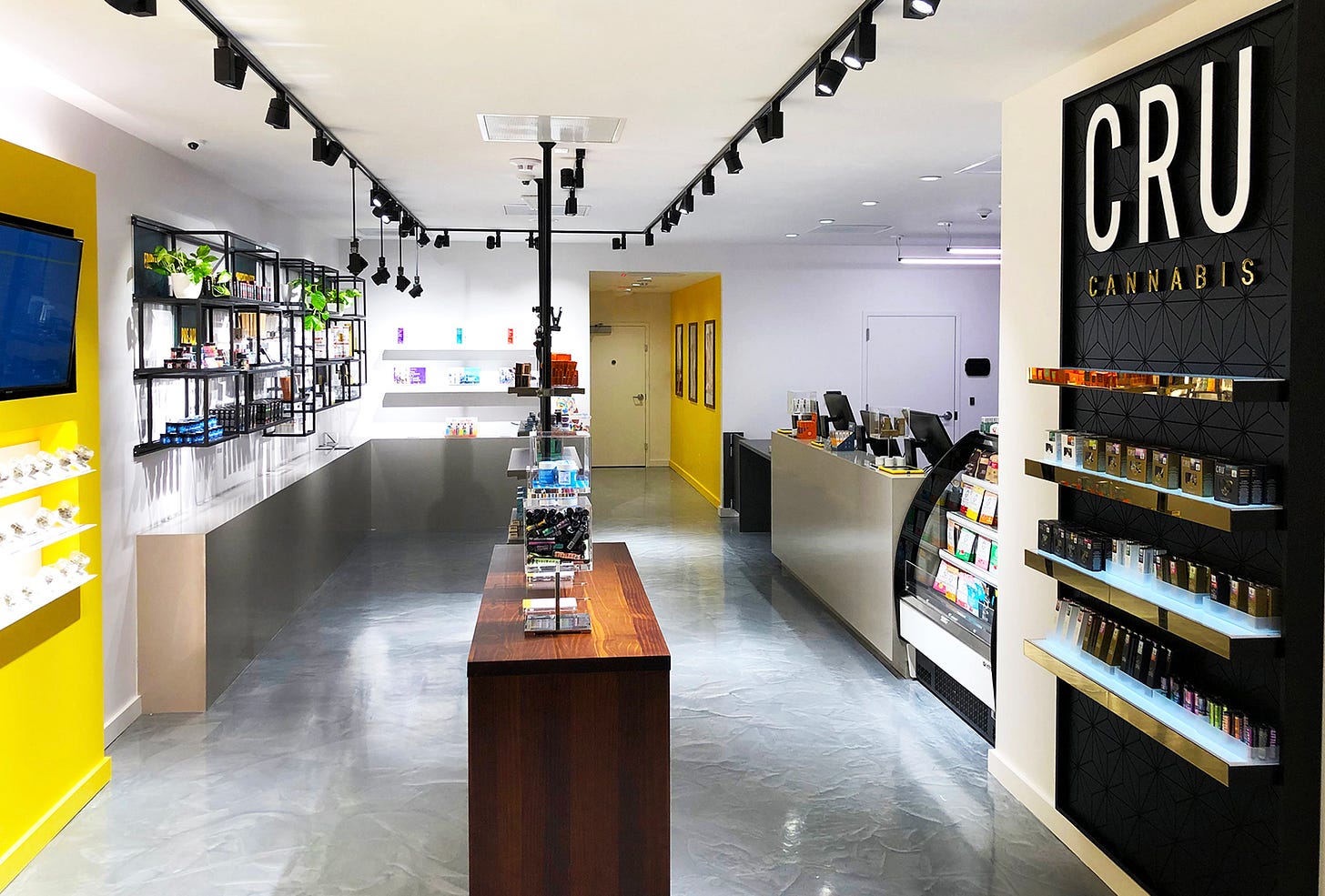 High Times made a splash with this acquisition that seems to benefit both sides (cash for Harvest, retail footprint for High Times) as they are paying a reasonable price for a quick entry into the retail model announced three months ago (following Los Angeles and Las Vegas locations). Although I'm surprised that they are jumping straight into owning dispensaries vs. franchise model (given brand equity), I wouldn't be surprised if they pursued a hybrid model down the line.
High Times is quickly building a vertically-integrated Cannabis business (signed LOI to acquire California-based Humboldt Heritage, includes cultivation and processing) where it can leverage its media and events business (High Times Cannabis Cup) to drive customers to its stores (dispensaries proudly display their Cannabis Cup(s) in stores). However, given the long delay on its IPO, this seems like a necessary pivot to continue raising capital (likely raising capital in parallel with this deal) and does present a large execution risk. High Times has raised ~$20M from 27,000+ investors through its crowdsourced IPO.
For Harvest, it likely didn't have enough cash to commit to building out its entire portfolio of CA licenses, so it made sense to find value for those licenses that it was just sitting on. Key to note is that the deal is for select retail assets in CA and not all of Harvest's CA assets. I assume they sold off the lower potential revenue locations and likely kept stronger performing/operational stores (Grover Beach, Venice, Oakland). Harvest had roughly ~20 total licenses in CA, including 7 that were operational (via Have a Heart acquisition as well). Therefore, Harvest will still have ~7 licenses in the state post-transaction.
Harvest (similar to other MSOs) will be focusing on optimizing operations and expanding assets in core markets (Arizona, Florida, Maryland, and Pennsylvania) while retaining a smaller retail presence in California.
Lastly, I'm curious what % ownership $67.5M in High Times preferred stock bought Harvest. From it's S-1, High Times generated $14.7M in 2018 revenue while losing ($10.5M) in Cash Flow from Operations, I can't imagine that business being worth more than $135M, meaning Harvest likely is the majority owner of High Times.