Discover more from Highly Objective
Cannabis industry news, insights, and analysis
Over 2,000 subscribers
💰Leaflink raises $250M Credit Facility
Curaleaf closes Grassroots acquisition. RWB acquires Platinum Vape. Casa Verde leads $9.5M investment in Proper.
---
🌿
Industry
American Cannabis stocks are looking cheap. Investors burned by the year-long slump in cannabis will be happy to hear that things are looking up for cannabis stocks —in the US, at least. That's according to Stifel GMP analyst Andrew Partheniou who delivered a "re-initiating on Cannabis" report with a number of "Buy" ratings on stocks. He considers the US cannabis industry an attractive opportunity for investors as many state-level regulations provide for a market with limited competition and allow full vertical integration. "Looking forward, regulatory reforms at the state level during 2020 combined with recreational conversion in Illinois and Michigan have further catalyzed growth. In addition, we note this is despite some COVID-related headwinds seen in tourist-heavy areas, leading to an estimated about 30% CAGR over the next three years to 2024. As a result, we believe the US cannabis industry provides investors with exposure to strong growth trends that are secular in nature, largely unaffected by global trade dynamics with products we consider non-discretionary as evidenced by April, May and June sales showing demand levels on average at or above those seen in March during the pantry-loading phase," Partheniou said.
Marijuana licensing woes dog Missouri's governor. After Missouri voted to legalize medical marijuana in November 2018, the state's new Republican governor, Mike Parson, moved quickly to certify tens of thousands of patients and begin licensing cannabis businesses. But what seemed at first to be an easy source of voter satisfaction and a new cache of revenue to the state has boomeranged badly: A flood of complaints led to state and federal corruption probes that now threaten Parson's 2020 campaign. The governor's close personal friend and fundraiser, Steve Tilley, is at the center of the probes. He represented lucrative clients who appeared to receive a boost in the licensing process. The campaign of Parson's presumptive Democratic opponent, State Auditor Nicole Galloway, put out a taunting memo declaring, "Where there's smoke, there's fire." The situation reflects how quickly the promise of legalized marijuana can turn from being an asset for political leaders to a liability, as administrations come under intense lobbying and pressure to hand out lucrative licenses, while confronting the risk of outright corruption.
Somewhat related — Due to "duplicative" applications, Missouri awarded five new commercial marijuana licenses.
Ontario Province to take $180M hit on ending pot delivery, pickup. Ontario stands to miss out on about $180M in economic activity if the province's 100-odd privately-run cannabis stores aren't allowed to provide delivery or curbside pickup services, according to estimates from the Ontario Chamber of Commerce. However, that figure balloons to nearly $1B in losses if that includes the additional 450 stores which are ready to open, but whose licence applications are pending approval by provincial regulator, the business group said. The Ontario government announced it would stop allowing cannabis retailers to provide delivery or curbside pickup services when an emergency order expires on July 29. 
Record Canadian cannabis sales in May imply CA$2.2B annualized market. Retail sales of regulated cannabis ascended to a new high in Canada in May, growing nearly 4.2% from April. But a quarter of all sales occurred in only one province, Alberta – the result of retail-store imbalances across the country. National retail cannabis sales totaled 185.9 million Canadian dollars ($138.1 million) for the month, Statistics Canada reported. That edges out the previous monthly record high, which was set in March as Canadian consumers stocked up on marijuana in the face of the COVID-19 pandemic.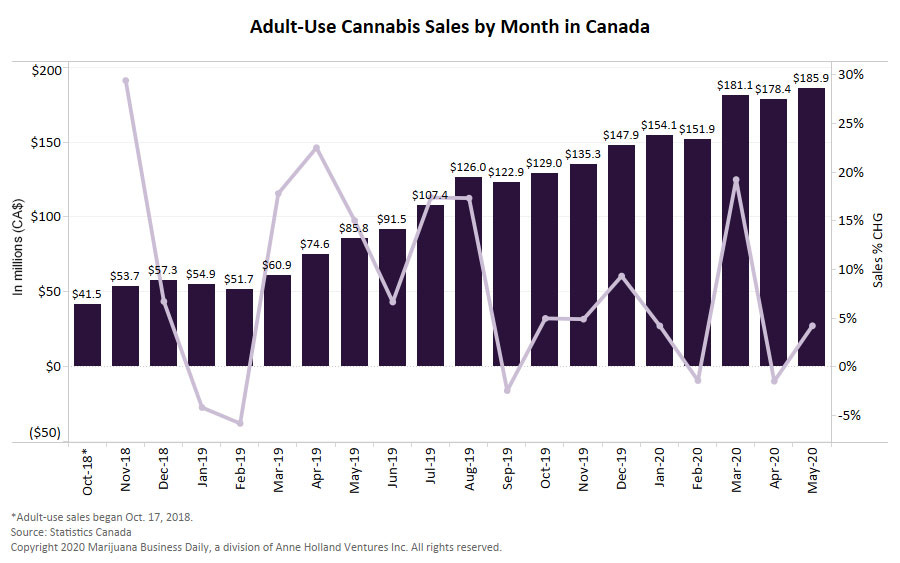 Aurora Cannabis to close some European offices, lay off staff. Aurora Cannabis Inc. is closing some of its European operations as the cannabis producer opts to consolidate its presence in the continent amid soft demand for medical pot, according to an internal memo obtained by BNN Bloomberg. Aurora told its employees last week that it will shut its offices in Portugal, Spain, and Italy while reducing its European workforces by one-quarter in select countries and its regional office. The Company will shift its European cannabis production to its Denmark facility while acquiring the remaining 49% of its Danish business that it doesn't already own. Like the Canadian recreational market, several European medical markets that Aurora currently has [a] presence in have not developed as quickly as we once anticipated. Aurora's international sales were a scant $4.0M in its most recent quarter, representing less than 6% of its total revenue in that three-month period.
Proposed LED mandate could cost California's indoor marijuana growers millions. Many California marijuana growers are up in arms over a recent proposal before the state Energy Commission that would require all indoor cultivation operators to use only LED lights by 2023. If implemented, the proposal could cost cannabis businesses hundreds of millions of dollars, the growers say. The proposal is part of a lengthy report issued this month by the Codes and Standards Enhancement (CASE) Program. It would force indoor growers to transition away from lower-efficiency grow lights, such as metal halide or high-pressure sodium (HPS), which are favored by some indoor growers over costlier LEDs.
---
💵
Deals
Curaleaf completes Grassroots acquisition. With completion of the acquisition of Grassroots, Curaleaf is the world's largest cannabis company by revenue and the most diversified vertically integrated cannabis company in the United States. The transaction expands Curaleaf's presence from 18 to 23 states, with the combined company having affiliated operations spanning over 135 dispensary licenses, 88 operational dispensary locations, over 30 processing facilities and 22 cultivation sites with 1.6M square feet of current cultivation capacity. Curaleaf's expanded geographic dispensary presence now offers access to medical or adult use Cannabis to more than 192M people, or roughly two-thirds of the United States population.
Leaflink raised $250M Credit Facility to ramp up Leaflink Financial platform. LeafLink Financial, Leaflink's financing arm, has closed a $250M senior secured credit facility with a private commercial lender. This represents one of the largest debt financing deals completed in cannabis to date and is an important milestone for the industry. The capital will be deployed to support the cannabis supply chain as a whole by providing liquidity directly to licensed businesses, empowering the growth and stability of the industry at large. With the closing of this facility, LeafLink Financial is bringing access to capital directly to the cannabis industry by offering on-demand liquidity options for the $2.8B in orders placed annually on LeafLink's wholesale marketplace, which represents an ~30% of all US wholesale cannabis. The platform currently operates in 26 North American territories, empowering 5,000+ retailers to order wholesale cannabis products directly from 1,500+ brands and distributors through its e-commerce marketplace.
Red White & Bloom Brands to acquire Platinum Vape. Cannabis brand with annualized revenue run-rate of $70M and 25%-30% EBITDA margins. Products include vapes, packaged flower, edibles and pre-rolls sold at 700+ retailers in CA, MI, and OK. Additional details on RWB and the acquisition here.
Casa Verde leads $9.5M in Proper, a sleep coaching and supplements Company. Proper is launching with a combination of sleep coaching and supplements, pitching a "holistic" sleep health solution. While sleep aids may seem like a strange market for a cannabis-focused investment firm, Casa Verde partner Karan Wadhera says it's a highly strategic investment for the firm. "Cannabis is an input as well and its use case will go beyond how people think of cannabis stigmatically. At its core, Proper is a company that's helping us target this sleep epidemic. We think CBD and cannabis at large can play a big role in addressing that in a way that traditional products haven't been able to." The investment in Proper, then, points to a maturation of the cannabis industry, as investors look at the various chemical components of the cannabis plant and try to tease out a broader range of health and wellness applications. "We are starting to shift how we think about the business. It doesn't have to be a core, specific cannabis product," Wadhera said.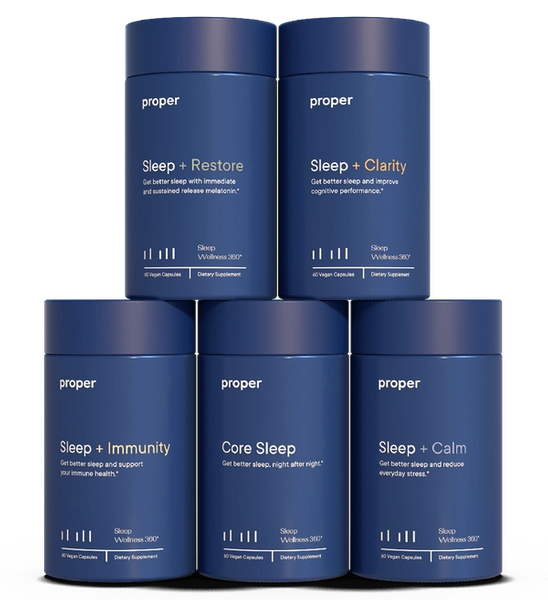 Early Exercise of Majority of Series A Warrants by Alimentation Couche-Tard and Amendments to Strategic Investment of Fire & Flower. Equity investment of ~$19M by Alimentation Couche-Tard, resulting in approximately 15% ownership of Fire & Flower in support of continued retail expansion. Increased operational flexibility by extending maturity date of ACT's $25,989,985 principal amount 8.0% convertible unsecured debentures by two years to June 30, 2023 and amending the maturity date of the April 2020 Debentures (as defined below) to June 1, 2022. Market-based re-pricing to a maximum of $1.875 for the Series B warrants and $3.00 or a potential 25% premium to market for the Series C warrants.
Columbia Care ~$14M Sale Leaseback. Closed its sale leaseback transaction with IIP valued at ~$14M. The transaction includes the Company's dispensary, cultivation and manufacturing facilities in Vineland, New Jersey, totaling ~54,000 square feet. New Jersey is a rapidly growing market that is expected to transition from medical-only to adult use in 1Q 2021. There are currently 78,000 registered patients and only 11 operating dispensaries in the state.
Bhang — Debt Settlement and New Credit Facility with Cannabis Growth Opportunity Corporation. Bhang and CGOC have settled two convertible promissory notes in the aggregate principal amount of CAD $600,000 by the Company issuing to CGOC a total of 6,666,667 subordinate voting shares of Bhang, at a deemed price of $0.09 per share. Furthermore, CGOC has settled and released all other rights and remedies available under its forbearance agreement with Bhang entered into on April 22, 2020 and prior financings in exchange for a lump sum payment of $1,152,857 which was satisfied by the Company with (i) the issuance of 12,809,524 Shares, at a deemed price of $0.09 per share, and (ii) the issuance of warrants for the purchase of 5,261,905 Shares, exercisable for a period of 24 months from the date of issuance at an exercise price of $0.15 per share. The Company and CGOC also entered into an operating credit facility whereby CGOC shall provide up to the aggregate principal amount of CAD $1,000,000 to Bhang for general working capital purposes. The Credit Facility bears an interest rate of 8% per year and will mature 36 months from the date of entry. 
Curaleaf closes ~$25.5M Private Placement of Subordinate Voting Shares. Under the initial tranche, subscribers purchased an aggregate of 3,541,429 subordinate voting shares of the Company at C$7.70 per Subordinate Voting Share for aggregate gross proceeds of approximately C$27,269,003. Subsequent to setting the initial tranche, the Company secured a second tranche investment, a subscriber purchased 842,269 Subordinate Voting Shares at a price of C$8.058 per Subordinate Voting Share for gross proceeds of approximately C$6,787,003. 
NewAge Agrees to Combine with ARIIX and Four Additional E-Commerce/Direct Selling Companies to Create a $500M+ Global Enterprise. NewAge and ARIIX have agreed to create a leading health and wellness firm, with a unique omni-channel route to market, depth in the e-commerce and direct selling channels, a team of more than 400,000 independent representatives, and a portfolio of healthy products. At closing, NewAge will pay $25M in cash and will issue 18M shares of the Company's common stock. NewAge will also issue a convertible note for $10M that matures six months from closing and a convertible note for $141.25 M that matures 24 months from closing.
---
🧔
People
Lord Jones CEO Departs Less Than a Year After $300M acquisition by Cronos. The sell side is lukewarm on the stock, with eight analysts rating it a Hold, two a Sell, and four a Buy. The average target price is $6.08.
SierraConstellation Partners Continues National Expansion with Three Promotions and Senior Seattle Hire. The firm currently managing MedMen's restructuring seems to be picking up more work in the Cannabis industry, notably promoting Timothy Bossidy who has spearheaded SCP's expansion into the Cannabis industry.
TILT Holdings — New SVP, Head of Capital Markets and Investor Relations. Gary Santo has held a variety of senior-level positions at The First Marblehead Corporation, Fitch Ratings, International Game Technology, Lantheus Medical Imaging and, most recently, Columbia Care.
---
🏬
New Store Openings / Product Launches
Papa & Barkley — Releaf Gummies.

Trulieve opens Tarpon Springs (53rd dispensary FL).
Berkshire Roots opens Boston's 2nd dispensary. Boston has signed host community agreements with 12 other prospective recreational marijuana retailers — among dozens of applicants — scattered throughout the city. Ascend, a downtown recreational dispensary that plans to open around the corner from the TD Garden, received a provisional license in January. Currently, state officials have given more than 60 recreational marijuana dispensaries in Massachusetts approval to open.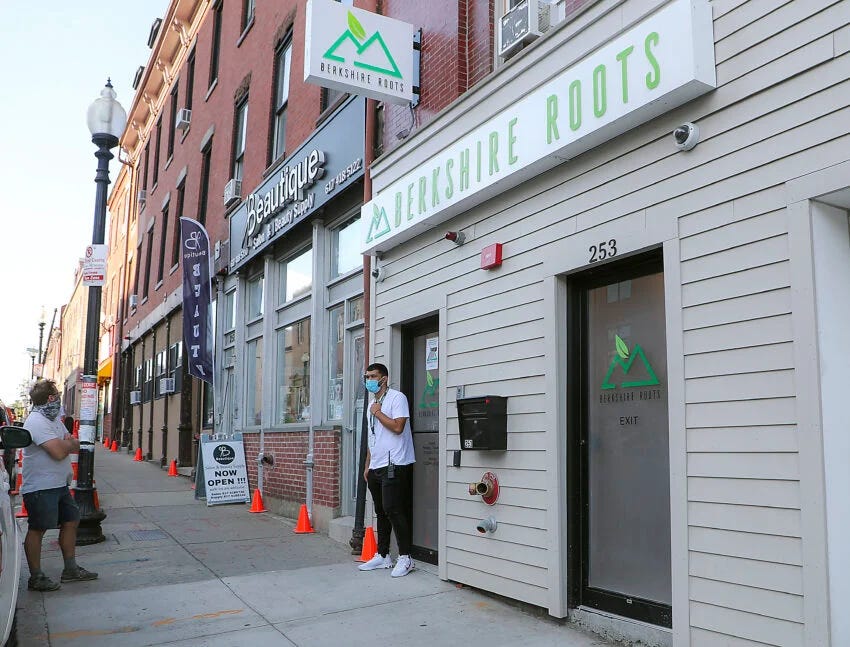 ---
🤷‍♂️
Somewhat Relevant
Lane Bryant's parent company will jettison 157 stores after filing for Chapter 11. The Ascena Retail Group also owns Justice and Catherines, as well as the parent company of both Ann Taylor and Loft. In a July 23 Chapter 11 filing, the company announced its intent "to close and wind down approximately 1,100 underperforming brick-and-mortar store locations" across its 2,800 brick-and-mortar stores in the United States and Canada. 
---
Who writes this newsletter? ➡️ Dai Truong