Discover more from Highly Objective
Cannabis industry news, insights, and analysis
Over 3,000 subscribers
💪MSOs (Curaleaf, Trulieve, GTI) continue to report strong numbers
Leafly's GC becomes CEO. springbig, Fyllo funding. Harborside completes restatement of financials. Curaleaf sued for unwanted text messages. Jim Belushi makes the rounds to promote new show.
---
🌿
Industry
Predicted California marijuana business failures haven't happened, and COVID played a role. In late 2019, many in the California marijuana industry confidently predicted a rash of companies would go under this year, citing the market's harsh business conditions and a dearth of investors. Coming extinctions were accepted with near-universal consensus, in part because profit margins had been almost nonexistent since the legal market launched in 2018. Moreover, several indicators in early 2020 suggested a "bloodbath" was on the way. But that hasn't happened in the nation's largest cannabis market. In fact, if anything, the reverse seems to have come to pass – so far. California set a marijuana sales record of $348 million in July.
Some reasons for that include:
The entire industry being deemed "essential" during the coronavirus pandemic

Steady sales as a direct result of unemployed workers receiving weekly $600 federal stimulus payments

Businesses and investors doubling down on their original market bets to weather the year

Likely interplay between legal and illegal operators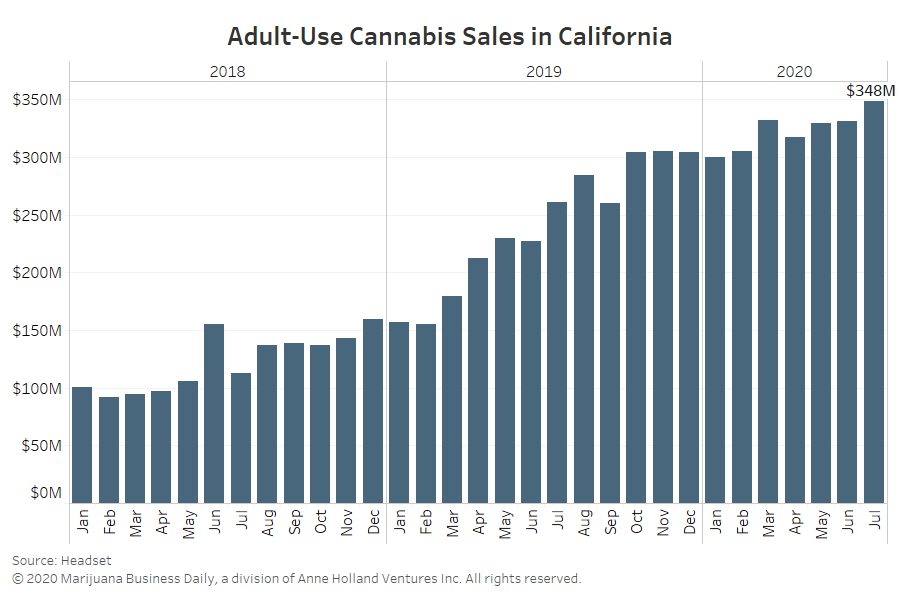 Cannabis vending machines. Boston-based anna, which also has a presence in Colorado, announced that it would deploy its self-checkout products in two Colorado dispensaries. The company is expected to launch in Massachusetts in September, deploying 14 units across the two states within the next eight weeks. Further rollouts are anticipated in Nevada, California and Canada. With anna's devices, customers can browse in-store using the touchscreen interface or use online ordering by scanning their QR code upon arrival, keeping the checkout process to less than a minute. The interior of anna's units can be configured to accommodate products of all sizes, and its capacity exceeds 2,000 products in a footprint just under 8 square feet.
Colorado's $158M in June recreational cannabis sales sets mark amid COVID. Colorado adult-use marijuana sales in June hit a record $158.1 million as the coronavirus pandemic continued to fuel staggering sales growth. June sales in Colorado represented nearly a 30% year-over-year increase from recreational sales of $122.4 million in June 2019. The sales record marked the first month in the state's history that rec sales topped the $150 million mark, according to The Denver Post, citing state data. Colorado, with combined marijuana sales of $978.35 million through June, is on track to easily exceed its 2019 record of $1.75 billion for total marijuana sales.
Curaleaf Sued for Unwanted Text Messages. New Windsor, New York, resident Katherine Brooks sued Curaleaf Inc. Wednesday in U.S. District Court, New York's Southern District. The complaint alleges the multi-state operator violated the Telephone Consumer Protection Act (TCPA) that aims to curtail "abusive telemarketing practices." (Read the complaint.) The cases deal with telemarketing practices prohibited under law. In general, they focus on automatically-generated texts to cell phone owners who did not grant permission for the messages. According to Brooks' complaint, Curaleaf used an automatic telephone dialing system (ATDS) "to bombard consumers' mobile phones with non-emergency advertising and marketing text messages" without prior written consent.
Curaleaf isn't alone as three Companies (and likely more to come) in MI have also been sued for similar practices — MichiCann Medical, AEY Capital, and Light 'n Up Provisioning and Microbuddery.
Jim Belushi on The Bill Simmons Podcast. The actor and cannabis farmer Jim Belushi joins Bill Simmons (my favorite podcast) to discuss his new show on Discovery Channel, Growing Belushi, as well as Last Prisoner Project, a nonprofit that works to secure the release of nonviolent offenders currently serving time for possession of cannabis. They also discuss tortured Chicago sports fandom in the 1970s; Jim's career as an actor on projects like SNL, About Last Night, and According to Jim; Jim's brother, John Belushi; The Blues Brothers; and forming friendships with John Candy, Dan Aykroyd, Steve Martin, and more (38:40). He also made an appearance on Late Night with Seth Meyers.
Where Kamala Harris Stands On Cannabis. The presumptive Democratic presidential nominee's choice to join him on the ticket has evolved significantly on marijuana policy over her career. Though she coauthored an official voter guide argument opposing a California cannabis legalization measure as a prosecutor in 2010 and laughed in the face of a reporter who asked her about the issue in 2014, she went on to sponsor legislation to federally deschedule marijuana in 2019. While Harris, a former attorney general of California, made marijuana reform a major component of her criminal justice platform when she unsuccessfully ran in the 2020 Democratic presidential primary, she's been less vocal about the issue since dropping out in December 2019.
---
🎙️Podcasts
On Something. A podcast from Colorado Public Radio in partnership with PRX, is exploring the effect of America's disjointed pot policy and the evolution of cannabis culture with its newly released second season. Katie Shapiro (Forbes) interviewed host Ann Marie Award for more details.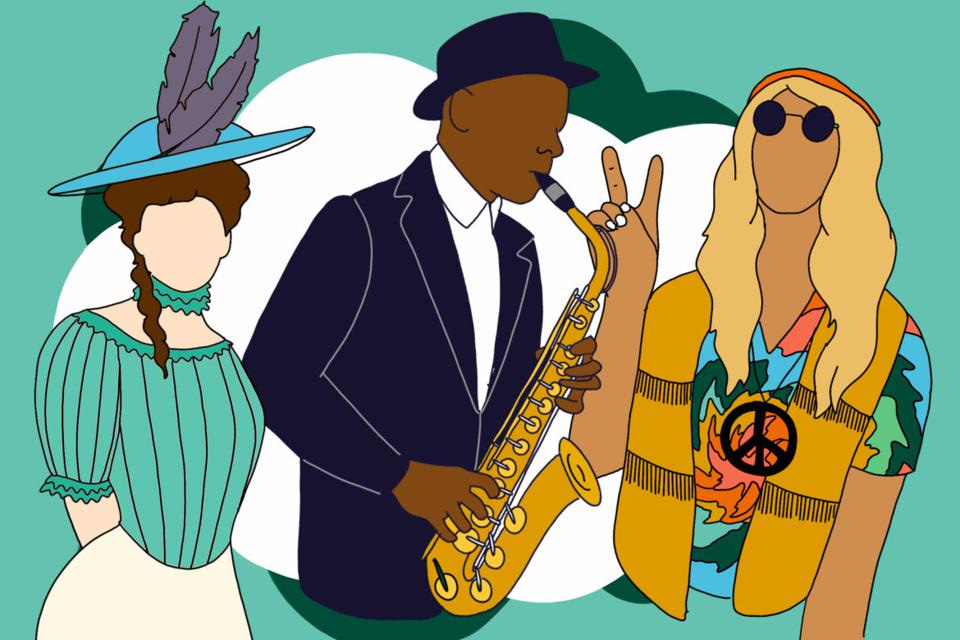 The Syndicate. Buried cash. DEA moles. Sibling rivalries. Skydiving planes. Fast cars. And an exploding hash lab. A group of college friends took advantage of Colorado's medical marijuana laws to create one of the longest, most lucrative smuggling runs in U.S. history. But when a drug mule flipped, the whole enterprise came crashing down— and revealed how the marijuana black market is not just evolving in the era of legal weed, but thriving.
---
💵
Deals
Medicine Man Denver / Schwazze deal terminated. Medicine Man Denver, a Colorado-based cultivator and retailer, and Schwazze, formerly Medicine Man Technologies, terminated their agreement, effective Aug. 20. Medicine Man Technologies formerly operated as the consulting arm of Medicine Man Denver. Medicine Man Denver is expected to look for new targets and funding to pursue a similar strategy.
AFC Gamma raises $80M to lend to cannabis companies. AFC Gamma Inc., a commercial-mortgage REIT, completed a first close of its $200M investment vehicle, having raised ~$80M of equity from over 20 large family offices. Additionally, AFC Gamma has a credit line of up to $40M, providing the REIT with ~$120M of capacity to lend to cannabis operators. 
springbig — $11.5M Series B Funding Led by TVC Capital. springbig is a leading provider in cannabis CRM and loyalty marketing technology. The latest investment round is led by TVC Capital, a software-focused growth equity fund, with participation from KEY Investment Partners. Current investors Argonautic Ventures, HALLEY Venture Partners and Salex Capital also participated in the round. The Company's CEO, Jeffrey Harris, said he started to talk to investors about raising money in January. By early March, he and his team were negotiating two separate term sheets, though neither deal ended up closing as the coronavirus and its associated lockdowns started ramping up. In April, Harris said he began talking to TVC after the firm reached out. By May, with no sign of the pandemic slowing and after a few Zoom conversations with TVC, they started to work on a deal, coming to an agreement in the middle of July. He said he still has yet to meet his lead investors in person, but that the virtual process went smoothly.
Fyllo — $10M in Series A2 Financing. Fyllo raised from both existing and new investors, bringing total funding to date to $26 million. The Series A2 round was led by existing investors JW Asset Management and K2 & Associates with participation from current investors Arcadian, Salveo Capital and Phyto Partners. Since its launch in 2019, Fyllo's customer base has grown to include some of the most iconic brands in cannabis. And with its recent release of the Fyllo Data Marketplace, mainstream marketers can now leverage previously inaccessible cannabis-endemic audience data for digital advertising. The new investment will provide Fyllo with resources to advance its market-leading data, media and compliance solutions and accelerate expansion into other highly regulated industries. The Company shared its pitch deck with Business Insider.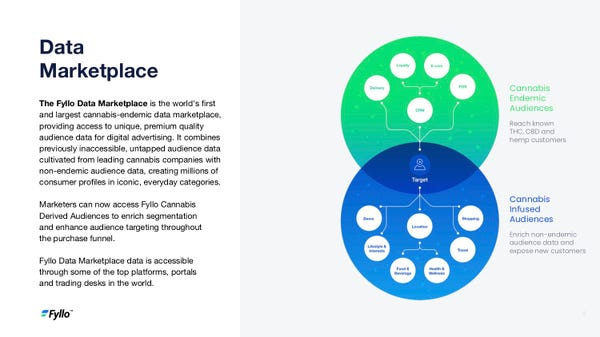 ---
📄Financial Results
Pro Forma Revenue: $165.4M, Managed Revenue of $121.4M, First Half Managed Revenue of $226.4M. Gross Margin: 43%

Adjusted EBITDA: $28.0M

Cash: As of June 30, 2020, $122.8M of cash, $283.3M of outstanding debt net of unamortized debt discounts
Revenue: $120.8M, up 26% q/q

Adjusted EBITDA: $60.5M (50% EBITDA Margin), representing the 10th quarter of consecutive growth and profitability

FCF: $39.6M

Cash: $150.3M at June 30, 2020
Revenue: $119.6M, up 16.6% q/q and 167.5% y/y. First half 2020 revenue of $222.2M exceeds full year 2019 revenue. Growth in revenue and FCF from operations driven by increased scale and operating leverage in the Consumer Packaged Goods and Retail businesses. Continued strong demand and market dynamics despite COVID-19 environment.

Gross Margin: 53.2% as compared to 51.6% for the prior quarter

Net Income (Loss): ($12.9M) or ($0.06) per basic and diluted share

Adjusted Operating EBITDA: $35.4M (29.6% EBITDA Margin), representing a 38.6% increase from the prior quarter

Balance Sheet: As of June 30, 2020, cash and cash equivalents of $82.9M. Total debt outstanding was $95.2M, $0.3M of which is due within 12 months
Revenue: $5.4M, largely attributed with the acquisition of Mesa Organics in April 2020. Gross Margins: 42.7%. Net Loss: ($6.6M)
Harborside — Completes Restatement of 2017 and 2018 and Files 2019 Financials
Second Quarter 2020 Preliminary Results Demonstrate Continued Strong Performance (~$14M in Q1, ~$16M in Q2)

Company reaffirms positive adjusted EBITDA expectations for Q1 2020

Q1 2020 Financial Results to be completed by end of August 2020

Company expects Cash Position of ~$13.4M at June 30, 2020
---
🧔
People
Leafly names General Counsel Yoko Miyashita CEO. Miyashita joined the Company last May after 14 years at Getty Images. She was responsible for leading Leafly's position and policies on key compliance and government affairs issues to maintain and progress the company's reputation as a trusted and authoritative cannabis resource.
Rob Kelly joins MATTIO Communications to lead its internal IR team. Kelly previously served as Director of investor relations at Aurora Cannabis. Prior to entering the cannabis space, he honed his skills in broader public markets by providing capital markets communications and IR services for LodeRock Advisors, TMX Equicom and Goldman Sachs.
---
💻Hiring | 🔍Looking
VETCBD — Head of Marketing and eCommerce (Remote). This leader will wear multiple hats and head digital marketing, user experience, data analysis. This leader will collaborate with e-commerce partners (e.g. SEO, creative, social media) to profitably drive sales. The ideal candidate has 3-5 years of experience managing ecommerce platforms, A/B testing site variables to improve performance, and analyzing data across all measured channels to inform actions
HERBL Solutions — Business Development Manager (Goleta, CA). Represents Company by interfacing with individuals throughout the California cannabis community to facilitate and generate new sales in our marketplace. This person reports to the Director of Business Development, and acts as a liaison by communicating daily interactions via website inquiries, industry connections, social media, trade-shows, and other networking interactions.
Urbn Leaf — Vice President of Marketing (San Diego, CA). Responsible for developing the marketing and brand strategies that align with the strategic vision of the Company. Lead and align the marketing department to partner with brands, vendors, as well as our internal retail, marketing and procurement teams to identify innovative ways to further build and extend the business, maximize market share, increase sales and elevate our brand.
---
🏬
New Store Openings
From The Earth (3rd CA, 4th Overall) — Long Beach.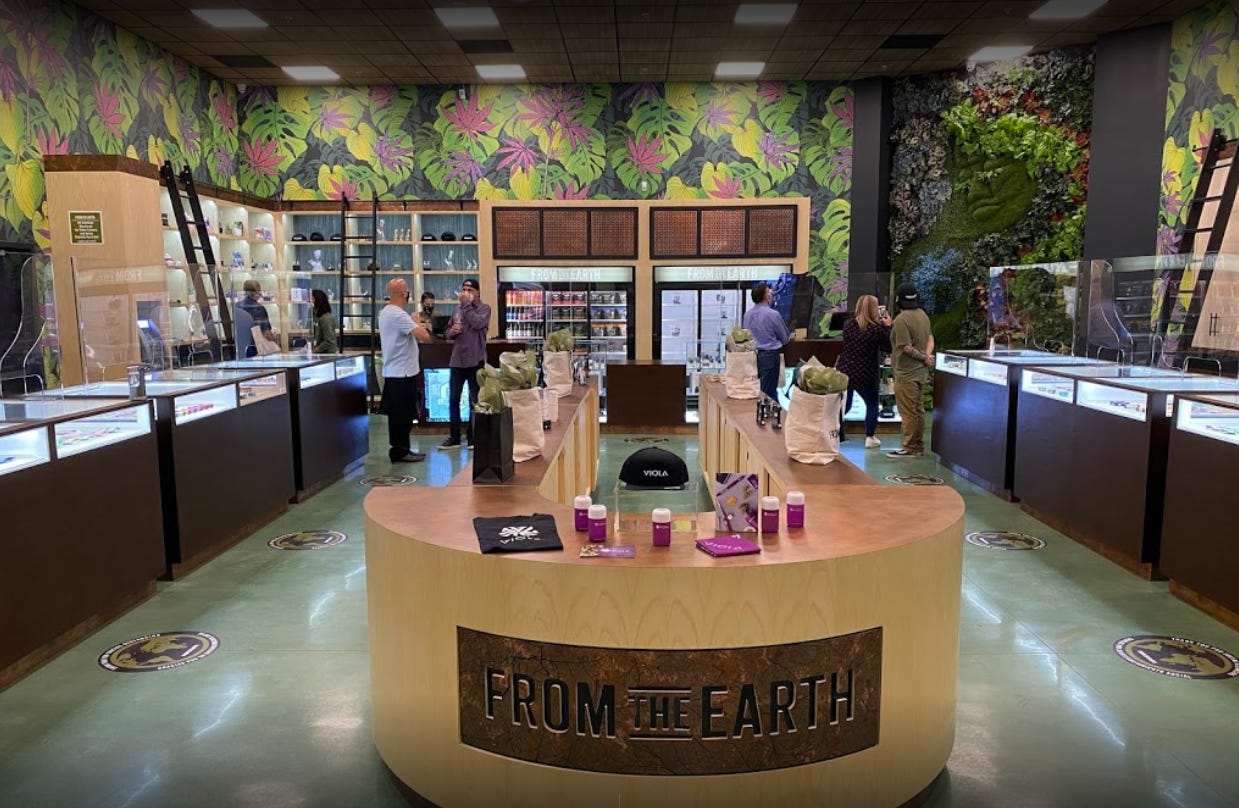 ---
Who writes this newsletter? ➡️ Dai Truong