Discover more from Highly Objective
Cannabis industry news, insights, and analysis
Over 3,000 subscribers
Regulations continue to be a sticking point
❌U.S. Companies unable to compete. CA Regulators have big decision with Lowell. No CBD/THC in Alcohol (OR). Linx Card owes dispensaries money.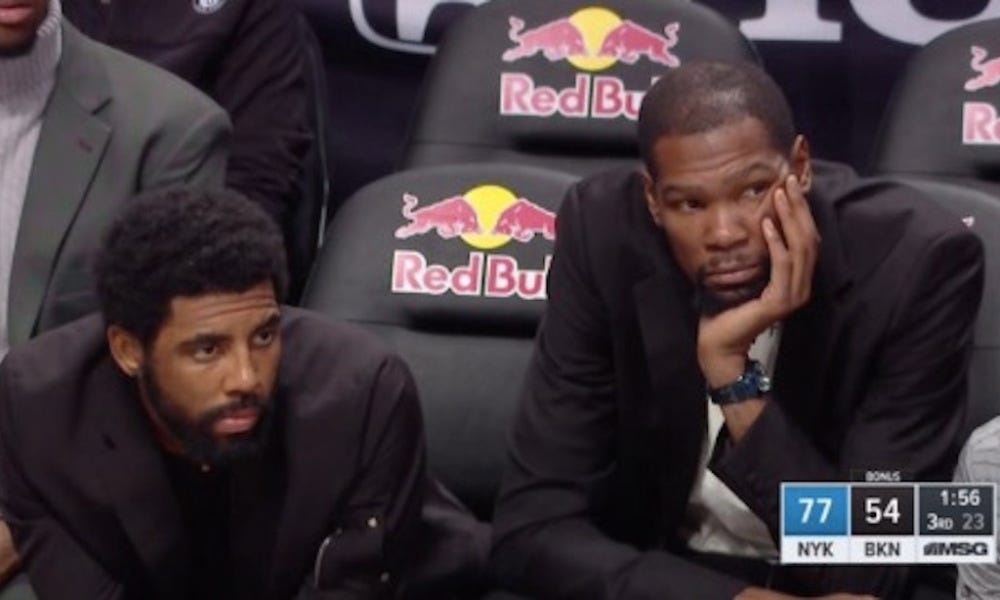 90%+ of Cannabis companies looking back at 2019
---
🌿
Industry
Federal prohibitions are getting in the way of efforts to grow the U.S. marijuana business into a global industry. That's allowed Canadian cannabis growers to dominate the export market. Canadian firms are using their head start to sign trade deals and secure licenses to sell marijuana internationally. While the market remains limited, at least 30 countries — including Mexico, Germany and Italy — have legalized medical marijuana. And the numbers are growing as scientific studies have demonstrated its utility for pain control, nausea and glaucoma.
According to a civil complaint filed in San Luis Obispo County court on Dec. 13, investigators from the California Department of Fish and Wildlife and the California Department of Food and Agriculture paid a visit to a property used by Lowell in Nipomo, California, on March 13 of last year. There, workers were busy rolling pre-rolls and packaging jars of cannabis in a facility that company official Brett Myers Vapnek admitted to investigators, had no license.
According to the San Luis Obispo County courthouse, Lowell has yet to respond to the state's lawsuit.
The Oregon Liquor Control Commission (which regulates both alcoholic products and recreational marijuana) ruled beer and other alcoholic drinks as of Jan. 1 may not contain THC or CBD. Mark Pettinger, spokesman for the agency, cited concerns raised by the U.S. Food and Drug of potential liver damage from CBD.
"We've wanted to address the issue of CBD getting into alcohol and because there are a lot of unknown unknowns about the effect of taking CBDs," Pettinger said Friday. "There's very little scientific evidence. People are using them for wellness, but how they interact with other substances, not a lot is known."
Linx Card, a "primary provider" of debit merchant services to dispensaries, has faced a flurry of lawsuits in recent months from cannabis businesses that allege the Company owes them millions of dollars. Linx provides a platform where customers can load up Linx "gift" or debit cards at a terminal in a dispensary, then make purchases in the store using the card. Customers also can load cards through the Linx website.
Linx allegedly owes money to at least the four cannabis businesses below, according to various court filings across the country. (The filings were made under the businesses' corporate names): 
Reef Dispensaries, which has shops in Arizona and Nevada: $1.5 million

Planet 13, a retailer with a superstore in Las Vegas: $939,010

Silver Stem Fine Cannabis, a Colorado retailer: $114,962

Pineapple Express and Universal Herbal Center, which have shops in California: $40,092
Berner just opened his new equity-operated dispensary, Berner's on Haight. It's a milestone for both Berner and the Bay.
Mind Your Head Space Ticket is a potent one-gram hemp leaf wrapped pre-roll featuring Indica-leaning strains Trinity Star and D.O.G. Chem and is infused with an aromatic, artisanal ice-water hash. In keeping with Hart's passion for the environment, Space Ticket pre-rolls are sold in Sana Packaging's completely reclaimed ocean plastic which is 100% HDPE and recyclable. Space Ticket is now available at select Bay Area retailers.
---
💵
Deals
13.0% annual interest rate, payable quarterly in arrears, with a maturity 48 months from closing. Curaleaf has received commitments for the Facility from existing lenders as well as other United States based institutional investors. The proceeds will be used to refinance existing debt, satisfy transaction fees and expenses from previously announced acquisitions, fund capital expenditures and for general corporate purposes.
$75M of the facility will likely be set aside for Grassroots (pending). Cash needs for other pending acquisitions (Select, Ohio Growth Therapies and Alternative Therapy Group of MA) are relatively light ($22.5M). The Company will have ~$175M from the loan for operating needs, on top of a $91M cash at the end of Q3 2019.
The purchase prices for the properties were ~$24.1M in total (excluding transaction costs). Concurrent with the closings of the purchases, IIP entered into a long-term, triple-net lease agreement for each property with a subsidiary of Grassroots, which intends to continue to operate the properties as regulated cannabis cultivation and processing facilities. Grassroots is expected to complete additional tenant improvements for the properties, including an approximately 35,000 square foot redevelopment at the Pennsylvania property, for which IIP has agreed to provide aggregate reimbursement of up to approximately $13.2M. Assuming full reimbursement for the tenant improvements, IIP's total investment in the two properties will be ~$37.3M. These sale-leaseback transactions mark IIP's second and third acquisitions and leases with Grassroots, with a prior sale-leaseback transaction for Grassroots' licensed cannabis cultivation and processing facilities in Illinois completed in October.
Harvest Health & Recreation closed the first tranche of its previously announced senior secured notes and units. The first tranche resulted in the private placement of, (a) ~$73M 15% senior secured notes due 2022, and (b) ~21,000 units with each Unit being comprised of (i) US$1,000 aggregate principal amount of 9.25% senior secured notes and (ii) 109 subordinate voting share purchase warrants. The debt financing is led by Canaccord A.G.P./Alliance Global Partners.
The investment round was led by four U.S. cannabis sector funds, a large European based investment fund, a collection of private ultra-high-net worth individuals, and other strategic investors.
AWH owns Michigan Supply and Provisions, Illinois Supply and Provisions and Ascend and operates Ohio Provisions. The investment will fund the continued expansion of AWH's retail and cultivation footprint. This month, as recreational sales went online in Michigan, AWH's Michigan Supply and Provisions was one of four stores open on day one to serve customers. Three new Michigan Supply and Provisions stores are planned to open this winter in Ann Arbor, Detroit and Battle Creek.
In Illinois, the company is in the process of converting its Springfield and Collinsville Illinois Supply and Provisions stores to adult use for first day recreational sales planned for January 1, 2020. In November, the company announced that Ascend Illinois entered into an exclusive partnership with celebrated brand Cookies to grow 40 new, potent and exotic-flavored cannabis strains from the family of Cookies brands. Ascend Illinois is also approved for recreational and growing in Barry, IL.
In Massachusetts, the Cannabis Control Commission awarded MassGrow, AWH's cultivation facility in Athol, their final license which authorizes AWH to cultivate, harvest and process cannabis in the state. The company began growing in November and expects its first harvest in February 2020, allowing them to launch their premium brand, Ozone, in Massachusetts. The Ozone brand is already being sold to critical acclaim and market success in Illinois and Michigan.
MedMen shares slid ~7% Friday after the company said it has executed the term sheet for a dilutive equity financing of $20M (downsized from $27M) as part of a $74M fundraise. The company also plans to raise $54M by selling licences in Arizona (three vertically integrated licenses), and a cultivation and manufacturing license in Illinois.
iAnthus closed an additional $36.15M of senior secured convertible notes from Gotham Green Partners and additional co-investors. The investment by GGP and its co-investors is part of a broader $100M financing plan that was previously announced on September 30, 2019 to support the buildout of all existing markets in which the Company currently operates.  In aggregate, including its original investment made in May 2018, GGP has led investments totaling over $106M into iAnthus. 
Stem Holdings (OTCQB: STMH CSE: STEM), a vertically-integrated cannabis and hemp company with cultivation, processing, extraction, retail, and distribution operations has raised $10M from Attollo Capital Holdings. The Investment will allow Stem to accelerate currently identified opportunities and provides additional capital to pursue opportunities to execute the Company's growth strategy. Initial use of funds is expected to include:
Expansion into a limited supply, Massachusetts cannabis market. Stem will establish retail stores across the state and sell its owned and partner award-winning brands.

Increase Nevada production capacity and distribution, including expanding cultivation for Travis x James cannabis flower and pre-rolls, and expanding production for its edibles line through its licensing partnership with Gron.

Launch production and national distribution of customized medically-directed CBD products under the Apex licensing partnership, beginning with Hi-Tec® and Everyday California® brands.
---
🧔
People
Battley will Spend time focusing on being a Board Member at MedReleaf Australia's (joined November of 2019). This appointment has been approved by Australia's Federal Office of Drug Control. MedReleaf Australia is a privately held medical cannabis company established in 2016, based in Brisbane, Queensland. MedReleaf Australia is fully licensed to cultivate, manufacture, import and sell medical cannabis. Aurora holds a 10% stake as well as 50% voting rights in MedReleaf Australia. Australia has seen dramatic growth in the medical cannabis space over the last 18 months from less than 500 patients in June of 2018 to over 24,000 as of November 2019.
Chief Global Business Development Officer Neil Belot also quietly left Aurora earlier this month. Belot was one of Aurora's most important executives as the international cannabis company executed its business plan in global markets.
---
🏬
New Store Openings
---
🤷‍♂️
Somewhat Relevant
The discounts and freebies many tech startups have used to lure customers—free lunch delivery, $3 beauty products and bargain taxi rides—have fallen out of favor with investors who are losing patience with the failure of these companies to turn a profit.
---
Who writes this newsletter? ➡️ Dai Truong  Please subscribe (top) if you find useful and share 🙏