Discover more from Highly Objective
Cannabis industry news, insights, and analysis
Over 3,000 subscribers
Strategic Reviews / Special Committees
iAnthus defaults. Santa Clara retail ban. Ontario retail ban. Acreage cuts/deal termination. GGB Strategic Review.
---
🌿
Industry
iAnthus failed to make applicable interest payments due on its 13.0% Senior Secured Debentures and 13.0% Unsecured Convertible Debentures due on March 31, 2020. As of March 31, 2020, the aggregate principal amount outstanding on iAnthus' debt obligations totaled $159.2M, including $97.5M of Secured Debentures, $60.0M of Unsecured Debentures and $1.7M of other debt obligations.
The Company has also formed a Special Committee to investigate alleged related party transactions and to oversee a strategic alternatives review process.
A petition was launched Friday to stop Santa Clara County from banning recreational cannabis sales at dispensaries under a new health order garnered thousands of signatures within hours, the latest call from advocates to overturn the controversial decision. As first reported by San José Spotlight on Wednesday, Santa Clara County leaders reversed a previous decision in March to allow dispensaries countywide to remain open under a stay-at-home order, deeming them "essential" for both medicinal and recreational consumers. But a revised order issued this week further clamped down on essential businesses and the shops were ordered to only deliver recreational pot — not sell it at the store or curbside pickup.
"Non-medical cultivation, supply, and dispensing of cannabis are prohibited, with the exception of deliveries directly to residences," said the county's new FAQs for the revised order. "Dispensaries with a mixed clientele of both medical and non-medical customers can do in-person business only with medical customers."
Marc Matulich, founder and CEO of Airfield Supply Company in San Jose, said no other essential business in Santa Clara County has been hit with more rules. He called it "simply discriminatory." Though Airfield delivers cannabis and has doubled its fleet, Matulich said it's not enough to meet demand.
Private-sector cannabis stores in Ontario, Canada's largest market, were ordered to close their doors by late Saturday in response to the COVID-19 pandemic, leaving the outlets with nowhere to turn as the government maintains a legal monopoly over online sales. The store closures – which will last at least two weeks – could be devastating for Ontario's roughly four dozen private-sector marijuana stores, because the province has long barred them from offering online sales and home cannabis delivery services to customers. Ontario previously classified cannabis stores as "essential workplaces," but they were removed from an updated list of essential workplaces issued Friday.
The province passed an emergency order Tuesday allowing retailers to sell cannabis through an online or phone ordering system where customers can pick up their orders at the store in order to curtail illicit businesses.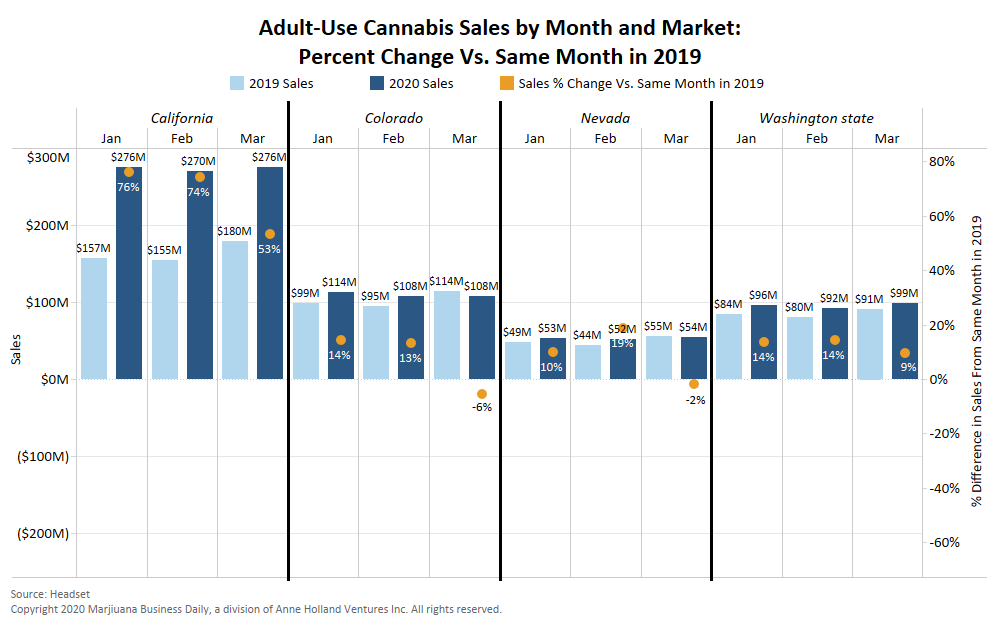 Recreational marijuana sales in four key markets decelerated in March as the COVID-19 crisis continues to disrupt both the cannabis industry and the broader U.S. economy. Adult-use cannabis sales in California and Washington state still rose in March 2020 compared to March 2019, but the growth was less than would be expected under normal business conditions.
Adult-use cannabis stores in Illinois sold ~$110M in products in the first quarter of 2020, according to state regulators. In March, stores sold 812,203 marijuana products for a total of $35.9M, according to the Illinois Department of Financial and Professional Regulations. Recreational retailers in Illinois recorded $27.1M, or 75.5% of total sales, to residents and $8.8M to out-of-state customers. February sales were at $34.8M and $39.2M in January.
New York-based Acreage Holdings on Friday announced it is furloughing 122 employees and taking other cost-cutting measures, becoming the latest multistate marijuana operator to slash costs in response to the coronavirus pandemic.
In addition:
Terminating $120M acquisition of Nevada cannabis company Deep Roots (which is in litigation over the most recently awarded dispensary licenses in NV)

Terminating a medical marijuana dispensary acquisition in Rhode Island involving Greenleaf Compassionate Care Center

Suspending its previously announced 2020 financial guidance

Temporarily closing medical marijuana dispensaries in Maryland and North Dakota, wholesale MMJ operation in Iowa, Cannabis factory operations in California, Oregon and Washington

Steve Hardardt (Chief People Officer) resigned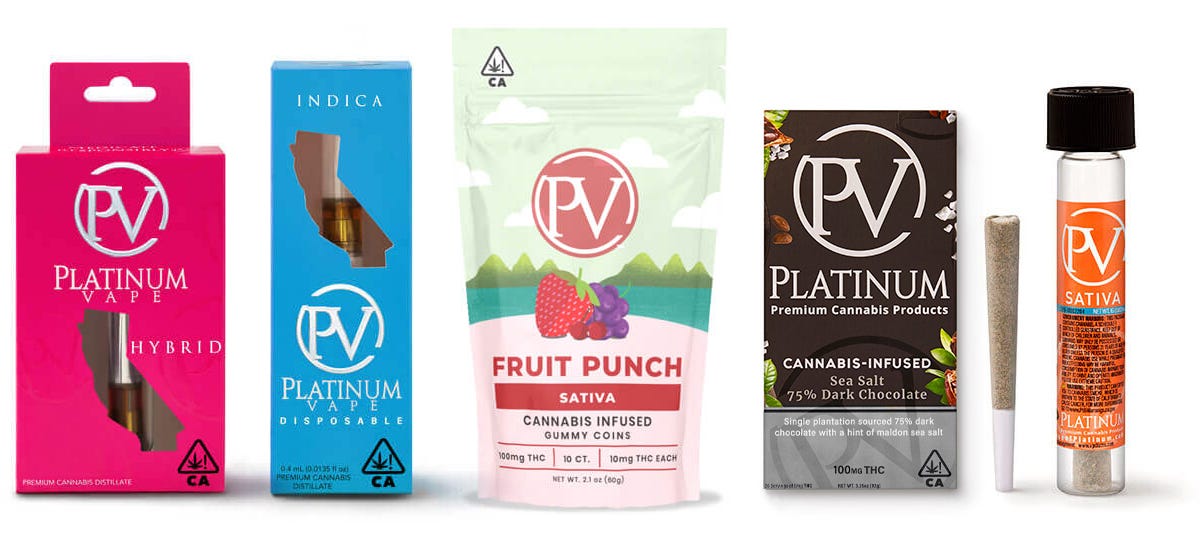 George Sadler and his son Cody Sadler started their premium cannabis products company Platinum almost 10 years ago. They began as cultivators and then transitioned to extraction, launching Platinum Vape five years ago. Today, the company portfolio includes vape products, chocolates and gummies, and it has a footprint in three states. 
200 employees

Self-funded, Sadlers have 100% ownership

Operations in Michigan, California and, most recently, Oklahoma

expects effective branding to become essential, determining which cannabis companies will flourish and which will fail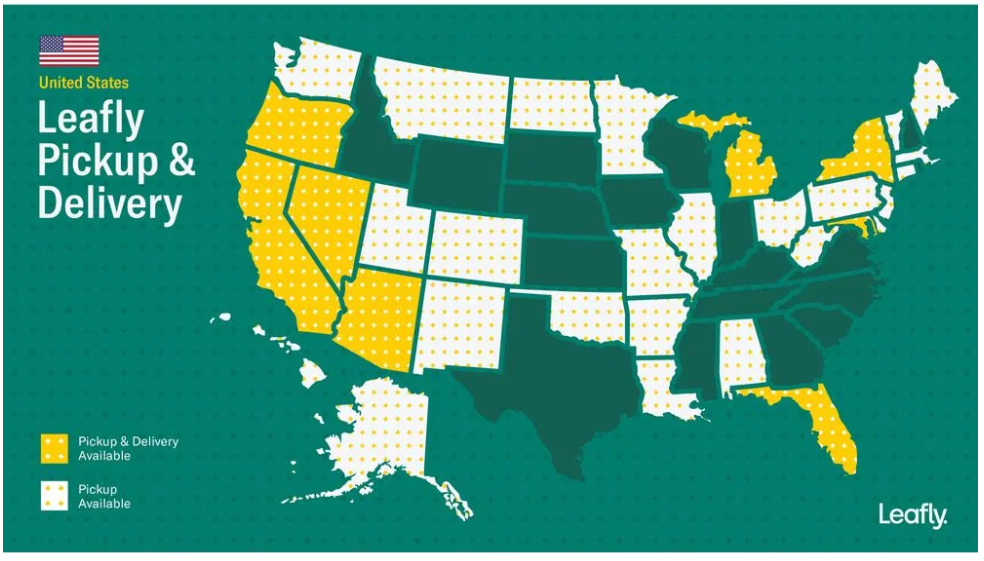 Leafly Delivery is available in Michigan, Maryland, New York, Florida, Nevada, Arizona, and Oregon. Leafly Delivery joins Leafly Pickup on the company's online order fulfillment platform. Leafly Pickup, which is available at more than 1,600 retailers in North America, allows consumers to order from participating cannabis stores online and then pick up and pay for purchases in-store or curbside.
Legal cannabis businesses spent nearly $11 million in federal lobbying efforts during 2019 — the spending is nearly three times what the industry spent in 2018.
Greenwich Biosciences, Curaleaf, Parallel, and the Cannabis Trade Federation each spent more than $1M on lobbying the federal government in 2019. Greenwich — the U.S. subsidiary of U.K.-based GW Pharmaceuticals, makers of the cannabis-based pharmaceutical Epidiolex — spent $1.9M lobbying Congress, the White House, the Food and Drug Administration, and the Department of Health and Human Services.
The Cannabis Trade Federation spent $1.7M on more than 20 cannabis-related bills – including the SAFE Banking Act, which was approved by the House last September. Other measures the organization lobbied for did not receive votes in either legislative chamber.
Green Growth Brands (CSE: GGB) announced that a special committee of the Board of Directors has concluded the previously announced strategic review process related to the Company's CBD business.  As a result of the process, the Company has determined that appointment of a receiver is in the best interest of the Company and the creditors of the CBD Business. The CBD Business is operated by six of the Company's subsidiaries: Green Growth Brands LLC, GGB Beauty LLC, GGB Licenses LLC, Green Growth Brands Realty LLC, GGB Kiosks LLC, and GGB GN LLC.  Each of the CBD subsidiaries will be subject to the receivership order. 
As the cannabis industry continues to expand, there will inevitably be businesses within the sector that encounter financial difficulty and may require insolvency assistance to either restructure or liquidate.
Unfortunately, due to the federally illicit status of cannabis, bankruptcy, which is governed by federal law, is inaccessible for cannabis businesses under present policy. Several federal courts have even extended the bar to bankruptcy access to companies with tangential ties to the cannabis industry, such as landlords that lease space to cannabis businesses or companies that produce equipment utilized in the cannabis industry. Notwithstanding the current lack of access to bankruptcy, cannabis businesses may still have several non-bankruptcy options for addressing financial hardship: Assignment for Benefit of Creditor, Receivership, Workout, Article 9 UCC Sale.
High Times is temporarily suspending the publication of two print cannabis magazines it owns (Dope, Culture) due to difficulties with the supply chain that have arisen due to the coronavirus outbreak. Both magainze are distributed through walk up distribution methods (retailers, pharmacies , etc).
Cannabis operator TerrAscend (CSE: TER) (OTCQX: TRSSF) has a multi-state presence in the United States, a Canadian footprint and distribution capabilities in the European Union. The company is focused on carving out a competitive position in its chosen markets. Executive Chairman and Interim CEO Jason Ackerman spoke with New Cannabis Ventures about the company's targeted growth in the United States, global opportunities and plans for continued expansion. The audio of the entire conversation is available at the end of this written summary.
---
💵
Deals
IIP paid $26.8M to Boston-based AWH, a vertically integrated, multistate marijuana operator, for its 199,000-square-foot facility in Athol, Massachusetts. IIP also agreed to reimburse Ascend Wellness up to $22.2M in tenant improvements, bringing the total deal to $49M.
AWH has agreed to pay the REIT an initial rent rate of 13.5% on the initial purchase price and tenant improvement allowance. This marks the third, and largest, sale-leaseback deal IIP has done with Ascend Wellness. In December 2018, IIP acquired a 75,000-square-foot facility in Illinois from AWH in a deal with a total value of $33M. Last July, IIP acquired a 145,000-square-foot property from AWH in a $19.8M deal.
Green Growth Brands (CSE: GGB) received a notice of default from MXY Holdings LLC (Moxie) related to a $5,000,000M for which the Company provided a guaranty as a condition to Moxie extending the loan to GGB Beauty LLC on July 8, 2019. The Moxie Note had a maturity date of January 31, 2020, and the parties were unable to reach agreement as to an extension. In conjunction with the notice related to the Moxie Note, the Company also received notice that its obligations with respect to the previously announced $4M termination fee owed to Moxie would also be accelerated and be deemed immediately due and payable.
Hexo said an underwriting syndicate led by Canaccord agreed to purchase 52M units from the pot producer at $0.77 apiece (below Tuesday's close). Each unit includes one common share and a warrant that can be exercised over the next five years to purchase an additional share at $0.96 – matching the company's closing price on the TSX Monday.  
During Hexo's conference call with analysts following its second-quarter results last month, Chief Executive Officer Sebastien St-Louis said the company needs about $150 million for its future capital needs and expects to raise that financing through an "at-the-market" equity program. Hexo raised about $130 million over the past several months, according to company releases. Jefferies analyst Owen Bennett said in a report released Wednesday that any material capital raised will likely result in significant dilution of Hexo's stock, and questioned whether any investors would have appetite to further finance the company.
The Offering has been priced in the context of the market with each Special Warrant now being offered at a price of CAD$0.65 per Special Warrant. The Company also announced today that the $5M lead subscriber of the Offering has agreed to lower its earlier condition for the minimum size of the Offering to gross proceeds of CAD$8M.
---
🧔
People
Yemenidjian will continue to work with the Company for the next six months to ensure a smooth transition, particularly focusing on Green Thumb's business in Nevada and California.
Tom Manning, Chair of the Board and Executive Chair
Todd West, EVP – Operations
Donny Trivisonno, SVP - Planning, Insights & Analytics
Brenna Albert, SVP & Controller – Accounting, Treasury & Tax
Drew Duval, SVP – Cultivation
Cora Colvin, EVP - Compliance
Geoff Mikelsons, VP – Finance
Canopy has temporarily laid off 200 retail staff members and is re-opening some of its corporate-owned dispensaries across the country using a click-and-collect model and reduced hours. While Canopy owns 23 stores under its Tweed and Tokyo Smoke banners, it operates a total of 36 retail outlets across Canada that sell legal cannabis. 
The Cannabis giant announced last month it planned to close its 23 legal cannabis stores in Manitoba, Saskatchewan and Newfoundland and Labrador to limit social interactions as the COVID-19 outbreak began to quickly spread across the country. 
Rinow has held leadership roles in public and private healthcare organizations up to CAD$250M in revenue, where she spearheaded acquisitions across Canada, Latin America, Europe and India.
---
🏬
New Store Openings
The Dispensary is located in the former home of the iconic Baton Club. River North offers retailers in the area consistent foot traffic as Chicago sees 58M visitors annually.
GrowHealthy makes its first move into the panhandle with the new 3,300 square foot retail located at 1787 West Tennessee Street in Tallahassee, Florida. The storefront will bring new access to the city's continuously growing population. The building will also serve as a logistics hub for GrowHealthy's movement into the northwest part of the state. The brand's 14th dispensary in Pensacola Beach is located at 7817 North Davis Highway and will serve the patient population in the Pensacola, Ferry Pass and Brent metropolitan areas.
---
🤷‍♂️
Somewhat Relevant
More than 200,000 stores have temporarily closed, according to research firm GlobalData Retail, as Americans obey stay-at-home orders to curb the spread of the virus. Re-opening dates have been pushed back as the outbreak worsened.
When one Hong Kong-based hedge fund founder was reviewing the prospectus for Xiamen-based Luckin Coffee's New York listing in May last year, his first thought was the revenue numbers were exaggerated. "The performance seemed overdone," he recalls. "Overdone — but not criminal." Anybody familiar with consumer tech companies, a group in which Luckin claimed to belong thanks to its cashless stores, will recognise that investment manager's assessment. Until recently, many of these businesses — whether in ride sharing, food delivery or online education — boasted of their sales prowess, even as they heavily subsidised those sales. They were caught in a trap: the more they sold, the more money they lost, whether the product was cars or coffee. Revenues never turned into profits.
---
Who writes this newsletter? ➡️ Dai Truong