Discover more from Highly Objective
Cannabis industry news, insights, and analysis
Over 3,000 subscribers
Trulieve enters PA market, raises ~$86M, and opens 59th FL Location
CA tax revenues flat. High Times loses 2 SF leases. Treez — $13M Series B. Aurora — ($3.3B) loss for FY2020. Cookies gets FL license. PAX Era Pro.
---
🌿
Industry
California marijuana tax revenues stall in wake of pandemic, job losses. California took in a record $208M in excise, sales and cultivation taxes from the cannabis industry in Q2 2020, but growth stalled. Cannabis sales taxes were the bright spot with 12.1% Q/Q growth; excise and cultivation tax revenue fell 5.6% and 4%, respectively. Also, Assembly Bill 1872 (same language as Senate Bill 827) was signed yesterday, which prohibits the California Department of Tax and Fee Administration from adjusting the cannabis excise tax markup amount until July 1, 2021.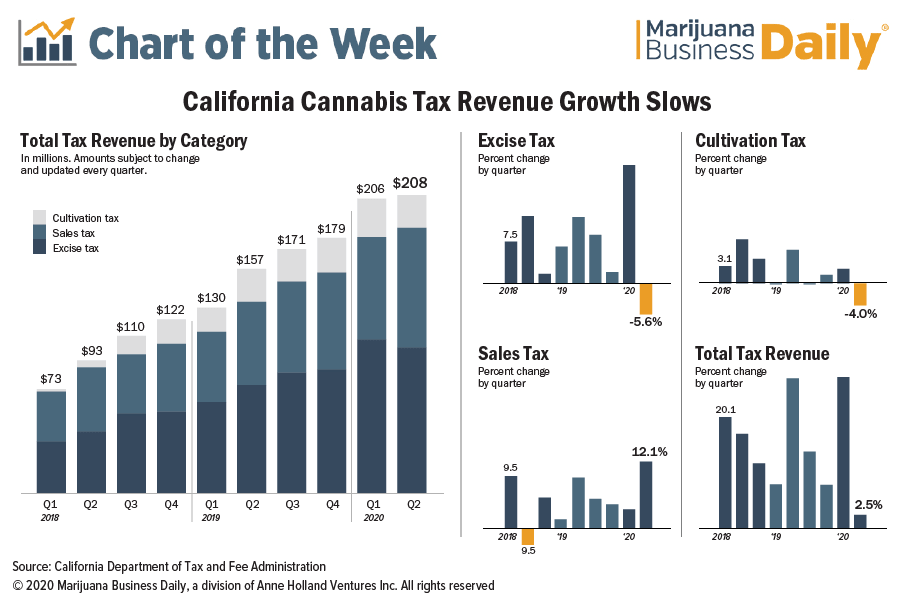 High Times Loses Leases on SF Dispensaries. After announcing the acquisition of 13 dispensaries, High Times has lost the lease on both SF locations (152 Geary Street and 5600 Geary Boulevard). High Times has since lost the lease on that 152 Geary Street location, apparently due non-payment of rent. Thor Equities has listed 152 Geary Street with an ad saying "Space is Available." The second proposed San Francisco dispensary in the deal (5600 Geary Boulevard), has also lost its lease and is listed as available. "We had a deal on it. The tenant ended up merging with somebody, and they ended up saying 'Hey, we're done,' through COVID and everything else." said a representative from property owner CB Richard Ellis.
Advocates Launch Group Seeking Interstate Cannabis Commerce. Cannabis advocates and businesses have launched the Alliance for Sensible Markets with their sights set on cannabis interstate commerce among legalized states. The organization says cannabis commerce between consenting markets "will bring investment, expansion, business formation, and tens of thousands of jobs in the midst of an historic recession." According to the group's website, interstate cannabis commerce would be achieved in two steps: getting the governors "of at least two legal or legalizing states" to agree to an interstate compact for cannabis products, and forwarding the compacts to Congress for approval. In June, Oregon Gov. Kate Brown (D) signed a bill that would allow cannabis businesses to export their products to other legal states; however, no other state has approved rules for import or export.
Marijuana vape firms say one year after vaping crisis, customers turning to legal suppliers over illicit market. A year after the vaping health crisis upended the cannabis industry, marijuana vape companies report that sales have rebounded as consumers grasp the danger of consuming illicit-market vaporizers and switch to legal suppliers. Arnaud Dumas de Rauly, co-founder and CEO of New York-based vape manufacturer The Blinc Group, sees this as the biggest impact of the vaping health scare. "It made consumers realize that you can't just buy any cannabis vaping product, you can't go to the black market. We have doubled our revenue in terms of vaping hardware since the vaping crisis," Dumas de Rauly said. Dumas de Rauly said his sales started to recover in December as consumer confidence in the legal market returned, But added that his business likely lost a year of growth because of the earlier drop in sales.
Ohio set new monthly medical marijuana sales record in July at ~$21M. Through the end of July and mid-August, sales grew to a range of about $4.9M to $5M a week. That's a slow but steady increase from earlier in the year. Weekly sales were in the $2M-$3M range from January to March and have been incrementally growing each month since. There has been $120.1M in total marijuana sales so far in 2020 (~$56M in total sales in all of 2019). While sales are increasing in Ohio, they're still coming up short of comparable medical markets. In 2020, Maryland, for example, reached $163.4M in medical marijuana sales by the end of May, or $77.9M more than was sold in the same period last year. Population wise, Maryland is about half the size of Ohio, but it has a patient population of about 100,000. (Ohio has more than 131,000 registered patients today). Maryland allows more qualifying conditions than Ohio does including anxiety, for example.
Manitoba considering allowing restaurants, spas to sell pot products. Two years since recreational use of marijuana was legalized across the country, Manitoba's cannabis authority is exploring the possibility of providing licensing to allow businesses like restaurants and spas to offer cannabis products. The Liquor, Gaming and Cannabis Authority of Manitoba is launching numerous campaigns geared toward gauging the interest of businesses and consumers in expanding the availability of cannabis products. As part of the initiative, the LGCA is working with Leger, a market research and analytics firm, to survey a sample of Manitobans about authorizing licensed cannabis consumption spaces. The LGCA is calling the process "exploratory" at this point, with licenses not expected to available for months or even years.
Founder of cannabis firm CannaRegs sued for alleged securities fraud. Lester Firstenberger and Sathya Rajavelu, two former CannaRegs executives, said they sold their remaining cumulative 11.8% interest in the Denver-based company last September for $178,942, based on a $1.5M valuation of the company (the Company sold for 6.7x that amount in January). Their federal court complaint claims that CannaRegs founder Amanda Ostrowitz encouraged them to sell, while concealing that she planned to sell the company for $10M to Fyllo. Firstenberger and Rajavelu are suing for securities fraud, breach of fiduciary duty, fraudulent concealment, breach of contract and civil conspiracy. They are seeking damages of $1.2M plus interest, costs and attorney fees.
Alberta retail location rebrands as Deep Discount Cannabis. One of Alberta's cannabis retailers is undergoing a format change, with one Nova Cannabis location in Sherwood Park changing its name to Deep Discount Cannabis. Nova Cannabis, which has another 30 locations in Alberta and one in Toronto, is owned by ALCANNA, which also owns the Deep Discount Liquor chain of retailers, as well as the Wine and Beyond Liquor Depot and the Ace Liquor chain, with numerous locations in Alberta, British Columbia and Ontario. Marcie Kiziak, the President of Nova Cannabis, says the intention behind the recent name change of the Sherwood Park location was made to help differentiate the company in markets with a high concentration of cannabis retailers as well as to keep their commitment to make legal cannabis products available and accessible to consumers of legal age. Alberta has more retailers than any other province, with over 500 stores now listed as open. Sherwood park is home to 13 retail stores, including one other Nova store that is keeping the Nova name.
Dutchie #12 on LinkedIn Top Startups 2020. Most lists don't matter, this one does. Pretty impressive company (DoorDash #2, Robinhood #3, Loom #9, Brex #14, Cameo #27, MasterClass #32, Harness #47). NCV recently interviewed the Company as well. Dutchie currently serves 1,450 dispensaries across 25 states and Canada, accounting for ~25% of all retailers in North America.
Run The Jewels On Making Their Long-Awaited Foray Into Cannabis With Their Cookies Partnership. Teaming with longtime friend Berner and Lemonnade through parent cannabis company Cookies, RTJ have their first cannabis strain, the "Ooh La La" strain, named for a song on Run The Jewels 4. They spoke to Forbes about the partnership in this, their first interview about venturing into the cannabis world.  And in their excitement in discussing their entry way into cannabis the conversation turned into so much more, from stories of meeting Jimmy Page and Bruce Springsteen to favorite stoner music and why Mike considers voting a "blood oath."  
---
💵
Deals
Trulieve enters PA market w/ two acquisitions. Trulieve has agreed to acquire cultivator and producer PurePenn as well as dispensary operator Keystone Relief Centers LLC, doing business as Solevo. The transactions are accretive on an EBITDA basis. PurePenn has 35,000 square feet of existing cultivation, with planned expansion to 90,000 square feet by Q1 2021. PurePenn is one of 15 cultivators who actively ships to dispensaries, with 26 deemed operational and a total of 33 approved. Solvea has three fully operational dispensaries in the Pittsburgh-area.
Trulieve has agreed to acquire PurePenn for up to $106M total, with an for an upfront payment of $46M, comprised of $27M in stock and $19M in cash, plus a potential earn-out payment of up to ~$60M in stock based on the achievement of certain agreed EBITDA milestones. Trulieve has agreed to acquire Solevo for up to $35M total, with an upfront purchase price of $20M, comprised of $10M in cash and $10M in stock, plus a potential earn-out payment of up to ~$15M in stock based on the achievement of certain agreed EBITDA milestones. The Trulieve Shares issued in conjunction with the transactions are subject to various hold periods of up to 18 months following the closing date of each respective transaction.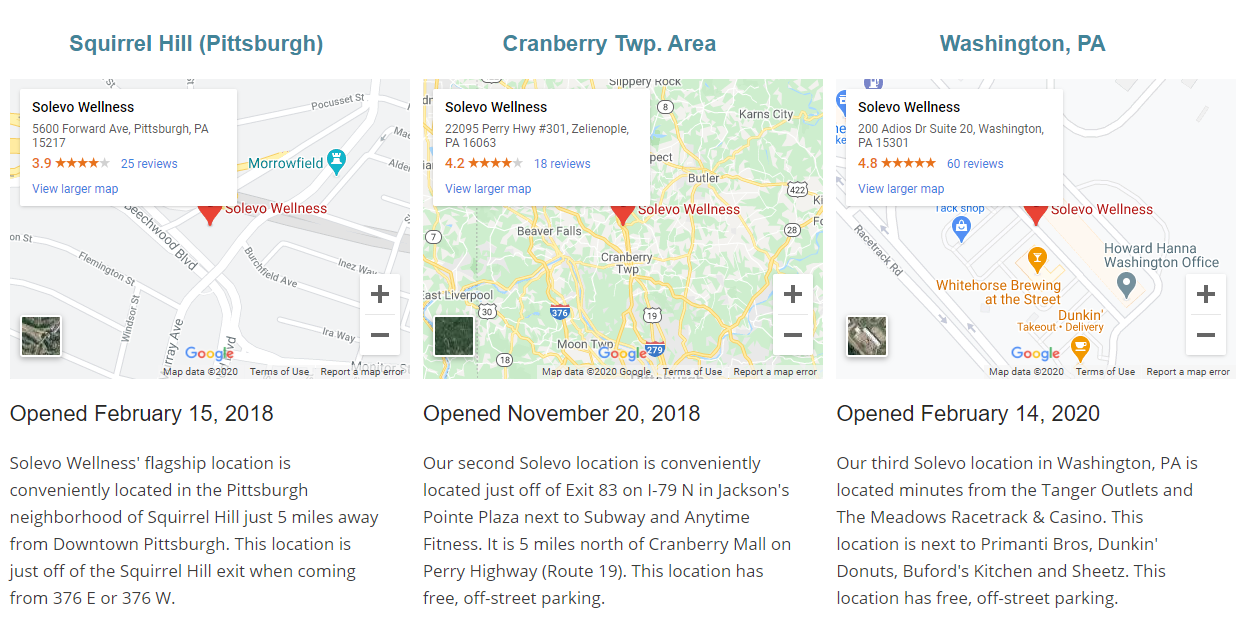 Trulieve also offered 4,715,000 subordinate voting shares of the Company at a price of C$24.50 for aggregate gross proceeds to Trulieve of C$115,517,500 (likely to help pay a portion of the acquisition). The Company achieved FCF of $39.6M in Q2 and ended the quarter with $150.3M in cash (but also had $134M in debt, not including lease obligations) so this equity raise gives the Company more breathing room.
Treez — $13M Series B Funding. Intrinsic Capital Partners led the new funding, which will be used to further accelerate expansion into legal state retailers for B2C and B2B commerce, as well as extend the company's reach through APIs into best-of-breed tech stacks (ERP, CRM and other complementary systems).
IIP / Parallel — $56.4M sale-leaseback. The purchase price for the property was ~$19.6M (excluding transaction costs). Concurrent with the closing of the purchase, IIP entered into a long-term, triple-net lease agreement for the property with a subsidiary of Parallel, which intends to continue to operate the property as a regulated medical cannabis cultivation and processing facility. The property consists of ~65,000 square feet of industrial and greenhouse indoor cultivation and production space currently in operation, and Parallel expects to develop an additional ~155,000 square feet, resulting in a total of ~220,000 square feet of industrial and indoor cultivation space. IIP has agreed to provide reimbursement for this development of up to ~$36.8M; assuming full reimbursement, IIP's total investment in the property will be $56.4M.
PharmHouse pursues formal restructuring. Canopy Rivers views PharmHouse's decision to seek creditor protection as an important step forward in addressing its liquidity and capital resource concerns, determining the most effective way to conduct business going forward, and maximizing value for its stakeholders. Pursuant to the Initial Order, the statement of claim initiated by the Joint Venture Partner against PharmHouse and the Company, among others, as described in the Company's press release earlier this week, has been stayed. Canopy Rivers will provide as much as $5.5M in debtor-in-possession financing as the restructuring process proceeds.
MedMen — $20M Financing Commitments. The commitments include (1) $10M in gross proceeds under a new unsecured convertible facility, (2) $5.7M in additional gross proceeds under its senior secured term loan led by Stable Road Capital and (3) $5M in additional gross proceeds under its senior secured convertible facility led by Gotham Green Partners.
DeAndre Hopkins (Cardinals WR) joins Biosteel as investor and agrees to multi-year endorsement deal. First Patrick Mahomes, and now DeAndre Hopkins, the Company is putting together an impressive roster of endorsement deal that could soon rival Gatorade competitor BODYARMOR.
---
📄Financial Results
Revenue: $C72.1M, down 5% from $C75.5M previous quarter

Adjusted EBITDA (loss): (C$34.6M), 31% improvement from ($40.4M) Q/Q

Net Loss: C($3.3B) in FY2020; C($1.8B) in Q2CY'20 (includes C$1.6B write-down

Guidance for next quarter — Cannabis net revenue is expected to be $60-$64M, compared to $67.5M in Q4 2020. The Company expects adjusted gross margin before fair value adjustments on cannabis net revenue to be within a range of 46%-50% and SG&A costs (including R&D) in the low $40M range
The stock plunged 18% after earnings, and ended today (9/23) down 29%. In related news — Two Sigma Advisors boosted its stake in Aphria, dumped Aurora, Canopy and Tilray.
Revenue: $28.6M (34.8% gross margin)

Adjusted EBITDA (loss): $0.3M, up from $4.8M loss in Q2 2019
---
🧔
People
Talley Wettlaufer — SVP, Retail for Curaleaf. She succeeds Chris Melillo, who has left the company. Talley Wettlaufer brings over two decades of expertise in global merchandising, retail expansion, and profit and loss management. Previous stops include Grassroots Cannabis, J. Crew, Abercrombie & Fitch, and Petco. Most recently, as Head of Retail at Grassroots Cannabis, Wettlaufer tripled the retail footprint and number of operating markets while building a high performing team to support and manage over 800 employees, driving consistent M/M revenue growth and implementing systems and structure.
Cresco Labs Bolsters Leadership Team With Three Senior Promotions. David Gacom has been appointed Regional President, West Region (California and Arizona). Melissa Wagamon has been promoted from VP of Brand Marketing to Regional President, Great Lakes (Illinois and Michigan). Sean McAlister has been promoted from EVP Sales to Regional President of Sales, Emerging Markets (Massachusetts, New York, Pennsylvania, Ohio and Maryland) and National Accounts.
---
💻Hiring | 🔍Looking
HERBL — Raw Garden Account Manager (San Francisco Bay Area). The Raw Garden Account Manager position is responsible for actively calling on current and new customers. This position involves visiting CA state licensed retailers introducing them to HERBL Distribution Solutions and our benefits we can offer them. The Account Manager should have a minimum of 3 years of relevant cannabis sales experience and have a thorough understanding of the cannabis industry and community. 
Dark Heart Nursery — VP Sales (Oakland, CA). Responsible for driving revenue, managing the sales cycle for the nursery and CPG products, and coaching and supporting the sales team. This role will be responsible for supporting our major accounts, our large-scale commercial growers, and maintaining long term contracts.
Giving Tree Dispensary — Director Of Operations (Phoenix, AZ). Oversee organization's ongoing operations which include production, & sales, brands, facilities, and the team. Company's second-in-command and responsible for the efficiency of business and ensuring that the operation runs smoothly.
---
🏬
New Store Openings / Product Launches
PAX introduces the Era Pro, a smarter vape. The $70 Era Pro has a softer finish, refined design, will now charge over USB-C, and an improved way to change temperature. Perhaps the smartest new feature is actually in the pods themselves. There's now a tiny NFC chip in each cartridge (and a reader in the mod) that can remember the temperature or dosing setting. Basically, when you switch between pods/strains, your settings for that strain will stay with the pod. Each pod also comes with an "expert" temperature setting pre-configured (often decided by the concentrate manufacturer) so you won't even need to fiddle with the temperature at all if you want to go with the grower's recommendation.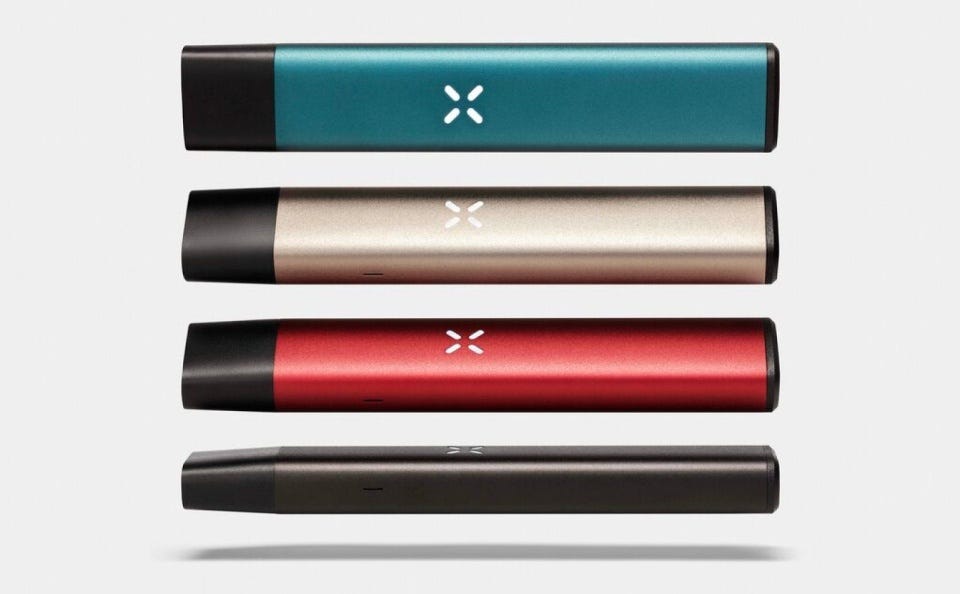 Vireo gives retail outlets a new name, Green Goods. It is remodeling four existing outlets and building four new ones in the state. Green Goods locations also will have on-site pharmacists and a "knowledge bar" for patients seeking information. The renovated shops will also be used for community engagement events, charitable giving programs and educational outreach efforts.
Cookies gets FL license, prepared to open in 2021. The license was purchased from Port Richey license holder Tree King-Tree Farm Inc., which has not dispensed any medical marijuana since it acquired its license in May 2019. The transfer was finalized Friday, according to the state's Office of Medical Marijuana Use. In July 2019, Michigan company Green Peak Innovations announced it had signed an agreement to purchase Tree King-Tree Farm Inc.'s license for $48M.
Mad Lilly tonics/spritzers now available on eaze.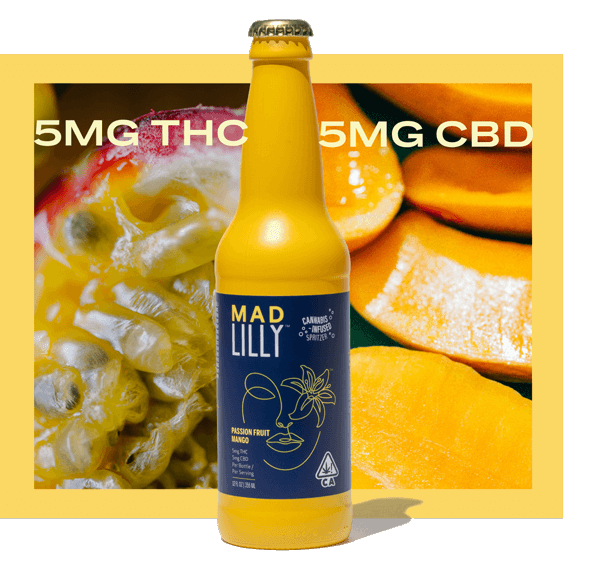 Trulieve — 59th store in Fort Myers, FL
Harvest — 15th store in Phoenix, AZ
Select Nano Gummies launches in CA. Select Nano Gummies are now available in five states including AZ, CA, ME, MA and NV. The Company looks forward to releasing Nano Gummies in additional states, including CO and MD by year-end.
---
🤷‍♂️
Somewhat Relevant
Many of COVID's Biggest Retail Winners Don't Sell Online. The global recession triggered by the pandemic has accelerated the shift to discount chains, despite little e-commerce, or none at all.
---
Who writes this newsletter? ➡️ Dai Truong